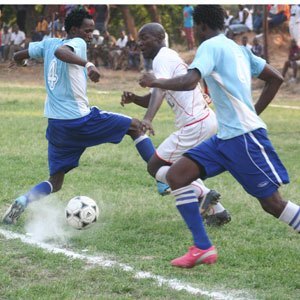 BOXING has never been the same after the departure and retirement of the country's top boxers.
The late Proud Chinembiri popularly known as Kilimanjaro, Alfonso 'Mosquito' Zvenyika, Gilbert Josam, Langton 'Schoolboy' Tinago, Shacky 'Tiger' Mupoto and Zaka Madziva to mention, but a few, spectacularly lit up the sport.
The yesteryear boxers made the sport popular as some conquered Africa.
Kilimanjaro held a record that no other Zimbabwean has attained so far.
He was Africa's heavyweight champion.
Kilimanjaro won 32 heavyweight fights of which 28 were by knockouts.
Tinago was Commonwealth Middleweight champion while Zvenyika also held a lightweight Commonwealth title during his days.
Such achievements in the boxing field are slowly being forgotten as the sport has taken a nose dive.
The retirement and death of some of the prominent athletes has exacerbated the downward spiral while the economic meltdown induced by Western sanctions has worsened the situation.
Promoters have felt the pinch and Zimbabwean boxers have disappeared from the African and world boxing radar.
In the history of the sport, Kilimanjaro is the only boxer who made an attempt for the world heavyweight title.
In what might be termed 'the return', boxing enthusiasts will next month witness a world title fight between Zimbabwe's Tapiwa Tembo and Zambian Gibon Kamota.
The fight, which had been set for October 26 was postponed to early next month.
The 12-round bout will be held at the City Sports Centre.
The bout is being promoted by Clyde Musonda of Delta Force Sports Trust.
The fight is a litmus test for the sport's future in the country.
Gone are the days when more than 15 000 fans would pay their way into Rufaro to watch Kilimanjaro in the ring, but there is great potential to lift the sport again to the heights of yesteryear.