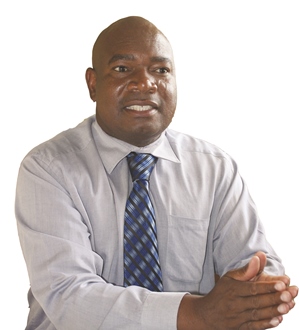 REGIONAL non-governmental organisation (NGO) SAFAIDS has launched an awareness campaign in remote areas in a bid to curb new cases of HIV infection among young people.
Youths in apostolic sect communities, newly resettled and mining areas are being targeted.
Due to lack of health facilities in these areas, most young people have no access to sexual and reproductive health care and are vulnerable to Sexually Transmitted Infections (STIs) including HIV.
SAFAIDS senior programmes officer, Renias Mundingi said the three-year progamme aims to sensitise young people and parents in these areas about safe sexual activities.
"From 2011 to 2013 we conducted a successful awareness campaign about sexual reproductive health throughout the country targeting mainly youths in urban areas through our 'Young 4Real' Programme," he said.
"However, we noticed that some youths in isolated places were being deprived of their rights to reproductive health due to religious and geographical locations.
"Therefore, we have scaled up and extended the programme targeting young people in mines, farms and the apostolic communities."
According to statistics released by National Aids Council (NAC), in 2013 from April to June, over 10 000 people in Masvingo province contracted STIs with at least 20 000 cases being recorded in Midlands province during the first quarter of 2014.
These provinces are mainly characterised by mining activities and prostitution is rife.
Most of the miners are young people who are engaging in unsafe sexual practices due to information gaps.
"We have noted that most young people living in informal resettlements did not have access to reproductive health services and as a result may engage in sexual practices that are dangerous to their health," Mundingi said.
"A lot of STIs infection cases are rising in mining areas such as Bubi and Renco Mine due to lack of safe sexual information.
"In most apostolic sect communities, due to religious beliefs they are not willing to receive education or discuss sexual reproductive health issues which leaves young people vulnerable to inappropriate sexual practices.
"In the newly resettled areas where most farming activities are taking place, there are very limited health facilities where young people can get information or access to education of safe sexual practices."
Mundingi said the programme is targeting more than 250 000 young people.
He said the programme would be implemented through various discussion fora between young people and relevant stakeholders.
"The programme is expected to benefit 500 000 adolescents," he said.
"The campaign will also target influential people in society such as teachers, parents, traditional and religious leaders who are involved in the care of adolescents and young people.
"We have lined up a number of activities to attract the attention of young people in these excluded areas to attract their attention and learn about safe sexual practices.
"We are going to organise street bashes to give youths a chance to interact and share ideas in a free environment."
The SAFAIDS awareness campaign project contributes towards Millennium Development Goal (MDG) 6 and MDG 5 by enhancing the sexual and reproductive health and rights of adolescents and young people through improved access to quality sexual reproductive health right to information and services in Zimbabwe by 2016.
Sexual reproductive health campaigns seem to be playing a pivotal role in changing the behaviour of most youths towards the use of protective methods during sexual activities as, the country is one of the biggest condom users with more than 100 million distributed in 2012.
Zimbabwe is among countries in the world moving towards ensuring that the nation ultimately gets to zero new HIV infections, zero stigma and discrimination and zero AIDS-related deaths.
Stakeholders involved in the national multi-sectoral response to HIV and AIDS believe this could be achieved if the nation scales up prevention strategies like correct and consistent use of condoms, male circumcision, reducing multiple concurrent partnerships and abstinence.
Currently, more than 1,2 million people are living with HIV and AIDS in Zimbabwe and only 52 percent of the youths have adequate knowledge on HIV and AIDS prevention in the country.
Statistics show that young people have limited access to critical health services including HIV and AIDS and pregnancy prevention services.