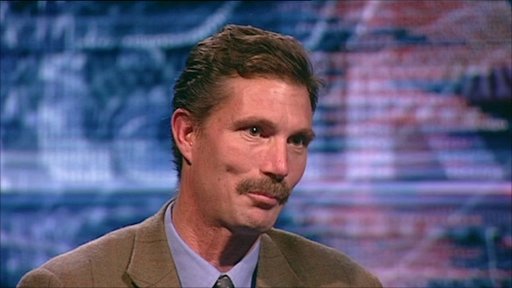 SINCE his inauguration late last year, President Emmerson Mnangagwa has visited quite a number of countries in the Southern African Development Community (SADC) to explain the dramatic events which took place in Zimbabwe, particularly during the month of November 2017.
One which has attracted more attention is his recent visit to Namibia.
During that visit, the President gave a tongue-in-cheek mini-lecture on 'how to become a president' – much to the delight of our kinsmen in the Diaspora.
They must have marvelled at how the President had transformed a recent painful story of his life into a humorous entertaining tale.
During the same visit, he also held a question-and-answer session during which, according to The Namibian, a former white commercial farmer, who now lives in Namibia, asked the President if it would ever be possible for him and others to return to Zimbabwe, and 'grow and export like we used to do'.
Accordingly the President replied: "White commercial farmers, like all other Zimbabweans, could apply for land from the Government and join the queue or go into joint ventures."
The exchange between the President and the former white commercial farmer came across as cordial, one of those exchanges which sound well-meaning and helpful under the circumstances.
However, the more one thinks about that exchange, the more one realises that a potentially explosive issue had been addressed in a seemingly casual manner.
Noticeable is that the former white commercial farmer sounded as if he is prepared to leave whatever it is he is doing in Namibia, come back to Zimbabwe and get into the business of producing and exporting.
Nothing wrong with that really, until he says: "As we used to do."
In other words, the former white farmer is not happy where he is and is keen to come back to Zimbabwe and live as he used to do!
But for him to live in Zimbabwe as he used to do, it implies that he has to reclaim the vast commercial farms he occupied before so that he can live happily ever after.
It seems the President read instinctively the sub-text implied in the seemingly innocent question posed by the Rhodie and addressed it directly by stating that the former white farmer should apply for land first and then join the queue of those other Zimbabweans waiting to be given land.
In other words, the President is saying, 'you are free to come back but expect no special favours, you will be treated like everyone else'.
The exchange between the President and the former white farmer was a fleeting one but pregnant with implications.
On one level, the President is suggesting Zimbabwe welcomes all, including the former white farmer. But it is a Zimbabwe which has moved on and, unlike in the past when Rhodies ruled the roost, it is now a country which treats everyone as an equal.
On the other side, one senses that the former white farmer could be thinking of the good old days when whites dominated the country and practiced social and economic apartheid associated with the colonial era.
In the same question asked by the former white farmer, there is a suggestion that there are other Rhodies out there hoping to come back to Zimbabwe once they are satisfied that the conditions are now good for them to come back.
A latter-day Rhodie, who lost control of the farmland he occupied during the Land Reform Programme, had this to say in The Telegraph of January 2017:
"The time may come when we have a Government that says, 'we want people to be employed producing food and economic activity to start coming into the country. The time may come when they come to us and say,we need to get this farm up-and-running again. We will sit tight and wait and do what we can in our own little way'."
In this extract, we notice that Benjamin Freeth is convinced that for any farm to become productive it has to be run by whites, that as far as he is concerned, an African government has no other choice but to invite white settlers back so as to re-start economic activities in the country!
Put differently, Freeth is saying our only path to meaningful agricultural development has to be a colonial one with whites at the helm and blacks in tow as employees and not as owners of various enterprises.
It is a very limited, exclusive and self-serving vision in which the main actor remains white as before, while blacks remain grateful for the jobs created for them.
How true of that boastful claim that Rhodesians never die!
The colonial mindset betrayed by Freeth in the extract above constitutes one of the major hurdles which we face as a country that is trying to reconcile with some aspects of our past.
If Rhodies were to return to our country without this feeling of entitlement to leadership, without this colonial baggage which contaminates their attitudes towards blacks, and without their expectations that the country owes them a fortune, then most of us would not hesitate to welcome them.
But judging from what the Freeths and other Rhodies are saying, they remain a tainted lot, as bigoted, ignorant and arrogant as before and a throwback to our racially divided past.
Questions which arise are: Should some of those Rhodies in Namibia, South Africa, Australia, Canada, Britain and New Zealand, among other countries, decide to come back to Zimbabwe, will they be doing so on the understanding that Zimbabwe itself has changed from what it was 20 years ago?
If these Rhodies have not been particularly successful in adjusting and thriving in their newly-adopted countries, are they capable of adjusting to a new Zimbabwe where the majority now own land, unlike in the past?
Should some of the Rhodies decide to come back and resettle in our country, it is critical that the criteria and policies on the basis of which they get re-engaged with us again are thought through and are fair to all – more so when we know from our painful history that they have almost always succeeded before in making our lives an unrelieved nightmare.
Specifically, they are largely responsible for the economic sanctions which have ruined our lives for over 15 years; they are largely responsible for the demonisation that the Western media unleashed against us non-stop for almost two decades.
In any case, it is important that as we try to re-engage the rest of the world, we do so from a position of strength, not weakness, and on the basis of our knowledge that we have survived the impact of the combined and relentless Western onslaught, and that we are still standing — something that no other African country has done before.
It is strategic for us not only to acknowledge that strength which we have gathered along the way but also to act on the basis of that strength. The fact that we have adopted the Command Agriculture Programme, which has delivered a good harvest, should not be under-estimated by anyone.
The programme-cum-model is a home-grown one, based on our analysis of concrete experiences.
In terms of our development, this is the way to go in order for us to achieve self-sufficiency in other sectors of the economy.
If Rhodies want to rejoin us, they should do so in cognisance of what we have done during their absence, and on the basis of what we want done.
We are not begging them to return.