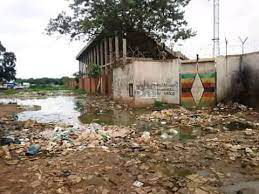 IT came as no surprise that Zimbabwe was fined by the Confederation of African Football (CAF) for poor standards at the National Sports Stadium (NSS), the country's best sports facility.
The 60 000 seater giant NSS was built by the Chinese and opened to the public in 1987.
CAF, last week, wrote to the country's soccer governing body, citing lack of technical facilities, no fixed individual spectator seats in all sectors of the stadium and general uncleanliness.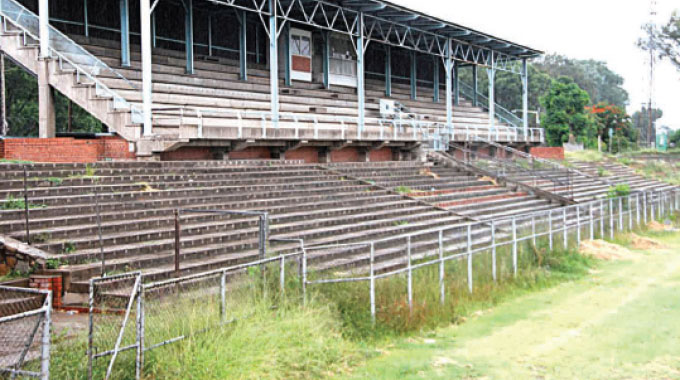 As a result, ZIFA was fined US$2 000.
The fact that the facility was unclean demonstrates the ignorance of authorities on the deplorable state of various sporting facilities in the country.
The country's Premier Soccer League (PSL) is about to start amid such poor sporting facilities.
The national team has some World Cup qualifiers to play and the match venue needs to be certified for international matches.
Do we have a crisis in Zimbabwe?
At one time, the local grounds committee condemned all stadia in Harare as unfit to host any domestic league matches.
However, last year's COVID-19-induced lockdown suspended all sporting activities.
The 13 months of inactivity from all sporting activities could have given local authorities time to address issues pertaining our stadia.
However, we sat on our laurels.
Zimbabwe has numerous sporting facilities lying idle.
Some soccer fields, hockey pitches, netball courts and other multi-purpose facilities are now dilapidated.
Others have turned into white elephants, while quite a number have been turned to churches.
Magamba Hockey Stadium and Stodart Netball Complex in Harare, the Chitungwiza Aquatic Complex and several country clubs countrywide are being under-utilised.
As a nation with huge aspirations, maintenance and full utilisation of sporting facilities is crucial for sports development.
In fact, sports facilities are critical in developing athletes into world-class performers.
There are about 105 country clubs in Zimbabwe, but only a handful are fully operational.
The majority of these sports clubs are integrated facilities that can host hockey, cricket, tennis, soccer, rugby and squash games.
For example, Selous Country Club in Mashonaland West has been left to crumble.
One can only imagine the phenomenal growth in sport that could be recorded in Mashonaland West if such clubs are revived.
Investment in infrastructure will enable the country to host international tournaments that will generate the much-needed revenue in the country.
Zimbabwe has missed out on hosting tournaments such as the Africa Cup of Nations (AFCON) due to poor infrastructure.
The 1995 All-Africa Games remain the highlight of sport in Zimbabwe.
Africa 'came' to Zimbabwe and the nation successfully hosted the games.
However, some of the infrastructure built at the time is now old.
For example, the swimming pool at the Chitungwiza Aquatic Complex has been lying idle for decades.
The country has failed to utilise this multi-million-dollar facility.
It now hosts weddings and musical shows.
Currently, hiring the multi-purpose hall costs US$350 and US$2 000 for a wedding and musical shows respectively.
As for Stodart Netball Complex in Mbare and Magamba Hockey Stadium situated next to the NSS, they are now used for church gatherings, among other functions.
Apparently, the rot at Magamba Stadium's turf was due to negligence.
It needs to be replaced.
It is, however, commendable that Khumalo Hockey Stadium in Bulawayo has been put to good use.
The stadium constantly hosts local and regional hockey matches.
In 2011, it was used to host the All-Africa Games by Mozambique as the eastern neighbour did not have hockey facilities.
Turning to soccer, some stadia have been labelled 'potato fields', like the home of former premiership side Mwana Africa, Trojan Stadium, in Bindura.
The pitch was awfully bumpy.
The issue of not having bucket seats, electronic scoreboards, internet facilities and even surveillance cameras for security purposes may remain a pipe dream if we cannot provide the basic standards.
The City of Kings (Bulawayo) has Barbourfields, Luveve, White City and Hartsfields Stadia which host PSL matches.
White City was refurbished for the African Union Sports Council Zone V games.
Emagumeni (Barbourfields), which is Highlanders' home-ground, is in a much better state than the NSS.
In small towns, most soccer stadia fail to meet the PSL basic standards.
Examples include Rusape's Vengere, Beitbridge's Dulibadzimu and Kwekwe's Baghdad stadia.
The changing rooms, grandstands and ablution facilities need to be refurbished.
Mandava Stadium in Zvishavane, Gibbo Stadium in Triangle and Nyamhunga Stadium in Kariba are some of the best stadia outside Harare and Bulawayo that meet CAF basic standards.
It is time for responsible authorities to go back to the drawing board and consider the upgrade and renovation of sporting facilities in the country.
By doing so, the country will no doubt host prestigious tournaments that will not only generate revenue but improve infrastructure.
Our neighbours across the Limpopo are a perfect example.
After winning the bid to host the 2010 FIFA World Cup, never mind the millions they generated, you just have to look at the permanent infrastructure that was put in place.
Their beautiful buildings, hotels in particular, stadia, magnificent roads and highways are still there for all to see.
The NSS is now under the Ministry of Sport; however, the availability of funds from treasury is the major problem as highlighted by the Minister.
Perhaps it is time we relook at our priorities.