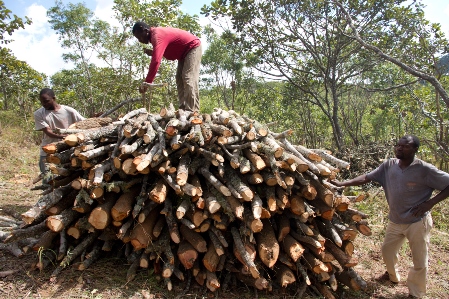 THE Ministry of Energy and Power Development through the Zimbabwe Energy Regulatory Authority (ZERA) has conducted the first stakeholder consultation workshop on the National Energy Efficiency Audit on Zimbabwe aimed at determining the energy saving potential of the country.
ZERA is a corporate body established under the Energy Regulatory Authority Act 13:23 of 2011 to regulate the procurement, production, transmission, distribution, importation and exportation of energy.
Under the Electricity Act 4 of 2002 Chapter 13:19 and the Petroleum Act Chapter 13:22 of 2006 ZERA is also mandated to issue electricity and fuel supply licences.
Zimbabwe like other Southern African Development Community (SADC) countries has been charecterised with massive energy shortages arising from increasing electricity demand in the face of diminishing generation capacity and limited imports.
Lack of adequate power supply has resulted in rampant deforestation as people resort to alternative sources of energy for household use.
Statistics show that two in every five people rely on wood, charcoal and animal waste for energy.
The absence of power is retarding development.
For instance, 50 percent of vaccines in developing countries are ruined due to lack of electricity.
According to that National Energy Policy of 2012, only 37 percent households have access to electricity.
The country cannot afford to ignore the fact power is critical to turnaround of the economy and thus determining how much energy the country can produce for consumption and production purposes is imperative.
With the help of South Africa's Sustainable African Energy Consortium (SAEC), ZERA is carrying out an audit that seeks to determine the potential of Zimbabwe's variety of renewable and fossil energy resources that are yet to be exploited and present investment opportunities in the electricity and petroleum sub sector.
Speaking at a recently held workshop, the Permanent Secretary in the Ministry of Energy and Power Development, Patson Mbiriri, said using energy efficiently can change the economy.
"Energy efficiency is our low hanging fruit that can be used in releasing capacity to other productive sectors of the economy," said Mbiriri.
"Zimbabwe therefore has no option in the short-term other than efficient use of energy.
"Government's economic blue print the Zimbabwe Agenda for Sustainable Socio-Economic Transformation (Zim-ASSET) has highlighted and prioritised some of the following key issues related to energy efficiency namely refurbishment of existing power infrastructure, restoration of operational efficiency, intensification of Demand Side Management (DSM) and energy conservation measures, installation of energy statistical meters, implementation of cost-reflective tariffs, construction of new substations and upgrading the existing ones among others.
"The ministry has set the following strategic goals to be realised by the year 2018 which are to achieve Demand Side Management (DSM) of 300MW by 2018, to develop legal and energy regulatory frameworks, to ensure that an adequate policy framework for the energy sector is developed and maintained, to ensure a dynamic energy planning process, effective management and dissemination of energy information and to improve coordination and liaison with local, regional and international stakeholders."
Also speaking at the workshop, ZERA chief executive officer Engineer Gloria Magombo said the stakeholder participation in the consultation workshop of the National Energy Audit Efficiency Report would help shape the audit.
"The main objectives of this assignment are to determine the baseline for National Energy Efficiency and identify potential energy savings in all sectors of the economy," said Engineer Magombo.
"It is also meant to come up with Energy Efficiency Policy Framework and all stakeholders are encouraged to participate and support this study (The National Energy Efficiency Audit) which is a key input to the Energy Efficiency Policy development and subsequent energy management regulations.
"The audit is in line with the Zim-ASSET's objectives of energy efficiency whose target is to save 300MW by 2018 and for the development of the Energy Efficiency Strategy and implementation.
"Stakeholder participation will help shape how the audit will go on.
"We are carrying this first consultation workshop in order to get stakeholder input and participation.
"The project's second stakeholder workshop will be held on July 21 and the Energy Audit is going to be carried out within a period of six months and the final report is expected to be out by the end of August 2014."
Energy efficiency and conservation measures have proved to be cost effective in many countries and could create a virtual capacity of up to 300 MW in the case for Zimbabwe.
Energy efficiency also contributes to a reduction in carbon emissions that causes environmental hazards such as acid rain and global warming through deferred commissioning of coal fired power plants.
It is estimated that capacity could be obtained at a much lower capital investment cost of about US$200 per kW as compared to new build projects which cost US$2 000 to US$3 000 per kW.
Furthermore the gestation period for new build projects typically is three to four years and this makes it imperative for the country to deploy other intervention measures like energy efficiency and energy conservation, which have a shorter implementation period.