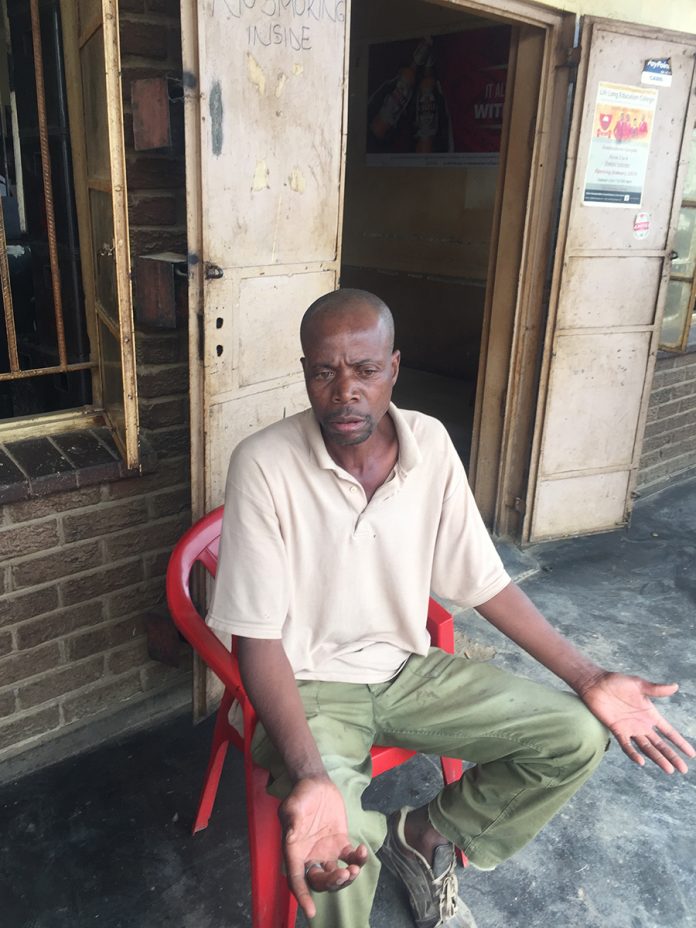 The story of Joachim Tongoona Made
IT is now 41 years since I witnessed Abel Muzorewa's Auxiliary forces gang-rape my elder sister and the horrific incident remains etched in my psyche.
I was only 15 years old.
Five days later I would revenge the rape of my sister by killing the leader of the cruel Auxiliary forces.
It was around 6pm in August 1979 when I heard my sister screaming at the cattle kraal which was about two hundred metres away from our homestead, Mhike, a few kilometres away from Gokomere Mission in Zimuto, Masvingo North.
I rushed to the kraal to rescue her thinking she had been bitten by a snake, since a lot of them moved about in summer.
But to my utter horror and distress, Auxiliary soldiers were taking turns to rape my 18-year-old sister.
There was nothing I could do to save her because they were all armed with guns while all I had was a sjambok I meant to use to kill the snake.
That very night I went to attend a pungwe in Chivavarira Mountain.
It was my first time to attend a pungwe since the closure of my school, Bondolfi Mission, just before I completed my Grade Seven.
I narrated my tribulation to the freedom fighters who later came with a plan to deal with the merciless soldiers.
A Mr Munguri, one of the villagers, told the freedom fighters that he was going to hold a ceremony of appeasing the dead (kurova guva) at his homestead.
Cde Soperai then hatched a plan to trap the Auxiliary soldiers at Munguri's ceremony.
The poorly trained Auxiliary soldiers were notorious for raiding food and beer at gatherings and ceremonies.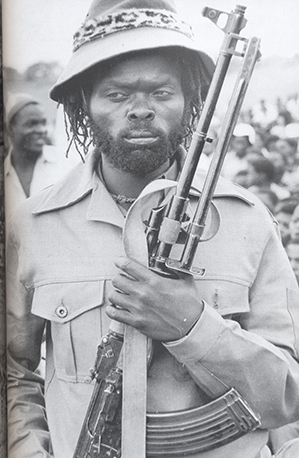 They even raided funeral wakes.
I was tasked to look for mudzepete (boophone disticha plant) which was going to be used to prepare the poisonous beer.
I went to the sacred part of Chivavarira Mountain, together with my friends Gilbert Matembwe, Cosmas Teurai and Tawanda Makoni.
Getting the plant was not a difficult task since we all knew it and we took it to Munguri homestead which was in the African purchase area (farms).
We handed it to the elderly women who were preparing the beer.
Villagers were told at a pungwe meeting a night before the ceremony that they were to wait to be served beer by the elderly women who knew clay pots with beer brewed from mudzepete and beer brewed from rapoko.
Everything went according to plan on that historic day.
Munguri homestead was swamped with villagers who wanted to witness the ceremony but, most importantly, they wanted to witness the capture of the Auxiliary forces who had given them a hard time.
As per their norm, the Auxiliary forces came and raided the ceremony late in the afternoon.
Although I knew they had fallen into our trap, I ran away upon seeing faces of the soldiers who raped my sister but I did not go far.
I patiently watched them from a mango tree which was some few metres away from the homestead.
The barbaric Auxiliary soldiers first ate meat from the pots and poured soil after they were satisfied before they started drinking beer.
I was happy when they started drinking because I knew they would soon be drunk and lights out.
Mudzepete unodhaka varume.
They started frequenting the toilet and I knew they were getting drunk.
A few minutes later, those who were going to toilet would not return, they would sleep and soil themselves.
All this time, Cde Soperai and his fellow ZANLA fighters Bruce Tichatonga, Simukai who used to operate by himself, Bazooka, Gunpowder,Chenjerai Magorira and Tashinga Vana VeZimbabwe were watching from their base on Chivavarire Mountain.
They descended Chivavarire Mountain at around 6pm, by which time all the Auxiliary forces were inebriated.
They were all half-dead.
I was again given the task, with my fellow mujibhas, to pull the drunken soldiers to Mushagashi River, about a kilometre from Munguri homestead.
I had flashbacks of the rape of my sister when I saw the gang leader among the drunken Auxiliary soldiers.
I then pleaded with Cde Soperai, the commander, to allow me to deal with the Auxiliary soldier who was in charge when my helpless sister was raped.
I struck him in the head with the handle of a hoe; so vicious was my blow that I knew he would not survive.
I was scared because I was not a trained killer and so did not wait around but hurriedly scampered off from the scene.
The rest of the Auxiliary forces, 14 of them, were dealt with by the freedom fighters.
Compiled by Jacob Sigauke.