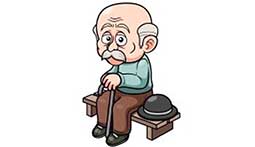 ASIJIKI tapanduka zvachose!, Baba Jukwa signed off each day as the country geared for the 2013 harmonised elections.
Claiming to be a disillusioned member of ZANU PF, Baba Jukwa, symbolised by a white bearded man, had garnered over 300 000 followers by July 31.
Although many were skeptical about this mysterious character with Robin Hood tendencies, he won some credibility with the passing on of ZANU PF politburo member Edward Chindori Chininga.
His popularity soared to even international standards with coverage by Aljazeera and BBC among other media houses.
It must be remembered that from 2000 there had been many attempts by Western forces in coalition with local groups to overthrow the Mugabe-led government for example.
Efforts and rumours intensified in 2011 as those for regime change believed that Zimbabwe would soon erupt in the same fashion as Arab countries in the north had.
That again did not come to pass and Zimbabweans could not be persuaded to go onto the streets and destroy their infrastructure as they had witnessed in Libya and Egypt.
The disappointment was evident especially in regime change forums where writers took their anger to plays such as The Coup by Stanley Makuwe and Silvanos Mudzova's Protest Revolutionaries.
"It is God who puts leaders, but when your time comes your people will rise against you," a character in Mudzova's plays shouts in 2012.
Just as the Arab Spring was organised on social networks such as facebook and twitter by ordinary people on the street, so some Zimbabweans believed it could be organised here.
After many failed attempts, there was renewed hope in Baba Jukwa.
After all, he was reported to have been once a dedicated ZANU PF cadre, who was rebelling.
'Tapanduka zvachose' he wrote on his daily spills.
BBC correspondent Andre Harding even went on to suggest that Baba Jukwa would change the face of politics in Zimbabwe.
"A genuine insider's account of the factional battles and corruption with President Robert Mugabe's ZANU PF," Harding writes in his May 24 2013 article.
With international and local interest, some of his ardent followers began to believe that he would deliver the elections to MDC.
After all, 'he had predicted Chininga's death with astounding accuracy', his fans posted on facebook.
His ego boosted by the hundreds of thousands of followers, Baba Jukwa went out of control and declared he would be spilling the 'beans' every hour with thousands hitting the like button.
"This time ZANU haina door, Baba Jukwa vaparadza musangano," one fan wrote.
As the elections approached, Baba Jukwa assured his MDC followers of successful regime change.
However, after ZANU PF's victory in the July 31 elections, Baba Jukwa disappeared.
One disillusioned blogger wrote on August 5 2013, "Baba Jukwa and his fantasies were too good to be true.
"It was good while it lasted.
"Now we are screwed and God have mercy on us all."
The same blogger in the article 'Why l now hate Baba Jukwa' on iharare.com cited Robert Greene's 48 laws of power which states, "There is great power in tapping into the fantasies of the masses."
Baba Jukwa tapped into the fantasies of the masses by playing the local elusive 'whistle blower', who could outsmart the 'dreaded' CIO.
Soon after the elections, Baba Jukwa went on a desperation over-drive, where he encouraged his followers to go and destroy all properties owned by ZANU PF members and even kidnapping children.
"Now where is he?" asked one of Baba Jukwa's followers.
"A shadow of his former glory.
"He now talks about protesting in the street, who in their right mind would go and protest in the street because a faceless character told us to do so?
"One funny thing, how do we organise and carry out the protests?
"Are we expected to log in to facebook and check out the orders from the faceless commander?"
From 3 000 'likes' on his posts, his followers have dwindled to 68-123 'likes' on his posts which now come once or twice a day, a fall from his hourly updates prior the July 31 elections.
One faceless fan called Harms, wrote, "This idiot gave us false hope.
"Now he hasn't posted sh* in two days, but remember he used to post every hour."
Bitter, angry and disillusioned, many lashed out at Baba Jukwa and even accused him of being a ZANU PF decoy to distract the regime change masses.
Other die-hard fans still believed in his resurrection and messiah status as one Moyo wrote, "Baba Jukwa forewarned us on what was going to happen so that we could forearm ourselves, not that he should do everything for us!"
Baba Jukwa has now relegated to getting his information from an internet news agency ZimEye, where he now reports about local scandals like Zi-FM's Tinopona Katsande's leaked sex tape.
In a related development, Baba Jukwa has been warning and predicting the death of the Minister of Media, Information and Broadcasting Services, Professor Jonathan Moyo.
Prof Moyo was sworn in on Wednesday together with other ministers at a colourful ceremony held at State House.
In this regard, isn't it surprising that Baba Jukwa's diminishing followers are yet to come to terms with the fact that Baba Jukwa is now a nonentity.
"A waste of time really," as one former fan said on facebook.