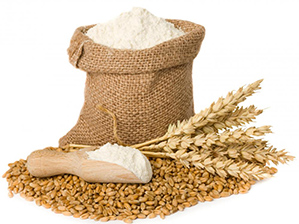 ALL is not well in the baking industry as deep-seated 'wars' over inputs are straining relations between millers, bakers and suppliers.
Millers, who are importing most of the wheat being milled, are faced with imminent collapse as a result of cheaper flour imports and are asking Government to ban the imports in order to remain viable.
Bakers on the other hand are lobbying Government to allow them to import processed flour which they argue is cheaper and of better quality than the flour from the local millers.
As if this is not enough, supermarkets with in-house bakeries are now importing dough, which has seen them cutting down flour orders.
Various other suppliers within the value chain such as Anchor Yeast and Olivine that supply ingredients to the bakers have started feeling the pinch of this unregulated practice.
Last month Anchor Yeast reportedly approached the Government seeking a three-year ban on yeast imports as the company was losing US$3 million per annum because of competition from imports from Zambia and South Arica.
Efforts to settle the 'raging wars' were made during the Zimbabwe Baking Industry Stakeholders Conference held in Harare last week.
The souring of relations between millers and bakers comes as a Memorandum of Understanding (MoU) signed by both parties last year has collapsed after players failed to implement it.
The MoU stipulated that bakers will buy 75 percent of their flour locally as a way of encouraging local wheat production.
The aim of the MoU was to capacitate farmers to produce about 220 000 metric tonnes of wheat per year to supply the baking industry.
The collapse of the MOU has dashed the hopes of wheat farmers who are struggling to produce the cereal despite a host of challenges that include lack of capital, unreliable power supplies and low prices of produce which are being influenced by cheap wheat being imported into the country.
Last year, wheat production in the country declined to an all-time low of 31 000 tonnes from about 2 000 hectares against a national requirement of 400 000 tonnes due to debilitating power outages and high costs of production.
Faced with these problems, the industry has sought a way forward.
Grain Millers Association (GMA) president, Tafadzwa Musarara said successful winter wheat production will remain a pipe dream if stakeholders do not pull in the same direction.
Musarara said local millers are losing over US$100 million in potential revenue every year as top bakeries are violating the agreement to import only 25 percent of flour to be used for blending only.
He said the millers were considering approaching government to rein in bakers as self-regulation was not working.
"This country is selling US$365 million worth of bread annually, 60 percent of that amount is flour requirements so we are talking of flour worth US$150 million and we believe that imports are taking most of it," said Musarara.
"Out of a total national consumption of 20 000 tonnes a month, we had agreed that only 5 000 tonnes should come in.
"But now 14 000 tonnes are being imported per month.
"Bakeries are taking advantage of our loose agreement to import more than we agreed.
"Maybe there is now need to approach government and seek that they legislate the industry to help mitigate a growing trend of marginalisation of black millers in this country and it is bad."
Musarara said the country has a choice of highlighting these issues now or die quietly, adding that bakers should not kill local milling firms under the pretext of quality issues.
"We over-dramatise the issue of quality here in Zimbabwe," he said.
"We should be clean on how we do business and not hide behind the quality banner.
"We have to build an ecosystem and that ecosystem is not complete if we do not rely on each other."
The GMA highlighted that local millers were getting support from Lobels and other small bakeries in Mutare and Bulawayo and challenged Proton Bakers Private Limited and Bakers Inn to support local millers.
Bakers Inn procurement director, Crispen Vundla denied claims that the company was not supporting local millers.
"We have been using 100 percent local flour since October 2013," he said.
"We have never imported flour.
"We are buying from National Foods and Muga Foods.
"We are supporting local millers."
Innscor Africa is set to comply with the country's indigenisation requirements under a plan, which will see the group sell 12,87 percent to indigenous players.
This came after Government gave Innscor a seven-day ultimatum to submit a comprehensive indigenisation implementation plan after taking long to comply with the regulations.
However, National Bakers Association of Zimbabwe (NBAZ) maintained that local baking inputs were expensive compared to imports.
The NBAZ president Givemore Mesoemvura said despite the challenges faced by the association it remained patriotic.
"NBAZ has a strong desire driven by patriotism and is eager to grow the economy and ensure money goes to the fiscus," he said.
"We are 100 percent behind local producers."
On the MoU with millers and wheat farmers, Mesoemvura said bakers were facing financial constraint thus were not in a position to engage in direct contract farming.
"We are not in a position to do direct contract farming with wheat farmers," he said.
"But we have agreed to buy 75 percent of local flour."
The stakeholders' conference failed to come up with a common position as millers, bakers and suppliers did not come up with an encompassing solution.