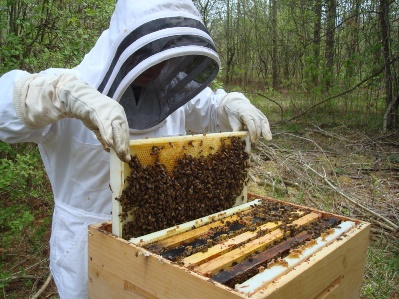 BEEKEEPING as a project is fast gaining popularity in the country such that female officers in the Zimbabwe Republic Police (ZRP) have embraced it in order to improve their livelihoods.
Speaking at a three-day beekeeping workshop held in the capital on Tuesday, ZRP senior assistant commissioner, Felistas Chikowero said the introduction of beekeeping projects among female officers was meant to empower them with viable economic projects that would contribute towards nation building.
"The ZRP Women Network has taken training and development head-on in a bid to contribute significantly towards nation building, through the provision of an enabling environment for sustainable economic empowerment and social transformation," she said.
Apiculture (beekeeping) is a positive programme that has contributed to the uplifting of livelihoods of most rural communities in Zimbabwe.
Senior Ass Comm Chikowero urged officers to promote transparency in their beekeeping projects in order to realise maximum benefits.
"In running these projects, there is need to maintain financial books and records in accordance with treasury instructions," she said.
"There is also need to ensure that financial books and records are audited annually to avoid misappropriation of funds.
Senior Ass Comm Chikowero said the beekeeping training programme would also be extended to civilians.
"Women have been marginalised for a long time, therefore this programme will not only benefit female police officers, but other women in the society to be self sustaining," she said.
In Zimbabwe it has been noted that women participation in bee keeping has been growing, with a 35 percent increase having been recorded.
The training workshop at Morris Depot covered various subjects such as beekeeping systems, importance of beekeeping, technology choices and hive making, feeding of bees, harvesting honey and beeswax and record keeping.
With adequate input and training, local small-scale honey production in Zimbabwe could satisfy the local market demands and long term growth and sustainability could lead to export potential.
Economic experts believe that the honey industry can become a major foreign exchange earner if international standards are met.
Beekeeping is an age-old tradition in Zimbabwe, but it is considered a no-investment profit giving venture in most areas.
However, of late apiculture has been recognised as one of the major sectors with the potential to develop as a prime agri-horticultural and forest-based industry.
Beekeeping is robust in neighbouring countries like Zambia and South Africa.
In the north-western province of Zambia, beekeeping has since expanded from an informal activity to a booming source of revenue, where more than 10 000 beekeepers own 500 000 hives, producing 1 000 metric tonnes of honey per year.
Honeybees contribute over US$200 billion to the global economy through crop pollination and production of honey, beeswax and other bee products for the market.
In Sub-Saharan Africa, beekeeping is important as a source of food, employment, environmental conservation and diversification of the export base.
Apart from the economic benefits of beekeeping, the trade also benefits the pharmaceutical industry as honey is a key raw material in the manufacture of cough medicines.
Honey and wax are also used for cosmetics such as soaps and hair products.
Next month, Zimbabwe will host the 4th All-Africa International Honey Exposition that will see the participations of more than 3 000 delegates drawn from 26 honey-producing countries.
Zimbabwe is well placed to not only produce its own honey, but to export the product and with adequate input and training, local small-scale honey production in Zimbabwe could satisfy the local market demands and the export market.