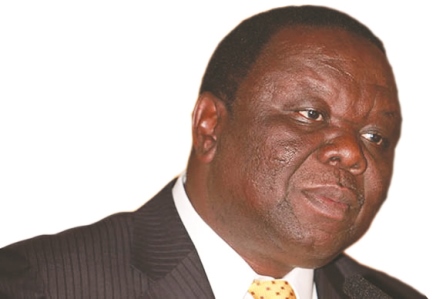 IT seems Tsvangirai's recent UK appeal for money to fund his party is hitting a brick wall after many Zimbabweans I spoke to laughed about it and say they think he is a joker.
On April 3, Dr Tapiwa Mashakada (acting treasurer-general for the MDC-T) wrote a letter appealing to party supporters and members in the UK to make monthly contributions to the party. 
In the letter addressed to Tonderai Samanyanga (MDC-UK chairman), Dr Mashakada asked official members and ordinary members to pay one-off payments of £50 and £5 respectively by the end of April, and then monthly contributions of £2 each.
The money is to be paid to Ms Edith Munyaka through Western Union or Moneygram.
It is tough luck for Mr Tsvangirai because many Zimbabweans in the UK no longer want to be taken for granted by him.
People are questioning why, after dissolving the MDC-UK branches a few years ago, he now sees the relevance of the UK structures.
Others are blaming him for messing up their asylum applications in 2009 when he told the Home Office that Zimbabweans should go back home because it was now safe. 
In addition, life in the UK is now very difficult for ordinary people, both whites and blacks, because of the recession and inflation. 
Others have accused him of corruption and not doing enough to investigate and punish those who swindled £57 000 which went missing in the MDC-UK and Ireland branches.
His relatives (Hobson Makuvise) were implicated in the missing funds and no one was brought to book or disciplined.
Those who bankrolled him in the West are also seeing the wisdom of not doing so, because of his dictatorship and refusal to go.
The beating of Mangoma was the final nail to the coffin.
These are some of the reactions from people I spoke to.
Mugove (Rugby): "This must be a joke because he is not going to get anything from anyone here.
"People paid money when they wanted papers (asylum).
"I remember people used to travel as far afield as Huddersfield kwese uko attending MDC meetings.
"But after people got their papers they disappeared.
"You would never see them again.
"Almost everyone now in the UK has papers.
"Asinawo ane munyama wake.
"The Labour party dished out papers to people before they left government.
"So, I would say tough luck Tsvangirai.
"I would rather buy a card reZANU PF now than to donate my money to MDC."
Mushonga (Leicester): "Kubvisa mari yei?
"Ini ndiri muBritish.
"Besides, I am apolitical.
"I have never participated in any party politics. 
"He can't say he wants money from people in the UK, for what?
"Yekunobvisa Mugabe akaiswa zuro nevanhu?
"Koiye abva here zvaari kuti he will wait for 2016?
"Maybe he can get some from his loyalists, and not from these economic immigrants who are after making money."
Masimba Musodza (Middlesbrough): "It's an insult to even beg for money from people he let down not only once, but so many times.
"In other words, Tsvangirai is saying we are good for money only, because he dissolved MDC structures in the UK.
"When he was in the unity government he failed to uphold the needs of the people in the UK, many who were his electorate.
"Opposition people are regrouping, but they certainly want an MDC without Tsvangirai.
"In 2009 he came here and said people should go back to Zimbabwe.
"All refusal letters that came from the Home Office in 2009 and 2010 they were quoting Tsvangirai saying Zimbabwe was now a safe country.
"He left many people in limbo with their claims.
"Others are now resorting to homosexuality in their asylum claims.
"I think where he is getting it wrong is, it doesn't mean that if people do not like Mugabe then they should like Tsvangirai.
"Where I live people are no longer interested in MDC meetings.
"Yangova MDC yezita.
"And Tsvangirai has no one to blame, but himself."
Charles (London): "Pane munhu achamupa mari here Tsvangirai?
"Chamisa is the one being used.
"But I understand that publicly he supports him, but achimurima nerweseri.
"He is not serious to even suggest that people should send the money to his girlfriend waakarwira naMagaisa.
"That is why he fired Magaisa. 
"Even if the money was there, how can that woman be going to the Western Union everyday to collect the money?
"Yave money  laundering here?
"But I am not surprised because here in the UK there is a competition yekubira vanhu mari.
"Ukangorarawo waerera.
"Ana Tapa vari kuendawo nekwavo vachipemha neRHOR yavo.
"But I would say Tsvangirai is mad.
"He is an imbecile.
"That's why he recruited Job Sikhala who is urging people to go on the streets to remove Mugabe, what streets!
"I was on an online forum today and people were attacking Job Sikhala telling him to go to the streets on his own.
"I was one of the founding members for the MDC, but I would not want to have anything to do with an imbecile, or these imbeciles!"
Malunga (Hertfordshire): "Tsvangirai must be crazy. I read the letter and it's rubbish.
"Suppose the people had money and are willing to donate, how can he say people should send money to him through another individual, where is the accountability?
"What if she says she never received any money?
"He should first account for the money that his relatives stole in the UK.
"I don't think anyone will buy into it because people in this country are struggling to feed their families both here and in Zimbabwe.
"Who can give him knowing very well kuti anogona kuenda hake kunohura nayo kana kunoroora mumwe mukadzi?
"Tsvangirai rave mvemve riya rakaimbwa naMapfumo.
"Who can give £50 to a party that is falling apart, a party beating its own supporters?"
Tough luck Morgan Richard Tsvangirai.
You say Mugabe needs you, but from the look of things, you are the one who needs Mugabe.