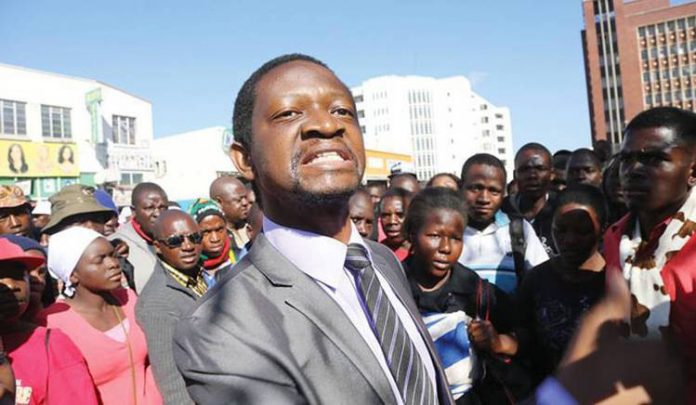 EDITOR – EVERYONE is aware there is a new dispensation in Zimbabwe led by President Emmerson Mnangagwa, but I'm thinking there are opportunists in our midst.
I would like to think Sten Zvorwadza is one example.
This once fiery critic of ZANU PF and the Government has 'suddenly seen the light' and made a volte-face. I'm a bit worried.
This political activist and chairman of the National Vendors Union of Zimbabwe used to be an avid member of the MDC-T.
After 'Operation Restore Legacy' in November last year, Zvorwadza urged the opposition to join forces with the G40 cabal who were expelled from ZANU PF in order to defeat President Emmerson Mnangagwa in the 2018 elections.
All of a sudden, Zvorwadza has began castigating the same opposition parties he used to support, branding their leaders hypocrites.
He now says the current Government was a product of all Zimbabweans, hence people should give President Mnangagwa and his administration a chance to implement their economic policies.
There I concurr with him.
However, is Zvorwadza a quisling-turned opportunist?
It must be noted that Zvorwadza was not just former President Robert Mugabe's critic.
He was also a staunch ZANU PF critic and the same ZANU PF is still in power. It therefore boggles the mind when Zvorwadza suddenly comes out praising those he formerly criticised.
What is this man up to?
Could it be he feels betrayed by the opposition, MDC-T in particular?
The quotation below by Zvorwadza castigating opposition leaders is quite revealing:
"They are hypocrites. Opposition party leaders tell people to avoid certain state programmes yet they dine with ruling party leaders at night. This is not right."
Surely Zvorwadza can't tell us of hypocrites in the opposition, yet he was part of that system for years.
He must not think Zimbabweans are that gullible.
George Humba,
Harare.