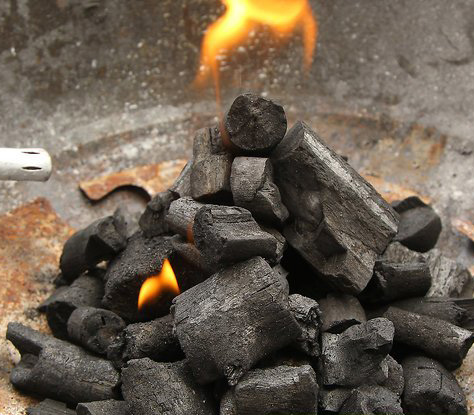 By Gamuchirai Mugadzaweta
WINTER is always associated with the cold.
People have to keep warm through use of warmers. Those not on the electrical grid usually resort to non-conventional ways to keep warm.
The wood and charcoal burners (mbaura) are popular in winter.
The mbaura is made from old tins with punched holes on the sides.
Wood and coal are placed in the tin and lit up to give warmth.
The mbaura must never be taken indoors as it gives out carbon monoxide.
The dangerous gas has killed many people after taking the 'heater' indoors overnight.
Without electrical heaters and central heating in most homes, mbaura becomes the heater of choice.
Wood is readily available to most communities, although at a cost to the environment.
Huge areas have become bare, near desserts. For example, Chiweshe in Mashonaland Central Province or Seke, 40km from the capital city Harare.
Reforestation is thus needed to reclaim affected areas like the two mentioned.
When charcoal burns, it produces significant amounts of carbon monoxide and, if used indoors, the gas can build up and lead to carbon-monoxide poisoning.
Carbon monoxide is dangerous and harmful if breathed in.
The gas continues to be released for a long time after the charcoal starts to cool down.
Even if there is ventilation in the house, the released gas is extremely poisonous, causing brain damage, making people suffocate and in many cases leading to death.
Despite carbon monoxide being a very poisonous gas, it cannot be seen or smelt.
Dr Dominic Jenkins, a senior consultant in emergency medicine, said most cases of carbon monoxide poisoning were a result of burning wood and charcoal indoors.
He wrote on his website: "When charcoal burns, it releases carbon monoxide gas and it has no taste or smell but it can be lethal as it displaces oxygen in the blood and deprives the heart, brain and other organs of oxygen.
Large amounts of this gas can make a person lose consciousness in minutes without warning — causing suffocation and sometimes death.
"Mild carbon monoxide poisoning may feel like food poisoning or the flu, although, unlike the flu, it doesn't cause a high temperature (fever)."
Symptoms of carbon monoxide poisoning include headache, fatigue, drowsiness, dizziness, nausea or vomiting, shortness of breath, confusion, blurred vision and loss of consciousness.
More severe cases of poisoning may cause muscle cramps and fainting and loss of consciousness due to the poor delivery of oxygen to the heart and brain.
The effects of carbon monoxide poisoning are particularly dangerous for children, pregnant women and people with chronic heart diseases, respiratory problems or anaemia.
Wood smoke contains tiny particles and gases that can have serious health effects when breathed in.
When people use wood stoves and fireplaces, chemicals are released into the air and these chemicals are poisonous. Some irritate the respiratory tract, while others may even cause cancer.
Surviving carbon monoxide poisoning is rare.
Linda Butawu (not her real name) cheated death by a whisker after using one of the 'heaters'.
"I slept in a room with a butane gas heater with all the windows closed. The next morning, when I woke up, getting out of bed was a challenge. I was light-headed, nauseated and knew I needed fresh air, although at that moment I didn't realise why?
"I went to the front door and opened it to get some fresh air but I fainted and came to some minutes later and called out for help," she said.
The use of gas heaters is not advised in closed areas.
Farai Mufambi, an avid camper, said it is not wise to go camping in the cold weather.
Rather take camping excursions during summer time.
"Camping is more fun in summer, however, some people enjoy the outing all-year-round. The temperatures in winter fall to very cold levels which may require one to warm up. This is where the danger is.
"People who go for camping usually use gas to cook and warm up. However, they must not have gas heaters burning over the night. Carbon monoxide is produced from butane gas heaters. Caravan campers are therefore warned of the dangers," said Mufambi.
I have read of campers dying overseas. Bodies have been discovered long after decomposing.
In Germany, a couple died while on holiday from carbon dioxide poisoning.
"A couple in their 30s died from carbon monoxide poisoning in their camper van in the canton of Obwalden in mid January," reported the Luzerner Zeitung.
"The 38-year-old man and his 34-year-old girlfriend were spending the weekend near Mörlialp in Giswil, Obwalden."
Investigations suggest the pair decided to heat their camper van during the cold night by placing hot coals in a pan inside the van.
With the windows closed, the van quickly filled with carbon monoxide which killed the pair while they slept, said the report.
Police found no criminal evidence and treated the case as a tragic accident.
The bodies of the couple were found by police on January 24 after the pair failed to report for work a week later and were traced to the campground via their mobile phones, said the paper.
According to medical experts, long-term effects of indoor gases include chronic diseases like skin cancer.
Other long-term effects are intellectual deterioration, memory impairment and changes in emotional stability after severe poisoning.
Short-term exposure to high concentrations of carbon monoxide certainly produces changes in intellectual functioning.
Prolonged exposure (days-months) to low concentrations of carbon monoxide may have subtle effects on the brain.
There are other simple ways to avoid effects of carbon monoxide during this winter.
l Emergency generators: Don't use them in your garage or basement. Put them outside the house at least 20 feet from windows or doors.
l Charcoal grills and portable camp stoves: Use them only outdoors.
l Space heaters: Use them only when someone is awake to keep an eye on them; make sure there is some airflow in and out of the room.
Don't try to use a gas oven for heat.