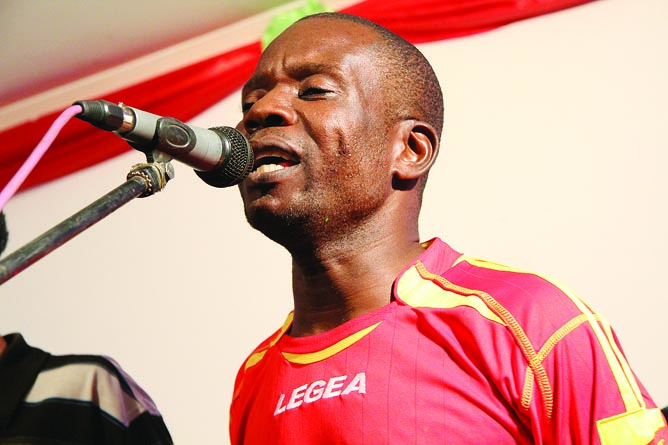 STORIES about piracy and music copyright infringement appear fairly regularly in many mainstream publications.
Local artistes have, for the past two decades, been grappling with copyright infringement which they claim is stalling their growth.
According to Technopedia, copyright infringement, also known as 'piracy': "Involves the use of works protected by copyright law without permission, infringing certain exclusive rights granted to the copyright holder, such as the right to reproduce, distribute, display or perform the protected work, or to make derivative works."
Different countries have different copyright laws.
The Zimbabwe Copyright and Neighbouring Rights Act notes that copyright is the exclusive right given by law for a certain period of time, to a composer, author or artist to control the use of the works of his or her creation.
The author of an original musical, literary, dramatic or artistic work is entitled to protection against the unauthorised use of his or her work as well as a share of any earnings from its use.
It is against this background that Michael Zinyoni formed the Zimbabwe Artists Benevolent Fund (ZABF) that caters for the needs of artistes, including copyright protection, intellectual property, pension fund and medical aid.
Founded in 2016, ZABF has a membership of 121 local artistes seeking assistance economically, socially and in acquiring artistry skills.
In an Interview with Patriot Arts, Zinyoni said lack of knowledge on the copyright law has seen a number of artistes operating without protection of their work.
"We have come up with an idea of operating differently from other arts organisations or from the days of the past where the composer was entitled to enjoy the full copyright of a song," said Zinyoni.
"As ZABF, we are not only protecting the leader of a group, but also other members of the band as a collective entity.
"So it is a matter of just grouping and differentiating the band members to original composer, second, third and so on in a bid to ensure that everyone involved in composing of a song enjoys copyrights (sic)," Zinyoni said.
The establishment of organisations, such as ZABF, ensures that lyrics and musical intentions are managed.
ZABF therefore has a branch that specifically caters for the management of the copyright and intellectual property of artistes registered as its members.
This means such artistes, by being members of ZABF, have monitors who see to it that their copyrights are not infringed upon.
ZABF works together with Muvingi and Mugadza Practitioners as its legal team to ensure that legal issues are dealt with.
It is important for anyone to know that a registered copyright allows musicians and other artistes and creators to sue anyone who may infringe upon their creation, claim damages and control how their work is used and distributed.
The Zimbabwe Music Rights Association (ZIMURA) have dealt with close to 100 copyright issues over the past 10 years, but most of these cases have not gone to court.
It is common knowledge that local artistes in the country do not, like their counterparts elsewhere, lead lavish lifestyles.
Not that their works are not any good and not worth much, to the contrary they have produced works that can compare and compete with any works in the region.
However, a number of challenges such as copyright infringement have robbed artistes of the fruits of their labour.
"The idea to come up with such an organisation was after observing that some artistes usually became popular in the industry but have nothing economically to show for their efforts (sic)," said Zinyoni.
"For example some musicians, such as Kenneth Chigodora, of the 'Musango Ndodzungaira' fame, and Daiton Somanje, died paupers despite having popular hits due to lack of proper management (sic)."
Zinyoni also emphasised that his organisation's mandate is to assist artistes with medical aid, funeral policy, pension fund and, more importantly, to address the issue of intellectual property.
ZABF has two offices in Harare and Mutare currently operating.
Zinyoni also stressed that though ZABF is still in its infancy, it is looking forward to expanding to other parts of the country to open offices that will ensure the welfare of artistes is taken care of.
"We have plans to hold workshops in the major cities of the country with the sole purpose of doing an awareness of telling our members on the dangers of infringing the copyright of fellow artistes," he said.
These workshops will see artistes being educated on various topics that include copyright protection, registration and infringement.
Despite having brilliant ideas to promote development of the arts industry, ZABF is facing challenges of lack of funding.
Financial constraints have thus stalled the growth of the organisation though there are plans to expand.
"We are looking forward to an increased membership base so that we get funding," said Zinyoni.