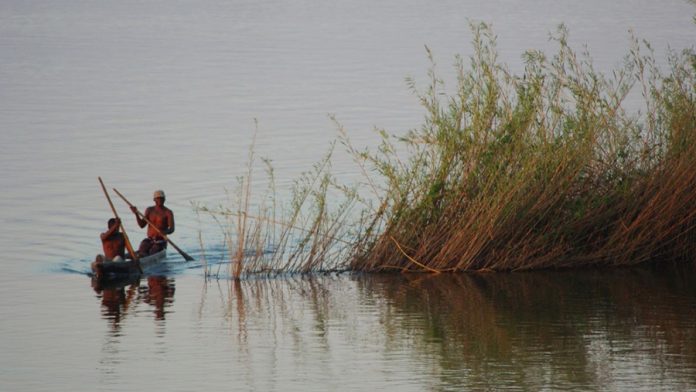 LAST week's edition of The Patriot serialised how the non-governmental organisation (NGO) community is facing a bleak future in the wake of the cutting of donor funding.
Several communities here in Binga had already lost hope in some of these organisations that have not delivered on their promises.
Now we know why.
Over the past months, one of the biggest 'beneficiaries' of donor handouts and 'projects', the Binga community, has lost confidence in these NGOs and has turned to Government for assistance.
Over the years, 'community development' NGOs made a beeline for Binga whose supposed 'poverty' made it easy for organisations to claim money to sponsor projects such as nutrition gardens, granaries, Blair toilets, boreholes, human and animal conflict, HIV and AIDS, grinding mills, schools construction, small livestock, environmental rehabilitation and many others. But Binga is not flourishing in these 'projects'; the money never really got to the people. For instance, a single garden in most cases has been used as evidence of success of nutrition gardens.
A few fishing nets, bicycles and blankets are what have been delivered, at most, by these NGOs.
To make matters worse, the NGOs never consulted the communities what they wanted but just implemented projects.
Clearly, uppermost on the agenda of the NGOs was acquisition of funds and not assisting the communities.
Last week, at a meeting held at Manjolo Business Centre, community elders said most of the community projects are no longer functional or are now non-existent.
The children's bicycles broke down a long time ago and are no longer functional as they were issued with no back-up spares; some boreholes have since dried up; fences supposed to be a buffer between people and wild animals fell a long time ago.
Schools are in a sorry state as some had their roofs blown away by the heavy rains; fishermen have resorted to their traditional fishing methods, yet there were organisations receiving money to enable repairs and support fishing activities.
This has resulted in resentment of NGOs by the community.
Elders from the Binga community have now turned to the Government for empowerment projects which they believe can transform their livelihoods; they want to benefit from their own natural resources and transform their lives.
For instance, Matabeleland North Province, which the districts of Binga and Hwange fall under, is endowed with vast timber, fish and mineral resources, but the communities remain the poorest as foreign hunters, predominantly white tour operators, enjoy their resources while the locals are not benefitting.
Over the years, the elders said, NGOs operating in their community have imposed non-empowering community projects on the people in a bid to create a continued dependency syndrome.
Now they want to change in line with the new dispensation's mantra to empower local communities and its 'Zimbabwe is open for business' policy.
Already, the Government, under President Emmerson Dambudzo Mnangagwa, has started road rehabilitation, rural electrification and digitisation, irrigation and borehole drilling programmes in the vast district. Elders also questioned the United States Agency for International Development (USAID)'s policy of assisting less developed countries and the US' role in the CAMPFIRE project which was meant to curtail human and animal conflict in Binga.
The USAID policy on assisting less developed countries is best summed up in this extract: "Foreign aid addresses fundamental threats to American security in the post Cold War era…marked by the breakdown of international order, mass migrations, and the failure of nations…By fostering an enabling environment for free markets and increasing the economic capacity of developing nations, foreign aid creates markets abroad for US goods and ensure the economic well being of the United States into the next century,"
In this context it is very clear that most programmes spearheaded by the USAID have economic benefits for the US Government not the people being helped.
In the case of funding CAMPFIRE, the US Government, amassed wildlife wealth through the illegal exportation, hunting and harvesting of wildlife resources under the guise of conservation.
In one of its Development Fund for Africa, Fiscal Year reports, USAID has stated that, United States strategy for providing aid to Zimbabwe supports "…structural adjustment…" and acknowledges that "…access to economic resources and economic empowerment has been disproportionally vested in that minority population (of European descent)."
Critics of USAID policies believe that in the last three decades, USAID has taken on an "…open political role, directly dictating policy to recipient governments…."
USAID policies closely reflect those of the Economic Structural Adjustment programme (ESAP) particularly in the encouraging of an export oriented market, increasing foreign exchange earnings, and privatisation of natural resources (wildlife in case of CAMPFIRE).
These elements have been central to the wildlife policies that direct CAMPFIRE and private land use patterns.
An example of this was found in a USAID document on CAMPFIRE where one criterion asks if assistance to the programme will help in the flow of international trade or strengthen free labour unions.
The response by programme implementers to this request was: "This assistance will increase the export of wildlife products, tourism in Zimbabwe, the private development of wildlife and the growth of communal organisations."
It is, however, interesting to note that assistance from the US was expected to boost 'export of wildlife products' which obviously got the Americans to fund the CAMPFIRE programme.
The country is endowed with vast mineral and wildlife resources and it is time our communities shun these NGOs and look to Government for assistance as it is the only entity concerned with sustainable development for all.