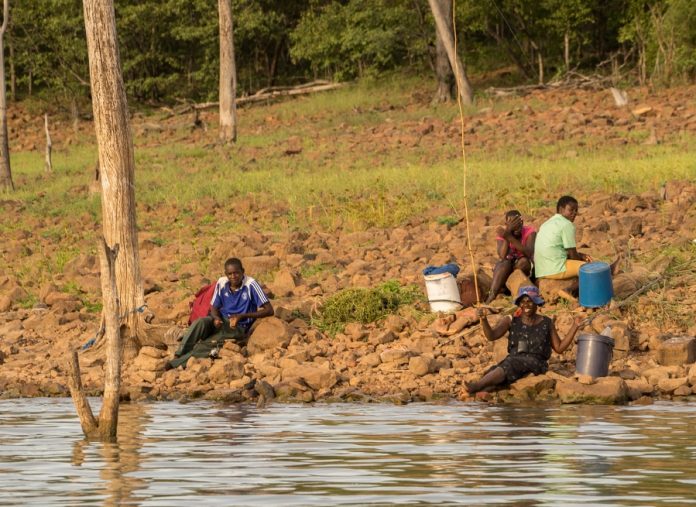 Zimbabwe joined the rest of the world in commemorating 25 years of the entry into force of the Convention on Biological Diversity (CBD).
The Convention has a near universal membership of 195 countries and the European Union.
It entered into force on December 29 1993. Zimbabwe ratified the Convention on November 11 1994 and became a party to the Convention on February 9 1995.
The Convention on Biological Diversity was inspired by the world community's growing commitment to sustainable development. It represents a dramatic step in the conservation of biological diversity, the sustainable use of its components as well as the fair and equitable sharing of benefits arising from the use of genetic resources.  
The United Nations has proclaimed May 22 the International Day for Biological Diversity (IDB) to increase understanding and awareness of biodiversity issues.
As this year marks the 25th anniversary of the entry into force of the Convention on Biological Diversity, the theme for this year's celebrations is '25 Years of Action for Biodiversity'.
Since entering into force, the Convention has been implemented through the vision and leadership displayed by countries, non-governmental and inter-governmental organisations, indigenous peoples and local communities including the scientific community and individuals alike.
Achievements of the Convention include:
– the development of scientific guidance for the conservation and sustainable use of biodiversity for biomes around the world
– the entry into force of the Cartagena Protocol on Biosafety, the Nagoya Protocol on access to genetic resources and the fair and equitable sharing of benefits arising from their utilisation and
– the creation as well as the implementation of national biodiversity strategies and action plans.
– Zimbabwe has a rich biodiversity in its varied landscapes and aquatic ecosystem.
It has about 5 930 vascular plant species, of which 214 are endemic; 670 bird species; 270 mammal species; 256 reptile species; 120 amphibian species; and 151 fish species. These species are found within and outside protected areas.
The country's biodiversity is, however, under various threats and these need to be ameliorated to preserve it. Poverty has been a major factor in biodiversity loss as it has led to unsustainable exploitation of the country's natural resources.
Deforestation has been occurring at alarming levels since 2011 in peri-urban areas due to commercialisation of fuel wood by desperate urban residents in the face of power outages or from those not connected to the power grid. The current deforestation rate is 330 000 ha/year.
Change in land use has been the main driver for ecosystem change, especially through expansion of agriculture.
In recent years, the effects of climate change in Zimbabwe have resulted in severe droughts as well as floods in low-lying areas and shifts in seasons.
This has led to habitat loss, high mortality of wildlife and livestock and poor calving, kidding and lambing rates.
Veld fires are also a major threat to biodiversity.
In the 2017 fire season, 3,29 percent of total land area was burnt. This translated to a cumulative total of 1 268 534 hectares which were burnt from 2 705 fire incidences.
The country has successfully developed policies and strategies to conserve biodiversity, but implementation of identified actions has been slow due to inadequate financial resources, lack of technical skills, the need to compromise for accelerated economic development in the case of projects of national importance, increased stress on natural resources, unsustainable mining activities, limited livelihood options, lack of environmental awareness, the high dependency of the economy on natural resources and rapid urbanisation.
The biodiversity sector actions and initiatives in Zimbabwe have generally made a positive contribution toward sustainable development. Biodiversity conservation in protected areas and Communal Arears Management Programme for Indigenous Resources (CAMPFIRE) areas has enhanced livelihoods of communities while co-management arrangements have improved the standard of living of communities living next to protected areas.
The sector is encouraging value addition for natural resources and creating job opportunities in the hospitality, arts and crafts, fisheries and timber industries.
Most natural resource management programmes have encouraged the active participation of women by involving them in decision making positions on natural resource management committees and community ownership trusts.
Traditional medicinal plants continue to supply treatment options for poor and vulnerable households and are critical in management of communicable diseases.
There has been an increase in protected area network coverage through proclamation of Ramsar Sites (The Ramsar Convention's mission if for the conservation and wise use of wetlands), expansion of trans-frontier conservation areas and the establishment of the Mid-Zambezi biosphere reserve.
Cleaner production technologies have been adopted and there is increased co-operation in renewable energy technology.
The Convention on Biological Diversity recognises that biological diversity is about more than plants, animals and micro-organisms and their ecosystems, it is about people and our need for food security, medicines, fresh air and water, shelter as well as a clean and healthy environment in which to live. 
It is therefore our responsibility, as a country, to work towards biological diversity conservation for the benefit of present and future generations.