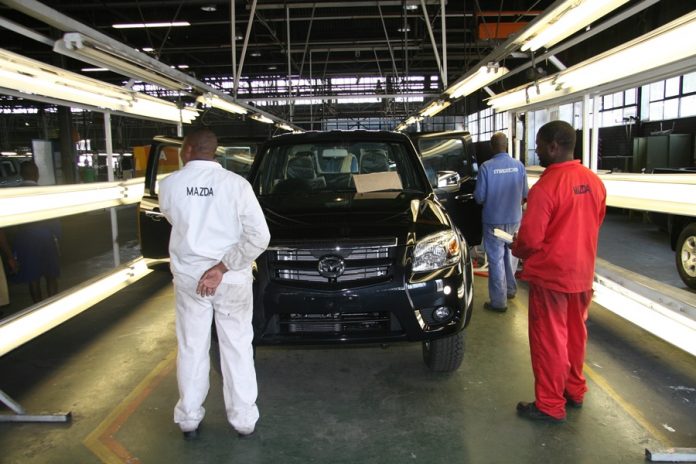 IF anyone came to Zimbabwe before November 15 2017 and asked the question: Where is this country going to? he/she would have been met with the response that he/she was either an enemy of the state bent on destroying the gains of the liberation struggle or that he/she was an agent of the West's much maligned regime change agenda.
Those were appropriate responses, especially in the context of that situation and under those circumstances that we found ourselves in.
Our burden, and indeed the nation's, lay in the firmness of our insistence on clinging to our fight for sovereignty even when we had conquered with flying colours on that front.
Were we supposed to let go of that fight, to preserve it in the new narrative of our history?
We stayed too long in that realm, too fixated in a past that failed dismally to redefine our future.
In the cold and on invidious ground, we found ourselves isolated, devoid of ideas and strategies to lift our country from the miasma of tiny struggling poor nation with nowhere to go and nothing to salvage it from the doldrums.
There are many questions that we asked about our politics and about our situation; questions that the world asked and rightfully demanded a response to but something terrible, a seemingly incurable disease, confronted us.
Key to understanding the above narrative is by taking stock of the present day narrative with particular emphasis on the economic trajectory that the new dispensation is pursuing.
Key questions confront us as a nation.
When we have seized ourselves with the 'Zimbabwe is open for business' mantra, what do we do with it as a nation, as a people, emerging from a historic period of unparalleled economic malaise?
What are we grasping from this narrative?
What are we missing in this issue?
What do we intend to do with the many lessons that are to be learned from this exercise.
George Charamba, the Presidential spokesperson speaks on these issues troubling our nation.
He writes in The Sunday Mail edition of April 8-14 2018.
Let us pay attention to what he has to say to us.
"Our sense of nationalism and liberation cannot remain as it was in 1980 when we became free.
Those distinct and clear-cut demands and magnitudes of the 1980s today coalesce into this overarching notion we call national interest.
Simply put, it means taking decisions and doing things that positively redound to our common, collective good, all the time assuming that we remain a free and sovereign nation.
Time was when the National Question amounted to a call to arms. Then it morphed to consolidating our nation through national unity which we attained in 1987.
Setting aside the massive national social investments of the 1980s and 1990s, the National Question took us back to the struggle for our land.
That, too, got settled, albeit with great acrimony and at huge national cost.
Beyond, or because of, land, we found ourselves back in the national trenches, thanks to the second challenge to our sovereignty by the West.
Still we deepened the National Question by raising the broader issue of resource nationalism. But there were serious setbacks and contradictions which precipitated the November 2017 16-day wonder revolution.
Today, and in the context of the new dispensation, we face a new National Question: Namely, the promotion of business and investment in order to re-jig that same liberation ethos.
With a past in the national liberation struggle, and given his legal grounding, President Mnangagwa is a perfect human/leadership fit for this badly needed transition whose time has come."
The birth of a new economic
trajectory
Fundamental policy pronouncements with far reaching consequences were made by the Government through Finance and Economic Planning Minister Patrick Chinamasa last week.
These policy interventions are remedies to the revival of an economy that had fallen victim to egoistic tendencies widely and crudely misconstrued as defence of national sovereignty and territorial integrity.
Let us never make the mistake of papering over the mistakes of the past by hiding under the successes of the Land Reform and Resettlement Programme or our fight against imperialism.
Those mean nothing when you do not add value to the assets you have given your people.
You can never have a sovereignty to guard in which ever form, jealously or otherwise, when you are not adding any value to it.
It is redundant, insignificant and inane when there is no value attached to it.
This is why the terms of reference to the new economic policy pronouncements by Minister Chinamasa must be embraced by all and sundry.
Creating another Rwanda
For years there were calls for policy clarity and adoption of clearly defined economic policies and strategies.
We are there.
We have paved the way for the adoption of policies that assert our position as a truly sovereign country with a clearly laid out economic vision.
But what do we do with this newly found intervention?
Do we have the right personnel to pursue that trajectory as is being advocated by President Emmerson Dambudzo Mnangagwa?
Efficiency and competence in the mould of the Rwandan Development Board is what will spur this country's economic growth and development.
"During my visit to Rwanda, I was impressed. I met the CEOs of Rwanda and hardly anybody was above 50; very young. I did not know why and President Paul Kagame explained to me. We then agreed that a team be sent here to share with us the experiences. Rwanda is not as gifted as Zimbabwe is in terms of resources and is 15 times smaller than Zimbabwe in size but the manner in which they are organised is a marvel," said President Mnangagwa soon after meeting Rwandan governance expert and the RDB chief executive officer Clare Akamanzi as well as the board's chief operations officer Emmanuel Hategeka on Friday last week.
As we work towards becoming a developed nation, a new Zimbabwe (certainly not in the way the opposition want it to be called), we have to put our heads together and develop the Zimbabwe we want.
It is possible.
Let those with ears listen.