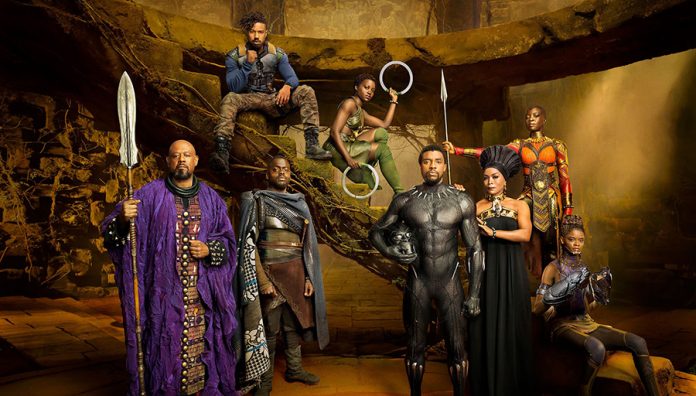 By Farayi Mungoshi
I JUST recently returned to WhatsApp after an absence of almost six months, if not more.
I had forgotten how time-consuming it all was, and still is.
While I find some of these platforms 'anti-social', I must say I found out I was missing out on a lot of things, especially when it came to sharing information on what's hot, what's not and what's going on around the world.
It was only after I saw a number of messages on different group chats on WhatsApp praising Marvel Comics' movie Black Panther that I looked for the movie.
Imagine my surprise when another app message popped up from one of the members of one particular group saying Chadwick Boseman, who plays the role of the black panther, T'Challa, told New York Times that 'Wakanda', which is the fictional/mythical home of the black panther based in Africa, is actually a fictional version of the 15th Century Mutapa Empire.
It was at that moment I realised that this movie deserved to be watched, even more so given the fact that it also features a Zimbabwean, Danai Gurira.
And so it was that on a Monday afternoon on February 19 2018, I found myself having to fork out US$7,50 for a pair of 3D glasses and a ticket at Sterkinekor Eastgate to watch this groundbreaking masterpiece of a movie called Black Panther.
After having learnt that the cast was mostly black people and that it was a film which also celebrates black people, I quickly rushed to find out who the director of the film was.
Given that it is a Marvel Comics movie, I was expecting a white director as in past movies but much to my surprise, I found out that the director was also an African-American young man, Ryan Coogler. Coogler also co-wrote the script with Joe Robert Cole.
Together, Coogler and Cole managed to create a world that I daresay surpasses most of our expectations as the audience.
Wakanda is nothing short of phenomenal; a world where black power is displayed in breathtaking style and outsiders, especially whites, are not welcome.
Wakanda is a mythical, futuristic land in Africa, with highly sophisticated technology unlike any we have ever seen in African-American or rather black movies before.
It has futuristic tall buildings, fast trains and aircraft that look like the usual spaceships we see in other fictional movies such as Star Trek.
The black pride and swag reminiscent of the 1970s Blaxploitation movies is consistent throughout the film while also retaining a cultural consciousness firmly rooted in African cultural values.
Wakanda owes its highly sophisticated technology and advanced architect to an alien metal known as vibranium.
Vibranium is what fuels Wakanda and is used in nearly everything.
It is also vibranium that is processed and given to the king in order to give him superhuman powers.
According to Wikipedia, Cole called the film a historic opportunity to depict a black superhero "…at a time African-Americans are affirming their identities while dealing with vilification and dehumanisation."
He further went on to reveal how the themes of the film were rooted in actual cultures of Africa, noting that all the countries in Africa have "…different histories, mythologies and cultures (so) what we tried to do was hone in on some of the history, some of the cultural influences and then extrapolate out in our technology … We wanted to root it in reality first and then build out from there."
I guess this is what makes Black Panther so different from most of the Marvel Comics movies.
The filmmakers tried to stay true to Africa, researching its diverse cultures and way of living, drawing inspiration from Uganda, Burundi and Rwanda.
The African-American actors even did away with their American accents and tried to sound more African, something which completely stood out when American raised Killmonger comes on the scene with his African-American accent, immediately separating himself from the rest of the Africans therein.
The film stars Chadwick Boseman as the black panther or King T'Challa, Michael B. Jordan as Killmonger, Lupita Nyong'o as Nakia and Danai Gurira as Okoye.
The film opens up with T'Challa's crowning after his father, T'Chaka's death but in order to be crowned King he has to first face any member of royal blood belonging to any one of the five tribes of Wakanda willing to challenge for the throne in a ritual combat which would see the victor crowned king.
T'Challa has to fight M'baku in ritual combat in order to continue being king.
I have seen a lot of action packed Hollywood movies, and believe me, there are a number I dislike simply because they have weak storylines despite the hundreds of millions of dollars spent to make these movies.
For me, it is not so much how the film was shot or the money used in production who acted in it, but rather the story.
If the story is not engaging enough, or too predictable, I often find myself losing interest.
I feared I would feel like this about Black Panther but I must say Coogler and Cole got it spot on, managing to create a powerful African nation and also addressing the issue of the drug-infested African-American neighbourhoods of the US.
The story reveals truths about the hidden history of Africa's majestic empires like that of Mutapa which the world really doesn't know about because they were never really spoken of in a bid to discredit Africa by white supremacists throughout the ages.
A single article is not enough for me to delve deeper into the story of Black Panther or what makes it a-must-see movie, especially for black folk or how, in its first weekend showing at cinemas across the world, it managed to break Box Office records, grossing US$361 million worldwide (US$192 million in America and Canada alone).
It has also set the record for the biggest debut by an African-American director, Ryan Coogler, beating the likes of renowned black directors like John Singleton, Spike Lee and Gary Gray, among others.