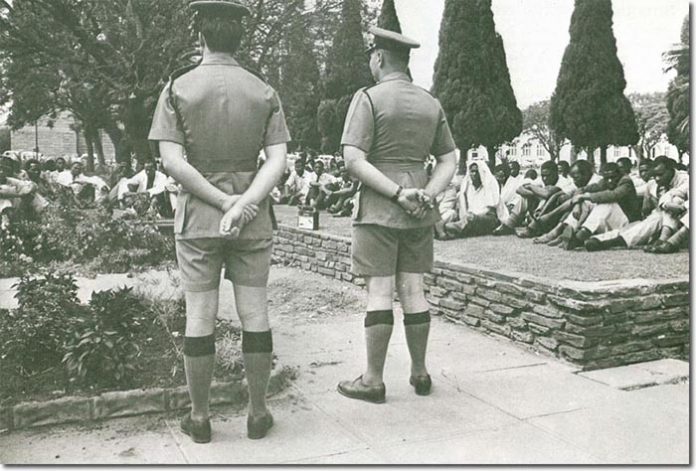 Coming Home
By Olley Tsino Maruma
Published by Gonamombe Press (2007)
ISBN: 978-0-7974-3352-6
RENOWNED author Ayi Kwei Armah wrote: "A mind attacked and conquered is guided easily away from the paths of its own soul."
It was this notion, whites employed as they colonised Africa.
Disconnecting Africans from their history, heritage and culture was the method they used.
With land being the link between Africans and their history, whites had to disconnect blacks from their land.
Forcibly taking land from Africans, whites made themselves the 'owners' of the land.
By so doing, whites thought, Africans would lose the willpower to defend their continent.
This was not the case.
Africans did not allow bondage and exploitation drain the zeal to protect their heritage.
How whites made Africans look down upon themselves during colonisation is an issue tackled in the book Coming Home penned by the late journalist-cum-filmaker-writer, Olley Tsino Maruma.
Coming Home is set during the six months transition period leading up to the independence of Zimbabwe after almost 90 years of British settler-colonial rule.
The story is told by Simon, the main character in the book.
"Any black person who wanted approval, acceptance or protection from system had to accept without question the premises upon which his or humiliation was based," writes Maruma.
"Hungry for white acceptance, many blacks especially the new middle-class were forced to submit to this system's cultural values and to isolate themselves from their people and their roots.
"It was no wonder the few middle-class black children who went to former white schools were wont reject their African culture and to treat it as primitive and backward.
"Many of them were reluctant to learn or to speak their indigenous African languages."
During colonial rule in Zimbabwe, blacks had been reduced to third-class citizens.
Standards of living for blacks were pathetic.
Blacks were excluded from playing key positions in their country.
"Zimbabwe-Rhodesia might have been an African country where the blacks outnumbered the whites by a hundred to one but on television the blacks were almost invisible," writes Maruma.
"Their existence was tolerated, but not their intrusion.
"There was nothing on television to give the blacks a sense of identity.
"With its ingenious indoctrination strategy, the racist Rhodesian colonial system had made sure that the objectives of the country's national ethos, its social, economic and political structures, were to protect, defend and satisfy the needs of the white minority."
Through Simon, the author shows the reader some of the injustices perpetrated by the Smith regime on blacks who had decided to fight back.
"In Zimbabwe-Rhodesia at that time, anyone who jeopardised Ian Smith's regime chances of restoring normal trading relations with the rest of the world was considered an enemy, both of business and of the country," writes Maruma.
"Since my father was a middle-ranking official of Joshua Nkomo's faction of the Patriotic Front, he found himself being labelled an enemy and a troublemaker by his white bosses.
"Because of the high profile of his political activities in Highfield and in his rural home of Mhondoro, my father was clearly considered such an enemy."
Given the situation on the ground, locals organised themselves to topple colonial rule.
Many decided to take up arms and fight and their efforts were not in vain.
The liberation struggle was won.
"After fifteen years of a bloody civil war, Ian Smith and his cohorts had been forced by the heat of battle to grudgingly concede that the days of racial segregation were over," writes Maruma.
The writer highlights how land was a sticking issue that motivated locals to take up arms.
"Lord Carrington and the Zimbabwe-Rhodesian delegation wanted to include a special clause in the constitution protecting the individual's right to own private property, while the Patriotic Front was adamant that the existing system of land tenure in Rhodesia could not be perpetuated after independence," says Maruma.
"They had plans to embark on a massive land redistribution programme under which 170 000 families in the overcrowded Tribal Trust Lands would be resettled on land currently owned by some of the country's 6 000 white commercial farmers."
Blacks did not let whites disconnect them from their heritage.
Today, they are the proud owners of the land.
Coming Home is an interesting read and one wishes more blacks write about their experiences in Rhodesia.