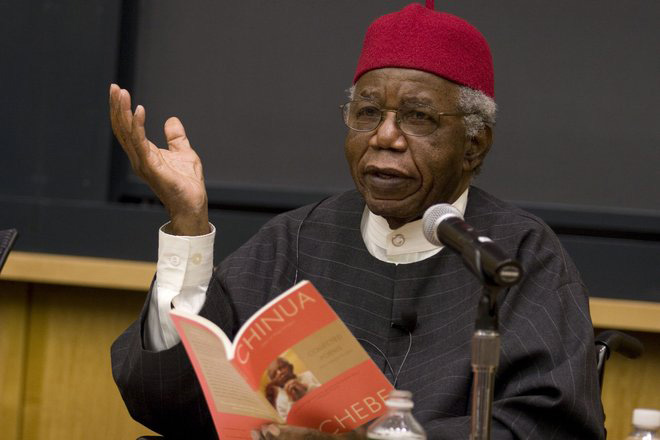 The Education of a British-Protected Child
By Chinua Achebe
Published by Penguin Group (2009)
ISBN 978-0-141-04361-6
VARIOUS writers have written a lot about Africa, its peoples and history.
Of course there are great black writers like Langston Hughes, Booker T. Washington, Frederick Douglas, W.E.B. du Bois and others who have penned stories regarding the experiences of the dark-skinned people. But largely, it is the stories of writers like Martin Meredith and Terence Ranger; white writers, whose stories are regarded as the narration of black people.
The point is, Africa has a story to tell. But it has been told in so many different ways that the blacks cannot locate themselves in these narratives.
The stories are being written by outsiders who, despite claiming to be authorities on black people because of titles after their white names, have no idea what it means to be black.
The late Nigerian genius, the writer Chinua Achebe, is among writers who have contributed significantly to telling the African story as lived and experienced.
Achebe makes no apologies for being African and does not ask for permission to be human and occupy spaces he wishes to be in without a sense of inferiority.
He has written the African story from the blackman's perspective and that has earned him recognition worldwide, he is no parrot and his pen did not seek to please but expressed deeply felt thoughts and ideas.
And this is evident in all his works that include Things Fall Apart, No Longer at Ease, Arrow of God and Man of the People.
The book under review this week, The Education of a British-Protected Child, is a collection of Achebe's essays.
"There are endless variations in that tradition of the 'problem' of education for Africa…The moral: Africa and education do not mix. Or: Africa will revert to type. And what is this type? Something dark and ominous and different. At the centre of all the problems Europe has had in its perception of Africa lies the simple question of African humanity: are they or (are) they not like us?"
Achebe does not beat about the bush in confronting issues affecting Africans.
The Education of a British-Protected Child is a candid book looking at the ways the African has been belittled, battered and made to feel insignificant in human affairs.
The doyen of African writing tackles the issues of civilisation, slavery, colonialism, culture, language and politics, showing how they have been used or contributed in stripping the African of his dignity.
The book is an effort to correct the distortions, to right the tilted portrait of the African.
This is not a work of fiction but a synthesis of the writers' experiences from childhood to adulthood.
Achebe has problems with his story being told from the perspective of the conqueror — the former colonial master.
For this great writer, it is the issue of the 'conqueror's continued pursuit and protection of his interests.
"White racism in Africa then is a matter of politics as well as economics," he writes.
"The story of the black man told by the white man has generally been told to serve political and economic ends."
The Education of a British-Protected Child insists that Africa's fate was decided at the Berlin Conference, in the absence of Africans.
Achebe highlights the pitiful scenario of African heritage and history which finds itself celebrating the Queen more than its forefathers.
"May 24, as every schoolchild knew, was the birthday of Queen Victoria.
It was a major school event and school children from all over the district would march in contingents past the British resident, who stood on a dais wearing a white ceremonial uniform with white gloves, plumed helmet and sword."
Achebe clearly points out that colonialism was essentially a denial of human worth and dignity; its education programme was modelled to produce Western servants. He talks of oppression as a nightmare that destroyed the dignity of Africans.
"The nightmare lasted so long and the distances traversed were so vast that communication was breached between home and Diaspora; even memory lapsed, and the two sides lost each other; they forgot who they were, their proper name.
One side earned the name of slaves and the other of savages.
Oppression renames its victims, brands them as a farmer brands his cattle with a common signature.
It always aims to subvert the individual spirit and the humanity of the victim; and the victim will, more or less, struggle to remove oppression and be free."
Most important about the essays is that they are not an attempt by Achebe to present himself as an all-knowing African but one who, having been 'hammered' by the system, begins to question it.
He admits to growing up admiring and praising the whitemen's efforts in Africa.
But through experience and mind decolonisation, he realises that the story of his kith and kin has been written with a wrong pen; with the intention of destroying the beauty of Africa.
He has no kind words for Joseph Conrad's Heart of Darkness.
"Conrad devised a simple hierarchical order of souls for the characters in Heart of Darkness. At the bottom are the Africans, whom he calls 'rudimentary souls'. Above them are defective Europeans, obsessed with ivory — petty, vicious, morally obtuse — he calls them 'tainted souls' or 'small souls.'
People are wrong when they tell you that Conrad was on the side of the Africans because his story showed great compassion towards them. Africans are not really served by his compassion, whatever it means, they ask for one thing alone — to be seen for what they are: human beings," writes Achebe.
Achebe's collection of essays is an eye-opener and a must-read.