SADC countries are going beyond rhetoric in their support for Zimbabwe as they have begun extending some assistance towards the country's national economic revival effort.
In the past two weeks, Zimbabwe has been locked in a series of meetings as the Bi-National Commissions (BNCs) with Botswana, Mozambique and South Africa, were putting together agreements to steer the countries forward.
This comes at a time when economic sanctions are inhibiting Zimbabwe's access to funding from other lenders as well as from trading with EU and the US.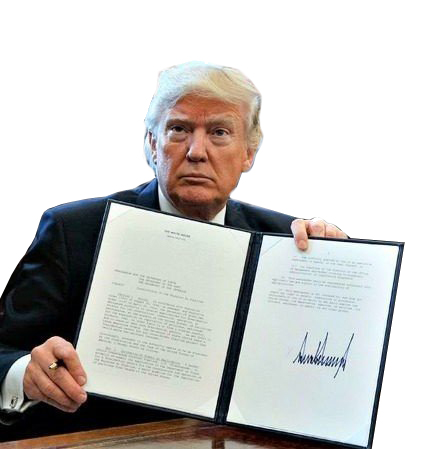 In February, the US renewed its sanctions against Zimbabwe and has dashed the hopes of local business, as well as US-based investors whose deals are being impeded by the illegal sanctions imposed on the country by the US.
In the same month, the EU maintained the sanctions it imposed 19 years ago.
Three top members of Government – Vice-President Constantino Chiwenga, Army Commander Valerio Sibanda and Agriculture Minister Perrence Shiri – remain on the 'inactive' list of the sanctions.
An arms embargo against the Zimbabwe Defence Industries, a company linked to the military, remains in place.
The embargo has been regularly extended and is currently in force until February 20 2020.
The continuation of the US and EU sanctions is a huge setback to the country's re-engagement efforts.
However, SADC countries have been showing elaborate efforts to help Zimbabwe in its national economic revival effort with South Africa and Botswana taking the leading role.
Zimbabwe and Botswana have signed a bilateral agreement worth one billion pula while South Africa has signed 45 agreements cover issues of investment as well as trade, issues that touch on customs, air transport, railways, water and mining, among others.
They also agreed to work together on re-engagement with the international co-operating partners in support of Zimbabwe's economic reform and Debt Arrears Clearance Agenda.
Zimbabwe is saddled with a debt stock of US$16,9 billion, with external debt accounting for approximately
US$7,4 billion.
Out of this, approximately
US$5,6 billion is in arrears, even though the country settled its IMF arrears of US$107,9 million in November 2016.
Zimbabwe owes the World Bank US$1,3 billion, AfDB (US$680 million) and US$308 million to the European Investment Bank.
The commissions are in line with the SADC Regional Integration framework for greater co-operation between member-states.
South Africa is the continent's most industrialised economy and among one of the most developed on the continent.
It accounts for 70 percent of the world production of platinum and is among the leading suppliers of gold, diamonds and coal.
Manufacturing and agriculture are also key sectors.
South African exports to Zimbabwe reach at least US$2 billion annually.
Zimbabwe also remains critical for South African goods that make their way into in-land Africa.
SA is Zimbabwe's largest trading partner, with annual trade between the two countries averaging between US$4 billion and US$5 billion per
annum.
It is the same SA that busted Rhodesia's sanctions.
SA ignored international sanctions and continued to trade with Rhodesia.
The colony enjoyed a tremendous degree of economic success characterised by capital, commercial and industrial expansion, increased agricultural output and even increased rates of employment for the better part of the Rhodesian rebellion.
Taking notes from Botswana on how it has leveraged its diamonds for economic boom, no one doubts the well-intentioned vision of Zimbabwe in calling for maximisation of mineral resources in the region as a catalyst for economic development.
Today, more than 70 percent of Botswana's foreign currency is generated from diamond sales.
With government and De Beers in a 50-50 deal in the mining of diamonds, chances for the conglomerate plundering Botswana's resources are slim as the government is directly involved.
Beneficiation of diamonds has unlocked more value from the precious mineral.
Since 2012, there has been a policy shift in the southern African nation as it now cuts and polishes its diamonds.
In the same year, between 18-20 percent of the diamonds were cut and polished in Botswana where hundreds are employed in the industry.
A thriving Diamond Technology Park near the Sir Seretse Khama International Airport, where 3 200 locals are employed, is keeping jobs within Botswana rather than exporting them.
Still, copper, nickel, beef, textiles and soda ash also contribute to the economy basket in Botswana.
Zimbabwe is one of the world's major producers of coal, gold, chromium, diamonds and platinum.
In fact, Zimbabwe, SA and some parts of the former Soviet Union are sitting on some 95 percent of the world's platinum reserves.
The three, among themselves, hold 94 percent of the world's chromite and account for about 66 percent of that mineral's global production.
The country's economic development can dependent not just on the mining industry but a particular mineral.
Regional economic integration could be facilitated and accelerated by the massive production of management personnel and massive production of minerals.
Zimbabwe is the artery and hub of SADC's road transport network, linking southern Africa with the rest of Africa.
That could lead to massive investment and massive employment, resulting in massive reduction of poverty, ignorance and disease.
The Asian success story holds an additional lesson for Africa.
By fostering regional integration, Asia was able to create regional value chains that have enriched the nations.
Asia has become a key player in global value chains, which today increasingly characterise world trade (close to 30 percent of world trade is undertaken through cross-border value chains, which is also the average for developing Asia).
It is time Zimbabwe looked for African solutions to its problems.
Zimbabwe can learn from Cuba which survived for over half a century under comprehensive sanctions from the most powerful countries in the world.
Cuba has managed to plan its economy and allocate national resources to key sectors using a socialist approach to make sure that everyone benefits.
Unlike capitalism that has created billionaires, Cuba's socialism, introduced by retired President Fidel Castro, has worked well for the Cubans who have managed to survive for more than half a century without US aid.
Unlike Cuba, Zimbabwe has vast mineral resources which can help the southern African country out of its economic quagmire.
It is time for Zimbabweans to understand that no matter what they do or how nice they are, the US will never lift sanctions on Zimbabwe.
Sanctions remain in place against North Korea, Burma, Zimbabwe, Syria, Libya, Somalia, the Congo and other weak and vulnerable states, irrespective of them being 'good'.
The nations have become the default mode of Western diplomacy, the acceptable face of aggression, a casual flick of contempt by the rich against the poor.
The US is refusing to lift economic sanctions on Cuba, even while admitting their failure for half a century to bring down the Castro regime.
Indeed, the effect of sanctions is Cuba's chief tourism appeal.
It is time Zimbabwe shifts its focus and look regional to bust the economic sanctions.