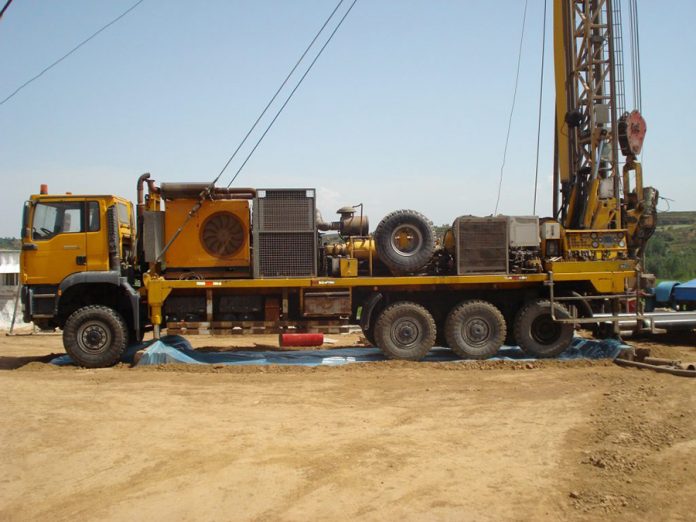 THE Ministry of Environment, Water and Climate commissioned part of the US$3,1 million borehole-drilling equipment meant to drill boreholes across the country this week .
The new borehole drilling rigs and support trucks procured by Government are meant to boost water access for socio-economic development for communities projects under Command Water Harvesting Programme, which is in line with Sustainable Development Goal (SDG) Six.
Zimbabwe National Water Authority (ZINWA) is constitutionally mandated to plan, develop and manage all national water resources on behalf of the country.
The nation, like many other countries, has suffered immensely from the negative effects of climate change which have seen precipitation variability; a change in seasons and adverse weather conditions exacerbating poverty in rural and urban communities.
Stream bank cultivation has worsened unavailability of water due to siltation of rivers and dams.
Many communities have resorted to digging wells, which are not safe, as they try to access water for primary use.
Borehole drilling costs from as low as US$1 500 to US$20 000, which most people cannot afford.
ZINWA has been using old equipment, dating as far back as 1984, which has made its borehole drilling exercises expensive.
This new equipment, which is not only air but also mud drilling rigs, is expected to revolutionise the borehole drilling market.
Two of the support vehicles are currently in the country while five more are expected soon.
"These drilling rigs and related equipment, procured by Government for ZINWA, are part of a fleet that will ensure there will be at least one drilling rig for every province. The rigs are part of the broader efforts by the Government to ensure our communities have improved access to water for primary use as well as to support access to water, sanitation and activities to improve food securities in the broader context of the water-food nexus," Minister Muchinguri-Kashiri said.
"In the just ended 100-day Programme, 78 wet boreholes were drilled country-wide and in the new 100-day rapid results programme which we started on April 11, we will drill an additional 70 new boreholes funded by our Government through the Water Fund.
"Furthermore, the government of the People's Republic of China weighed in with an additional 500 boreholes in the agreements sealed by President Emmerson Mnangagwa during the recent visit to China. These boreholes will be drilled in this first half of the year."
Minister Muchinguri-Kashiri added that, in collaboration with the Ministry of Agriculture, 57 dams will be rehabilitated.
"Under the Government's irrigated 200 hectares/district programme, my Ministry together with the Agriculture Ministry, will rehabilitate 57 dams that were damaged in the previous cyclone-induced floods. We will also repair conveyancing systems as Government makes strides to attain the target of delivering 200 hectares of irrigated land in each district across the country and, where necessary, production boreholes will be drilled. These drilling rigs are capable of drilling up to 300 metres depth, making them well suited to all terrain.
"To date, 157 weirs are under construction in all provinces with the ministry of environment providing cement while ZINWA engineers are assisting communities in the survey and design of the weirs. It is my hope that as we get enlightened and empowered as communities, we will take heed to avoid stream bank cultivation and other land degrading activities that result in siltation which is threatening to reverse the gains made in water harvesting in Zimbabwe."
Complementing these efforts are DFID and UNICEF in conjunction with the Ministry of Environment to implement the second phase of the Rural Wash Programme which will see the rehabilitation of another 1 020 boreholes and the construction of 12 piped water schemes in Mashonaland East, Mashonaland Central and Manicaland Provinces.
In the first phase of the programme, 1 000 new boreholes were drilled and 10 000 dysfunctional boreholes were rehabilitated while 33 piped water schemes were constructed.
The programme covered Masvingo, Matebeleland North and South, Midlands and Mashonaland West provinces.