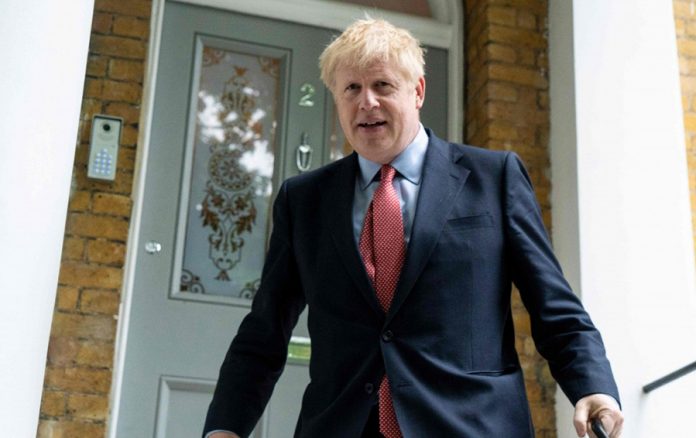 AFTER the election of Boris Johnson as Conservative Party leader and Prime Minister, what does this mean to the immigrants in the UK.
The British public has a negative opinion of immigrants.
But ironically the UK is now run by immigrants occupying the top four offices of government: Prime Minister Boris Johnson is the grandson of Osman Ali Kemal (Turkish); First Minister and Foreign Secretary Dominic Raab is the son of Peter Raab (Czech Jewish); Chancellor of the Exchequer Sajid Javid is the son of Abdul Ghani-Javid (Pakistani); and Home Secretary Priti Patel is the daughter of Sushil Patel (Indian).
It is in this irony that the immigrants in the UK hold on to a hope against hope that their immigrant 'brothers' who now run the UK might make life easier for them.
It's hard to say.
Johnson has been a little of everything during his career.
Over three decades in public life, Johnson has shifted between social liberalism and right-wing provocation.
As London Mayor for two terms, between 2008 and 2016, he spoke of his pro-immigrant beliefs and presented the British capital as a tolerant, multi-cultural melting pot.
Responding in 2015 to untrue claims by Donald Trump that the police had lost control of parts of London to radical Muslim groups, Johnson said: "London is a city where 300 languages are spoken," and spoke of the "…proud history of tolerance and diversity" in the city.
But as Johnson enters the Prime Minister's residence at 10 Downing Street, his views have become much more nationalist and populist; what is in store for the immigrants.
Johnson, in his first Prime Minister's questions, confirmed that he will give amnesty to immigrants who have not committed any crime.
The dilemma of the immigrants is whether any politician can be trusted.
In his campaign speech, he talks about Britishness while on another platform he seems pro- immigrants.
The future of immigrants is not settled.
Net migration to the UK is 1,4 million higher than it would have been if ministers had achieved their pledge to reduce it to under 100 000 a year, according to a new study by centre-right think tank, Onward.
The report, written by two former top advisors to former Prime Minister Theresa May, urged the next Tory leader to adopt a "…more detailed and transparent policy" post-Brexit rather than sticking with the 'failed' 2010 target.
This means Johnson might be forced to adopt the political correctness which will be against the immigrants.
Zimbabweans in the UK are holding their breaths — they are not sure which way it will go.
Not all British citizens like Johnson.
He is described as another Trump in British colours.
It is too early to celebrate yet.
Johnson is an unpredictable politician whose mind is preoccupied with power.
He is planning on how to deal with Brexit and that is more important than to think of immigrants for now.
The new British dispensation brings no change to the expectations of the immigrants in the UK.
For views and comments, email: vazet2000@yahoo.co.uk