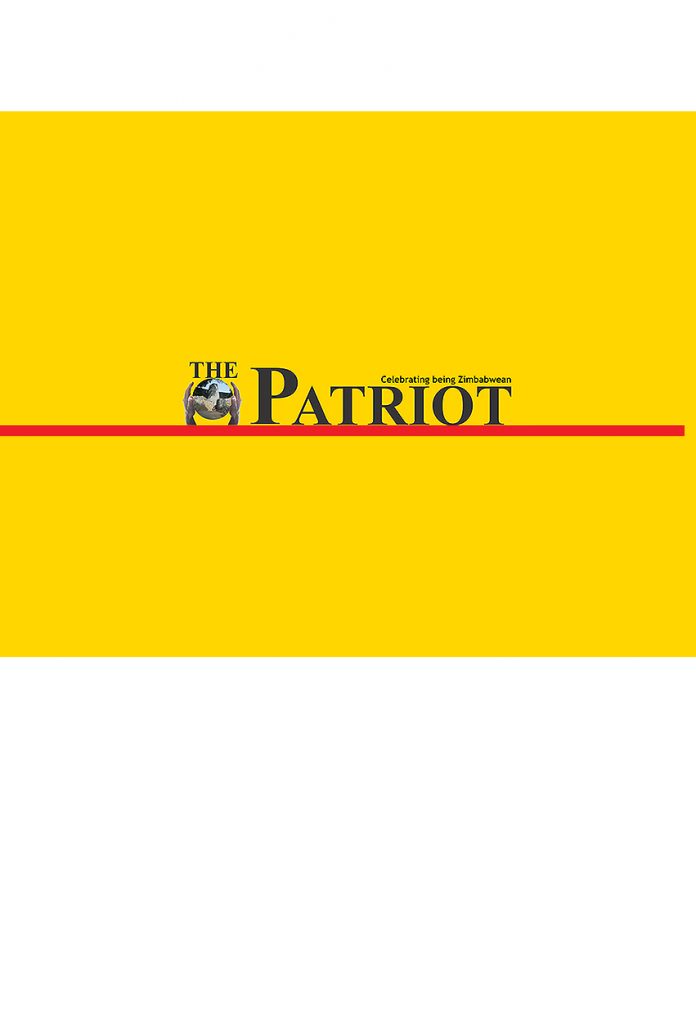 A MAJOR problem with the regime change project is that its gullible proponents are always willing to reward those whom they perceive to be 'brave' enough to challenge, in whatever manner, the Government they want to see deposed.
The gurus of this heinous plot who, invariably, are always from the West, have scant knowledge of what's on the ground apart from what they hear and see in the media.
That is why regime change agents always go for something spectacular, at times to ridiculous levels, to attract media attention.
This, in turn, is hoped to catch the eye of their paymasters.
Recently, we have heard of how some NGOs were planning nationwide violent protests intended to destabilise the Government.
As happened in the past, such demonstrations are inaccurately highlighted by the Western media and some sections of our own.
And as always, Western donors quickly jump to the defence of the demonstrators, paying little attention to the senseless damage that accompanies them. The latest senseless demonstration was organised by the Zimbabwe Congress of Trade Unions.
It is no wonder that at the recent International Labour Organisation (ILO) conference, the US Secretary of State accused the Government of 'harassing' trade union leaders.
All the Government was doing was bringing to account those suspected of fomenting insurrection. We wonder how the US would react if it suspected some people of attempting to cause upheaval within their famed so-called democratic polity?
However, to them, the Zimbabwean Government is always to blame, regardless.
After all, it is a Government-led by a former liberation movement they are determined to get rid off at all costs.
Beneficiaries of funds from these Western architects of the regime change project have become very creative in their plans to draw attention.
We don't have to go far.
In our lead story we carry a story of this publicity seeker in the form of Amalgamated Rural Teachers Union of Zimbabwe (ARTUZ) leader Obert Masaraure. It is suspected that images of his battered figure circulated on social media are a result of self-inflicted bruises designed to make his claim that he was abducted credible.
And this suspiciously stage-managed scene was carefully calculated to coincide with the political dialogue forum between Zimbabwe and the European Union (EU).
This would, so they thought, ensure maximum publicity to a desired audience. No doubt, for the ARTUZ leader, the pain of the self-inflicted wounds, would be adequately compensated for by the subsequent publicity and a possible handsome cash reward.
At least the 'comfort' of the US Embassy was there to offer sanctuary to other ARTUZ members as they plotted anti-Government demonstrations.
This is probably an acknowledgement of the 'bravery' of their leader by the US.
Similar cases of attempts to discredit the Government, through outright lies and stage managed events that induce a sense of shock, are numerous.
They have already been documented.
The acceptance of such incidents, and other falsehoods, without question has seen some of the regime change agents pocket large sums of donor cash for doing nothing.
It was no surprise when, in 2018, USAID suspended funding for some NGOs for alleged misuse of funds.
What remains conspicuous, however, is the luxurious lifestyles enjoyed by some of the leading characters who work for NGOs.
All this is earned from falsehoods and stage-managed events which include fake abductions, neatly packaged for the gullible Western proponents of the regime change project.