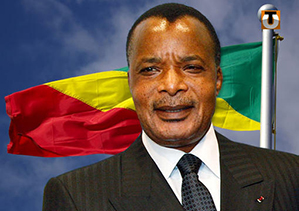 IT is that time of the year again.
Next week all roads lead to the City of Kings, Bulawayo for the 55th edition of the Zimbabwe International Trade Fair (ZITF).
This year's exhibition is running under the theme, 'New Ideas, New Heights'.
There are high expectations among all stakeholders that this year's edition of the ZITF will be a success. It will be officially opened by Congo Brazzaville President, Denis Sassou Nguesso.
Showcase
Besides presenting local companies with an opportunity to exhibit their products and services, the ZITF will provide a platform for local companies to learn more from other international companies particularly the technological advancement.
The expo will feature product groups such as machinery and expertise for infrastructure, manufacturing processes and equipment, innovation, automation and supplies for agro-processing, among others.
The business exhibition runs concurrently with sector-specific expos that include– PakPrint, the packaging and printing industry exhibition, Ultim8 Home, the home improvement expo, Scholastica, the education and careers expo and Asambeni Africa expo.
Countries represented at ZITF this year include, Brazil, China, Congo Brazzaville, Egypt, Indonesia, Iran, Kenya, Malawi, Mozambique, Poland, South Africa, USA, Bangladesh, India and Nigeria.
International Business Conference
For the business community, the international business conference will be the event to attend.
Government's new economic blue print, the Zimbabwe Agenda for Sustainable Socio-Economic Transformation (Zim-ASSET) is expected dominate the conference.
The business conference organised in partnership with the National Economic Consultative Forum will run under the theme, 'Technology and Innovation: A Key Pillar for Zim-ASSET Successful Implementation'.
It will feature local and international speakers.
Zim-ASSET is a five-year economic blueprint development programme that focuses on four pillars, food security and nutrition, social services and poverty reduction, infrastructure and utilities and value addition and beneficiation.
It has a two-pronged approach, the quick fix (2013 to 2015) and the long term thrust to dealing with the woes confronting the economy.
Vice-President Joice Mujuru is expected to deliver a keynote address at the business conference.
VP Mujuru's topic is 'Zim-ASSET setting the tone for the revitalisation of Zimbabwe's Industries'.
Other speakers at the ZITF Conference include Finance and Industry and Commerce Ministers, Patrick Chinamasa and Mike Bimha respectively, Confederation of Zimbabwe Industries president, Charles Msipa, Econet Wireless boss Douglas Mboweni and Bankers' Association of Zimbabwe president George Guvamatanga.
Chinamasa will focus on innovative funding of Zim-ASSET the case of joint ventures, private-public partnerships and special economic zones.
US, Chinese and Indian ambassadors to Zimbabwe are expected to give presentations focusing on Zim-ASSET and small enterprise reforms.
Tourism
The exhibition will run concurrently with Asambeni Africa Expo, which has been rebranded to a business tourism expo to promote the country.
ZITF manager, Bekithemba Ndlovu said 20 buyers have been invited from the Southern African Development Community (SADC) for the Meetings Incentives Conference Exhibitions (Mice) tourism-related exhibitions under A'sambeni.
Mice Tourism educational workshops are aimed at educating and creating awareness to Zimbabwean corporate executives on the role played by tourism associations and non-governmental organisations (NGOs) in profiling Zimbabwe as a meetings and conferencing destination.
The Zimbabwe Tourism Authority (ZTA) and ZITF have since signed a memorandum of understanding that will see the two organisations jointly organise and run the Expo on April 24.
Agriculture
The ZITF's agricultural exhibition, which is organised by the Bulawayo Agricultural Society (BAS), will this year attract more livestock and crop produce as evidenced by books made so far compared to last year.
BAS administrative officer, Mrs Natalie Adlam said in some sections, numbers have tripled compared to last year.
She said at least 32 cattle pedigrees and 80 fat stock from Biano Farm, Khami Prisons and Matopos Research Station would be on display while 75 sheep and goats from Matopos Research Station and Maziwa Farm would also be on exhibition.
The Home Industries section has attracted 793 entries and these would be judged in the open (senior) and junior sections, as well as the rehabilitation schools.
"The pedigree section will be represented by the Afrikander, Nkone, Simmental and Tuli breeds, with a few dairy cattle," Mrs Adlam said.
"This will be the first time in 10 years that Simmental cattle will be exhibited.
"Crops are set to come from Matabeleland North and South.
"The quality of the produce is good, due to the substantial rains."
Meanwhile, cattle auctioneers project a 10 percent increase in cattle sales at this year's auction to be conducted during the exhibition.
Cattle Company (CC) Sales conducts the annual cattle auction which runs concurrently with ZITF.
CC sales director and auctioneer, Richard Wakefield said they were expecting to auction at least 100 head of cattle at $1 055 per beast on April 24.
"At this years' International Trade Fair we are expecting to buy 100 head of cattle at US$1 055 per beast," said Wakefield.
"I expect about 10 percent increase in the numbers from last year."
Last year, 88 head of cattle were auctioned at the same price of US$1 055 each.
According to statistics from the ZITF offices, the annual event and its concurrent expos attracted 51 000 business visitors and 37 000 non-business visitors from across the world last year.
Fun
Children are looking forward to face paints, candy floss, luna parks and horse riding among other things.