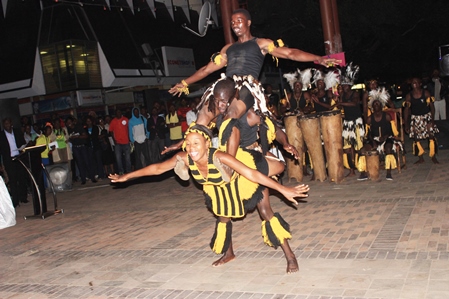 THIS year's Culture Week commemorations that will be launched at Bulawayo's Amphitheatre will seek to instil pride and linkages of cultures, the National Arts Council of Zimbabwe (NACZ) has said.
The commemorations run from 17 -24 May 2014.
Running under the theme, 'Promoting Cultural Diversity and Inclusion', this year's commemorations seek to promote cultural practices and improve understanding and cooperation among people from different cultures.
The theme is in line with key cultural foundations of the new constitution as well as the Government development blueprint, the Zim-ASSET.
The commemorations will emphasise the need for preservation, appreciation and promotion of all arts and cultural initiatives.
The communications officer of NACZ, Cathrine Mthombeni, said that the Culture Week seeks to instil pride in local cultures.
"The week-long programme will be punctuated by diverse activities that depict our varied unhu/ubuntu as well as cultivate in us a sense of belonging hence instilling pride," she said.
Mthombeni said it was critical to celebrate the importance of cultural diversity throughout the country through various cultural and artistic expressions.
Activities will include street marching by artistes and cultural activists, fashion shows, music and dance performances, art and craft exhibition and herbal medicine exhibitions.
Groups such as Mpumelelo Shining Stars, King George VI, and 2013 Jikinya Dance Festival Champions Nyandoro Primary School from Mashonaland Central and Nengoma Battlefields (Midlands), among others are expected to perform at the launch.
Apart from showcasing local culture, the Culture Week will also provide an opportunity for Zimbabweans to appreciate the diversity of arts and cultures of the world.
UNESCO, in 2001, declared May 21, as the World Day of Cultural Diversity for Dialogue and Development.
In commemorating this day, countries are encouraged to celebrate the uniqueness of diverse cultures.
The day is also intended to provide an opportunity to showcase various cultural heritages that need to be preserved for posterity.
And in the country, the NACZ has made the occasion a weeklong event to increase appreciation of local cultures.