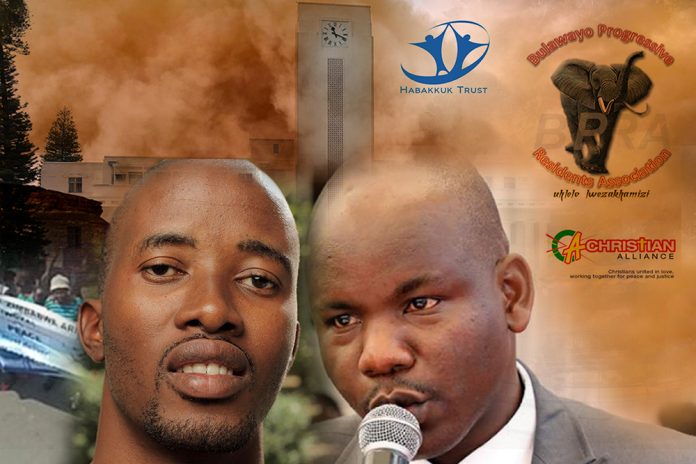 By Patience Murava and Elliot Siamonga
THE Bulawayo Progressive Residents Association (BPRA), a non-governmental organisation (NGO) publicly touted as a residents association, is reportedly mobilising citizens of the country's second largest city to boycott Government development projects, The Patriot can exclusively reveal.
In a departure from its official mandate and in pursuance of 'kuzvidira jecha/ukuthela inhlabathi' philosophy, being propounded by the beleaguered MDC Alliance leader Nelson Chamisa, the association has been holding a series of meetings, mostly in Bulawayo's high density suburbs, psyching up residents to resist Government programmes.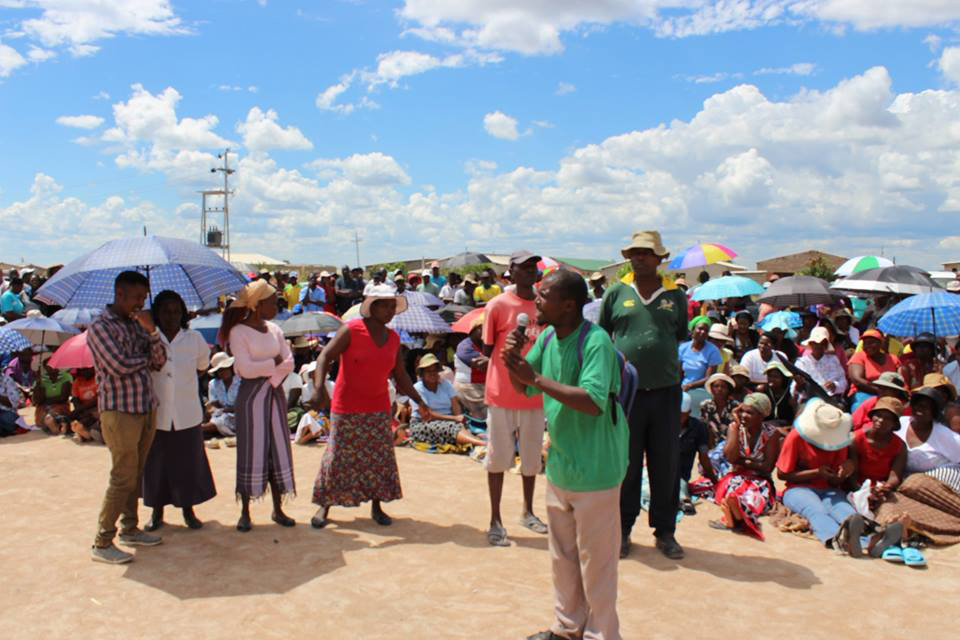 BPRA is mobilising communities to protest, working in cahoots with other NGOs such as Christian Alliance led by Reverend Useni Sibanda, Habbakuk Trust fronted by Dumisani Nkomo (also vice-chairperson of the Zimbabwe Election Support Network) and the Community Guidance Initiative.
Bulawayo has become a hotspot of Western-funded NGOs that seek to remove the constitutionally elected Government of Zimbabwe by pursuing a tribal and marginalisation rhetoric.
And regime change proponents have resorted to using groupings that directly deal with communities, which make the residents association ideal for the 'kudira jecha/ukuthela inhlabathi' philosophy.
Located at office 409 Fidelity Life Centre in Bulawayo, BPRA, spawned out of Radio Dialogue, is a rabid regime change outfit.
The country has always had residents associations created to serve the needs of communities.
However, pseudo-residents associations have cropped up, propped by regime change agents determined to remove the revolutionary ZANU PF party from power.
Members of these associations have been thoroughly schooled in Western ideology to influence communities to rise against the Government.
Ever since the failure of the Western-chosen opposition, the MDC, at the polls, various tools that include so-called residents associations have been recruited to help whip up people into a frenzy that must degenerate into chaos.
In Bulawayo, small groups have, in the past, for a fee, marched in the streets protesting against noble ideas such as the installation of water meters.
And all these efforts have nothing to do with service delivery, but an attempt to put the country under international spotlight — all for the wrong reasons.
Regime change proponents know that with no crisis in the country, there can be no 'international intervention'.
For instance, The Patriot has learnt that BPRA, four weeks ago, held several meetings with residents from most suburbs around Bulawayo, instigating them not to board ZUPCO buses.
Impeccable sources told this publication that the association, through its structures, tried to coerce residents in suburbs such as Magwegwe North, Magwegwe West and Lobengula suburbs to boycott the buses availed to ease transport problems.
"BPRA held a meeting at Jerusalem Church in Magwegwe West at 10am (February 3 2019) urging Bulawayo residents to avoid Government's urban mass public transport system and revert back to kombis," said the source.
"On the same day, in the afternoon another meeting was held at Lobengula Hall, run by the Bulawayo City Council in Lobengula West."
During the meetings, BPRA leaders reportedly voiced their concerns, protesting the introduction of ZUPCO buses.
In an interview with The Patriot, BPRA acting co-ordinator Emmanuel Ndlovu confirmed that on the said days, they were supposed to have elections in those wards but they were a flop because of poor attendance.
"Yes we had scheduled a meeting at both Jerusalem and Lobengula Hall, but these were for structural elections," said Ndlovu.
"But we postponed the meetings as they were poorly attended.
"I think whoever is making those allegations seeks to tarnish the image of the association."
However, most of the buses plying some of the suburbs, especially Magwegwe North and West, have since stopped as residents heeded the call for the boycott from the Association.
However, suburbs like Pumula North and South as well as Cowdray Park still have the buses as residents from these suburbs resisted calls by the Association to shun ZUPCO-run buses.
The Bulawayo City Council (BCC) last month described the re-introduction of ZUPCO buses for urban commuter transport as running against its public transport policy (PTP) adopted in 2011.
Bulawayo's MDC Mayor Solomon Mguni said Government should have engaged the local authority before introducing the buses.
Mthwakazi Republic Party president Mqondisi Moyo, using the tribal card, described the initiative to alleviate transport woes in the city as a ploy by 'outsiders' to make money.
In a statement, Moyo said:
"The real and true people of Bulawayo must refuse to have the prospect of running a transport business by their
children and grandchildren, wiped away to benefit businesses from Mashonaland.
What this government move does, is to fly against the spirit of devolution that the government has tried frantically to suppress," reads part of the statement.
"Bantu bako Bulawayo, let's open our eyes, this programme has come to destroy than to help Bulawayo."
Moyo further said his party will be mobilising citizens to resist the introduction of ZUPCO buses.
"We will soon announce our way forward on our resolve to mobilise the people of Bulawayo to shun and resist these evil buses. It is now or never. Let's all protect Bulawayo for our children. Let's not live for today and forget that there is a tomorrow."
At the behest of Western organisations, local residents' associations have moved from their mandate of speaking for residents to delving into politics.
Speaking at a Citizen Manifesto launch in Harare in August 2017, a BPRA representative said they were now part of the social movements seeking to achieve the dream of a 'new regime' in Zimbabwe.
The make-up of these leaders has made them effective tools of the regime change agenda.
Who is behind BPRA?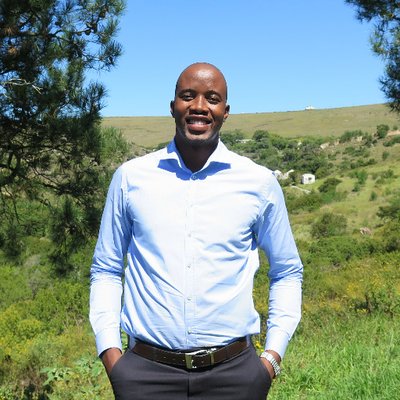 Like many other regime change agents, BPRA's leader, Ndlovu, who is also the acting co-ordinator, is a Mandela Washington Fellow of 2014.
In fact, Ndlovu was among the first group of 30 young Zimbabweans to be trained in regime change tactics in the US.
The Fellowship, launched in 2014, is the flagship programme of the Young African Leaders Initiative (YALI).
These young African 'leaders' are at the forefront of pushing for regime change in Africa, as they have been taught and brainwashed to despise their past and heritage.
YALI was established when the US interests on the continent shifted from opposition political parties to the youths.
The term, 'generation democracy' best describes the targeted group.
Upon returning to their home countries, Fellows continue to build on the 'skills' they would have developed during their time in the US through support from US embassies, four regional leadership centres, the YALI Network and customised programming from USAID, the Department of State and affiliated partners.
"I hope to bring back the American experience of the practice of the democracy of individual participation," said Ndlovu on his YALI profile.
As part of his training to what he is doing now, Ndlovu, who hails from St Joseph, Kezi, was trained in civic leadership for six weeks at the University of Virginia and The College of William and Mary.
Upon his return from the US, Ndlovu was in 2015 dispatched to Nigeria to serve on a short-term global assignment as an Advocacy Intern with Mercy Corps Nigeria.
In 2016, he was nominated for the Junior Chamber International (JCI) Zimbabwe Ten Outstanding Young Persons Award in the category of political, legal and or governmental affairs.
The JCI is an American NGO of young people between 18 and 40 years old.
It's supposed to encourage youths to be responsible citizens and participate in efforts towards social and economic development as well as international co-operation, goodwill and understanding.
The programme was developed by Durwood Howes, president of the US Junior Chamber of Commerce during 1930-1931.
Ndlovu graduated with an Honours degree in Linguistics from the University of Zimbabwe in 2009 before completing a Master's degree in Development Studies from the National University of Science and Technology in Bulawayo four years later.
Formation of BPRA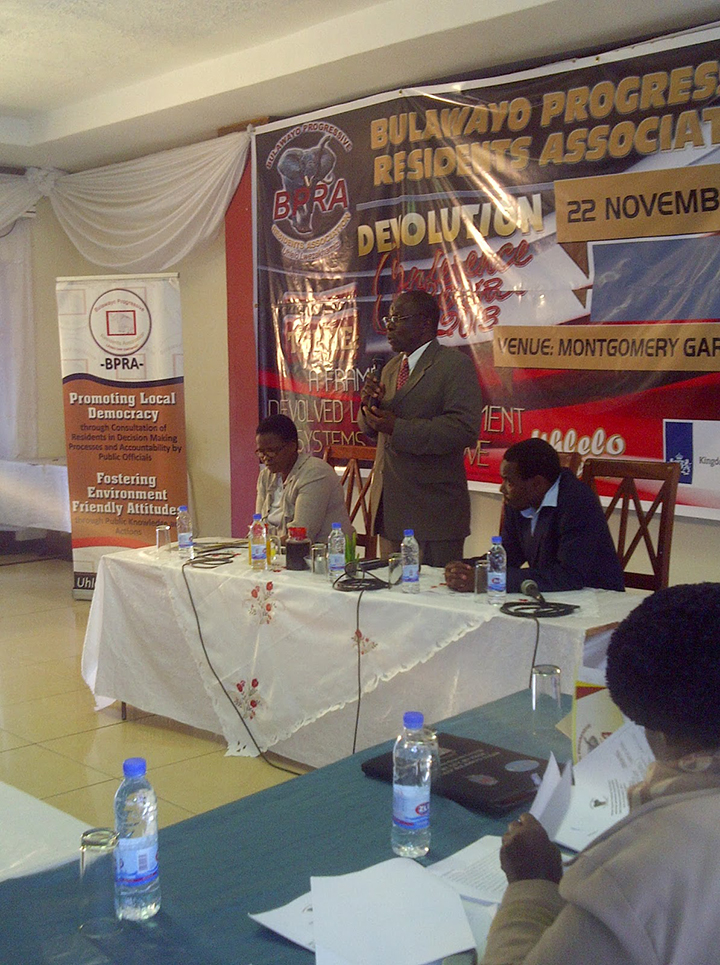 BPRA was formed in 2007 despite there already being the Bulawayo Residents Association (BURA) in the province.
BURA was deemed too timid to carry out the regime change agenda and not ready to unleash violence as it was officially recognised and worked in conjunction with the Ministry of Local Government and Public Works.
Although BPRA states its mission as empowering residents of Bulawayo in issues of local governance and collective decision-making through effective participation and informed research, it has completely departed from its mission of representing the residents of Bulawayo.
Instead, it has formed structures in all the city's 29 wards and has used these structures to facilitate research and dissemination of misinformation to the residents of Bulawayo.
The organisation, through its sponsors, has supported increased dialogue between residents, councillors (all MDC) and MDC-T politicians.
So-called community projects, some in the guise of community gardens, have become forums for gathering to share strategies on how to overthrow the current Government.
Residents are fed anti-Government messages and urged to protest against the implementation of any programmes initiated by Government.
A notable case is when more than 1 000 residents were mobilised to march against a decision to install water meters in Bulawayo.
All the demonstrators were paid US$10 each as 'participation fees'.
Joining the 'residents' in the march were organisations that included Public Policy Research Institute of Zimbabwe, Radio Dialogue, Bulawayo Agenda, National Youth Development Trust, Women's Institute of Leadership Development, Zimbabwe Congress of Trade Unions, the Zimbabwe Coalition on Debt and Development, Ibhetshu LikaZulu, the Zimbabwe Chamber of Informal Economy Enterprises, Victory Siyanqoba, Women of Zimbabwe Arise, Progressive Teachers Union of Zimbabwe, Intsha.com and Christian Legal Society.
During the run-up to 2013 general elections, these same structures were used to mobilise campaign teams for the MDC-T.
They formed structures which worked hand-in-glove with opposition political parties to distribute materials and other literature that called for a 'new' Government.
A distinguishing feature of their campaign is the absence of any policy or programmes to accompany their professed 'new' Government.
As a result of these structures, a group of young opposition politicians entered the political arena under the two MDC formations — political parties equally void of any alternative programmes.
Although some of them won the elections, the remaining groups are working on sponsored projects under the regime change agenda.
During the elections, regime change agenda materials were produced by BPRA's parent organisation Radio Dialogue, a 'non-profit making community radio station' that illegally broadcasted to the community of Bulawayo and its surrounding areas.
BPRA, like many other Western-funded organisations is not without scandal.
In 2005, BPRA was one of the 30 NGOs fingered over alleged misuse of US$87 million from international donors.
In 2017, residents of Ward 13, comprising Iminyela, Mabuthweni and Pelandaba in Bulawayo, were up in arms against BPRA.
The residents accused the association of threatening to evict them from council-owned houses they were renting if they did not acquire membership of the association.
BPRA was reportedly threatening to use its 'connections' to have them evicted from the houses to make way for the organisation's member.
Sadly, thousands of residents continue to be fleeced of their hard-earned cash, unaware of what BPRA is all about.