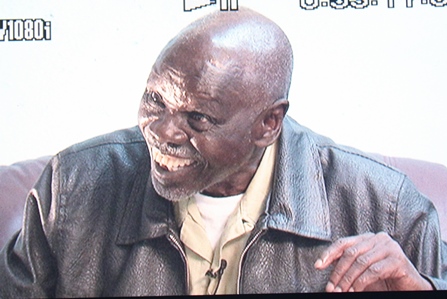 PETER Manyani, whom we all knew as 'Cde Pascal Takawira', was finally buried in Chihota communal land last Wednesday afternoon, more than a week after he died at Parirenyatwa Hospital.
Perhaps he shall be remembered most as someone who was recommended by two provinces, Mashonaland Central and Harare, to be declared a national hero and had both requests turned down.
He was eventually buried in Mashonaland East and that summarised the complexity of the story of his life.
There will be questions that will require to be answered.
I knew Comrade Takawira long before the war because we lived near-by in Chesa in Mt Darwin where our parents had acquired small farms in the beginning of the 60s.
He was much older than me, but he was a teacher at a nearby school and because of that, everybody knew him.
He was a quiet and unassuming man.
The last time I saw him before his dramatic disappearance to join the war in December 1971 was at a 'nhimbe', those occasions where people got together to help their neighbours to plough or weed the fields.
That was when I noticed things were not quite the same any more.
There had been whispers about armed men on the prowl during the nights to fight a war to free the country.
There were three strange men at the nhimbe and someone warned they could be undercover police detectives to investigate the alleged presence of 'freedom fighters' in the neighbourhood.
Another one said the strangers were freedom fighters.
There was relief when we saw Teacher Manyani talking with them.
That was the last time I saw him before his dramatic disappearance a week later. It was dramatic because it was in the news across the world.
There was a shoot-out at a farm not far away and a white man was killed and another, a land development officer called Gerald Hawksworth, kidnapped and taken away into the bush.
The teacher was there during that incident.
It must be recognised that it was the kidnapping of Gerald Hawksworth and the burning down of Altena Farm in Centenary about 50 kilometres to the west in December 1972 that marked the launching of the 1972 ZANLA north-eastern military offensive.
Peter Manyani was not only there, many years later after the war, he told me how terrifying it was to walk the long journey to Mozambique and then Zambia handcuffed to Hawksworth so that he could not run away.
And the numerous battles and encounters that he survived as the Rhodesians went on an all-out offensive to rescue their fellow white man.
He was not only there, many years later after the war, he told me it was during that difficult time that he met Josiah Tungamirai, Mayor Urimbo, Joseph Khumalo, Chemist Ncube and a few other guerrillas who never made it to the end of the war.
This is part of the story of the man who was buried on a desolate anthill at Samuriwo village in Chihota Communal land on Wednesday afternoon after an unprecedented request from two provinces to accord him national hero status was rejected.
I met him several years later at Chimoio in 1977 when he was already promoted into ZANLA's General Staff and he immediately admonished me rather angrily: so you followed here?
And I was not surprised at all because it was exactly the same question I had asked my younger brother, the late ZNA officer, Lt Col Joseph Kanengoni, when I met him at Nyadzonia in 1975: what are you doing here?
It was an instinctive utterance that emanated from a frightening awareness of the dangers and uncertainties that the war was fraught with.
It was a blind admission we could not allow ourselves to all die and leave no one behind either at the family level or neighbourhood level.
And as if to confirm it, Comrade Takawira told me about the fate of several young men from our neighbourhood who had come to fight the war.
"Wilfred Magaya was killed in a battle along the Ruya River," he said emotionlessly, looking away.
"Richard Mberi too; he died in combat somewhere in Dotito."
My heart spun.
These were people I had grown up with and Comrade Takawira knew they were my friends.
It was a devastatingly intimate moment.
Suddenly, we had cast aside the war and became ourselves: two men from adjacent farms in Chesa talking about other people they knew who had died in the war.
And then he raised his eyes and looked at me and I knew instinctively that he wanted to know about his old mother and father and I told him that his father had passed away.
There was silence.
There was no way we could talk about these things in the general context of the war.
There was no way we could talk about the death of Wilfred and Richard in the abstract context of the war; they were part of us.
But the war was always there on all sides, hanging above us ominously.
This is a very personal story of Comrade Takawira.
Comrade Pascal Takawira represented the historic face of ZANLA's formidable offensive from the north east in 1972, a phase of the war that culminated in the final push in 1979 that led to the Lancaster House Conference and independence in 1980.
Unfortunately, most of the people he worked with during that time did not survive to see the birth of a new Zimbabwe.
History is full of heroes that are not sung.
Such as Comrade Takawira getting buried at a desolate anthill at Samuriwo village in Chihota Communal land last Wednesday afternoon after a request by two provinces, Mashonaland Central and Harare, to accord him a national hero status was thrown out.
But when the roll for those who helped to liberate the country is finally called, Comrade Takawira will walk majestically to take his place among the others because he was a hero.