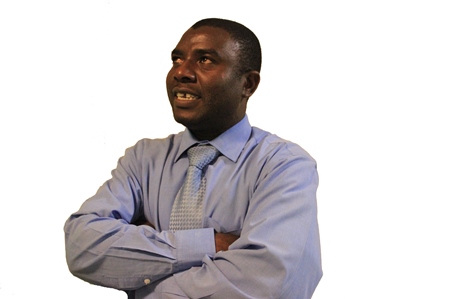 THE country this month joins the rest of the world in commemorating the International Day of Suicide Prevention amid calls for the Government to prioritise mental health in order to curb cases of suicide that are on the increase.
According to the Zimbabwe National Association of Mental Health (ZNAMH) coordinator, Ignatius Murambidzi, Government must regard suicide as a major public health problem.
In an interview with The Patriot, Murambidzi said despite the alarming and high rate of suicide cases, many which are going unreported, little or no attention was being paid to the cases.
"Cases of suicide are on the increase with an average of 20 people dying every month," said Murambidzi.
"Despite these alarming figures suicide is not being treated as a major public health problem."
Murambidzi said cases of suicide were affecting the whole society including the poor and rich, young and old. However, ZNAMH said more men compared to women were committing suicide.
A local non-governmental organisation 'Varume Svinurai/Vukani Madoda' says researches reveal that the suicide rate among men which stood at 53 percent in 2012 rose to 55 percent in 2013.
The organisation attributes the rising suicide rate to stress related with bread winning roles in an unfriendly socio-economic environment and the general expectations by society where men must deliver even when times are hard.
Murambidzi said the country did not have a coordinated multi-sectoral response strategy for suicide and its absence would result in the loss of more lives.
"There is need for a national suicide prevention strategy in which the Government takes a leading role and brings together a multitude of stakeholders," he said. 
Murambidzi emphasised that communities need to be sensitised on suicide as they play a critical role in suicide prevention.
Communities, he said, must provide social support to vulnerable individuals and engage in follow-up care, fight stigma and support those bereaved by suicide.
He reiterated the need to establish suicide crisis intervention centres and services across the country which have toll free lines so that people can access help whenever they need it.
Murambidzi hailed the move by Government to introduce self-HIV test kits, but highlighted the need to consider that possible unintended results could increase the number of suicide cases by individuals who would be ill-prepared for the test, hence the need for Government to put mechanisms such as the toll free counselling.
The 2014, theme of World Suicide Prevention Day is 'Suicide Prevention: One World Connected'.
The theme reflects the fact that connections are important at several levels to combat suicide.
According to the World Health Organisation (WHO) statistics, almost one million people die from suicide every year.
This roughly corresponds to one death in every 40 seconds.
The number of lives lost each year through suicide exceeds the number of deaths due to homicide and war combined.
Suicide is among the three leading causes of death among people aged 15-44 years in some countries, and the second leading cause of death in the 10-24 years age group.
These figures do not include suicide attempts which can be many times more frequent than suicide (10, 20, or more times according to some studies).
Suicide worldwide was estimated to represent 1,3 percent of the total global burden of disease in 2004.
It is linked to various factors with social and economic challenges accounting for the highest number of self inflicted deaths.
Mental disorders (particularly depression and alcohol use disorders) are a major risk factor.
Suicide is complex with psychological, social, biological, cultural and environmental factors involved.
The International Association for Suicide Prevention (IASP) and the WHO recognise World Suicide Prevention Day as an important day in the international calendar.
Efforts to prevent suicide have been celebrated on World Suicide Prevention Day, September 10, each year since 2003.