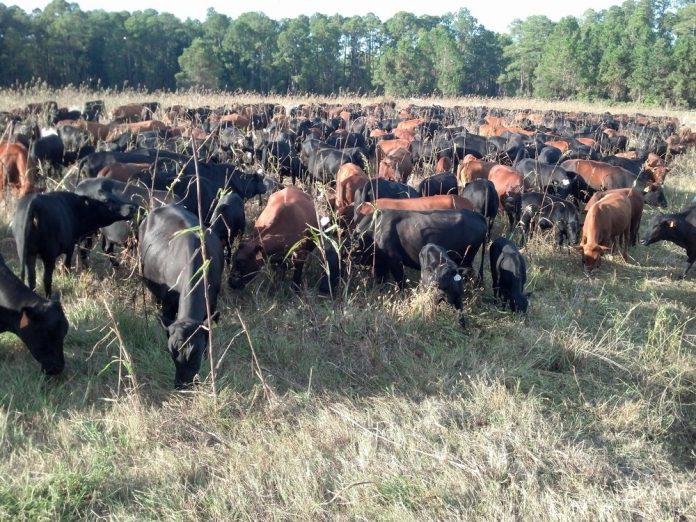 BIT is important to observe that due to their excellent breeding qualities, hardiness, as well as low cost maintenance, indigenous cattle breeds, in particular, the Mashona cattle breed were key to the development of early settler-cattle ranching in Rhodesia.
Since lack of capital ruled out large scale importation of European breeds, indigenous breeds remained in demand among white ranchers long after the establishment of colonialism.
Unlike imported European breeds, despite their small frames, indigenous cattle such as the Mashona, Tuli and Nguni were well-noted for their hardiness, resistance to diseases, prolific breathing and ability to withstand 'the extremes of summer and winter weather, drought and excessive wet seasons'.
Thus, given these qualities, indigenous cattle, undoubtedly, presented early white cattle ranchers with an excellent foundation on which they could slowly up-grade the indigenous cattle by cross-breeding with imported grade and pedigree bulls. Alternatively, they systematically selected the best of indigenous cattle for breeding purposes.
In later years, the Chartered Company was to point out that: "In the early days of ranching in Rhodesia, and even up to 1919, it was economically impossible to stock any large ranching proposition without starting on a foundation of native cows."
A senior animal husbandry officer also acknowledged the contribution of indigenous cattle to the development of Rhodesia's ranching sector when he remarked: "The trek ox came from the tribal areas.
I always say the trek ox was responsible for the opening up of and development of Rhodesia's agriculture.
The old native cow provided the foundation, because she put blood in the foundation, and whatever cattle were brought from South Africa or Scotland, were merely for gradation."
Beginning 1908 onwards, the successful expansion of the beef industry in Rhodesia was largely sustained by the Chartered Company administration's own policy of 'white agriculture'. Through this policy, the company administration offered generous incentives which managed to attract a number of big ranching companies and cattle experts from as far afield as Texas into the country.
Outlined in the Chartered Company's handbook for prospective settlers was the colony's generous land settlement policy: "…while 15 000 acres is taken as the minimum area suitable for ranching, opportunities exist for the establishment of large ranching concerns, involving 50 000 acres and upwards, for those possessed of the necessary means."
Willoughby's Consolidated, Amalgamated Properties of Rhodesia Ltd; London Rhodesia Mining and Land Company or (LONRHO); as well as the British South Africa Company (BSAC) were among the initial large companies to establish ranching activities in Rhodesia by the start of the First World War in 1914.
Willoughby's Consolidated, founded in 1894, named after one of the leading BSAC pioneers, John Willoughby, had planned from the beginning to establish cattle ranching business to supply beef to both the domestic and export markets.
These original plans were to turn Willoughby's Consolidated into a pioneer in the colony's infant beef industry.
From the 1890s onwards, the company wasted no time in establishing a 350 000-acre ranch at Umvuma (Mvuma), later known as the Central Estates.
The foundation stock on this ranch was made up of indigenous cattle bought or seized from Africans residing in the vicinity of the ranch.
By 1908, its predominantly Afrikander and Mashona cattle herd, which was crossed with imported Hereford and Lincoln breeds, had increased to a herd of 3 200.
Likewise, by virtue of the Royal Charter, the BSAC was automatically the largest individual land-holding company in Rhodesia which, from around 1908 onwards, took a lead in setting up its own ranching empire by investing heavily in cattle ranching with a view to fully stock its huge Rhodesdale Ranch, along with four other ranches by 1920.
By 1912, its Rhodesdale Ranch alone covered some 100 000 acres which, by 1914, carried over 19 000 head of cattle.
At that time, the Company's two other large ranches, the 100 000-acre Tokwe Ranch and the gigantic 3 590 000 acre Nuanetsi Ranch carried an estimated
4 914 and 4 524 head of cattle, respectively.
Nuanetsi Ranch was one of the world's largest surveyed ranching properties; it covered in extent 'more or less the size of (present day) Lebanon'.
The London and Rhodesia Mining and Land Company, which was originally founded purely as a mining concern, also joined other struggling mining companies in developing its land assets by consolidating its ranching business in the years between1910 and 1914.
On its four big ranches, which included the Transsau-Clare Estate, Glass Block, Lochard and Wiltshire Estates, LONHRO ran a herd of indigenous cattle alongside herds of imported Sussex and Hereford beef cattle.
At the same time, its other subsidiary company, the Mining Ranching Cotton and Tobacco Lands of Rhodesia (Ltd), which owned approximately 1 462 898 acres of ranching land, also ran a herd of approximately 2 000 cattle.
Apart from these properties, LONHRO also owned the Causton Block Ranch and the Mayo Ranching Company on which several thousand head of cattle were kept.
Among the largest ranching companies to invest in the country was Liebig's Extract of Meat Company (LEMCO) which, around 1909, wasted no time in expressing interest in acquiring 'large tracts of land for ranching purposes in connection with its business'.
Aware of, and pleased by, Liebigs' international reputation as the world's pioneering company in the history and chemistry of meat extraction and canning, the BSAC quickly came to an understanding with Liebig's representatives.
In February 1911, an agreement was signed under which Liebigs' undertook to acquire 1 200 000 acres of ranching land at 1/- (one shilling or 10c) per acre.
Under this agreement, half the land acquired by Liebigs was to be stocked with cattle in under five years of beginning operations.
In return, the BSAC promised: "…to do everything in its power to secure favourable railway rates and to make available a further 10 000 acres should Liebig's build a factory inside the five-year period.''
Once the deal had been sealed, Liebig's was given carte blanche of selecting well-watered and best ranching land in the Tuli district situated in the south of the country.
Having exploited its privilege to the full, Liebigs established its headquarters at Mazunga, from where it proceeded to energetically develop its land holdings by investing about £50 000 annually, until the outbreak of the First World War in 1912.
The increased importation of cattle after 1908, the formation of the Land Bank in1912 and the country's success in reducing cattle mortality from disease through dipping led to a rapid increase in the national herd.
Between 1909 and 1913, about 33 000 cattle, which included pedigree bulls, were imported from Northern Rhodesia, Nyasaland and South Africa for purposes of re-stocking or replacing herds lost due to the epidemics of the late 1890s and early 1900s in Southern Rhodesia.
As a result, the number of white-owned cattle increased sharply from around
39 000 in 1907 to 341 878 in 1914.
The Land Bank, which gave credit to 'persons of European descent only', enabled an increasing number of white settlers to obtain loans of up to £2 000 on very easy terms for the purposes of purchasing land, fencing materials, agricultural equipment and foundation stock.
On the other hand, the promulgation of the Compulsory Dipping Ordinance in 1914, and later, the Cattle Cleansing Acts of 1918 and 1927, respectively, helped to reduce, significantly, cattle mortality from tick-borne diseases in the country.
To encourage the construction of dip tanks, the Rhodesian Government made available grants of up to £50 to white ranchers with a view to enabling them to meet half the costs of constructing a single dip tank.
The Rhodesian Government also allowed white ranchers to exploit existing compulsory dipping regulations by letting them recover the costs of constructing dip tanks through extracting dipping fees from their African 'tenants'.
Dr Tony Monda holds a PhD in Art Theory and Philosophy and a DBA (Doctorate in Business Administration) and Post-Colonial Heritage Studies. He is a writer, lecturer, musician, art critic, practicing artist and corporate image consultant. He is also a specialist post-colonial scholar, Zimbabwean socio-economic analyst and researcher. For views and comments, email: tonym.MONDA@gmail.com