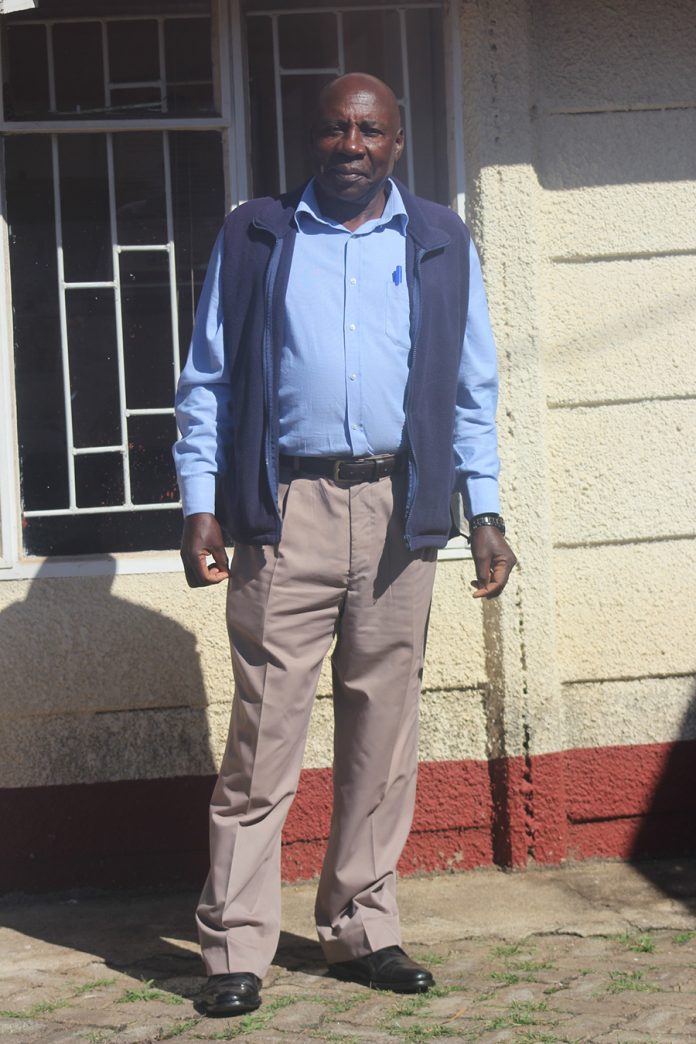 CDE Chapungu Chehondo was a guerilla famously known for operating alone and carrying out daring operations.
Initially, Cde Chapungu belonged to a unit made up of comrades Dust Fog, Jimmy Chidhoma, Satan, Gidiza Mutunhu Washata, Muroi, Sangoidema, Mudondo and Munetsi who operated in Mberengwa.
Before he was killed at Chegato Mission in 1976, he had become the stuff of legends, a thorn in the Rhodesian backside.
June 25 1975 marked a new era in ZANLA's operations in the Gaza war province which stretched from Chiredzi to Beitbrigde bordering South Africa, the then Rhodesia's main trading partner following Ian Smith's unilateral declaration of independence of November 11 1965, and Mozambique where ZANLA Forces had established their bases.
Rhodesians intensified their operations in the province to protect the then Salisbury-Beitbrigde road and minerals such as emeralds, chrome, platinum, asbestos and gold whose large deposits are found in Mberengwa, Shurugwi and Zvishavane.
The area also had sugarcane plantations and cattle ranches in Chiredzi.
In July 1976, Cde Chapungu was among the ZANLA combatants who 'opened' this area which the Rhodesians had all along regarded a no-go-area for the 'terrorists'.
Cde Charles Mukudu, alias Dust Fog, operated with Cde Chapungu in Gaza Sector 2, an area between Tugwi and Mwenezi Rivers.
The first act of the comrades in the area was political orientation of the masses.
Cde Chapungu, who had a good educational background and was a modest fellow, led in this exercise.
"Ours was guerilla warfare hence we could not fight it without the support of the masses we were liberating," said Cde Dust.
"The first move at the war front was to convince the masses that our war was a war of the people and that if we worked together, we would regain our stolen freedom from the British imperialists. Cde Chapungu was good at this; his popularity with the masses and students after defecting from us bears testimony," said Cde Dust.
"Our section, led by Cde Gidiza Mutunhu Washata comprised Cdes Jimmy Chidhoma, Muroi, Sangodema, Jimmy Chidhoma, Munetsi including Chapungu Chehondo who Rhodesians in Mberengwa a hard time.
"We first attacked a convoy of Rhodesian military escorting trucks which were carrying chrome from Nyala. It was a perfect ambush, everything went according to plan. It was nine in the morning when the convoy entered our killing bag.
"Cde Washata fired the best shot and we all followed suit with our AK 47 killing machines.
"Cde Chapungu, well trained on the bazooka, blew up four trucks with his RPG 2 and we all escaped without casualties as we never gave them the chance to return fire"
Cde Dust went on to say that they attacked these convoys more than three times and all the attacks were successful as they caused damage while escaping without casualties.
"Although it was a collective effort, we owed these victories to Cde Chapungu's RPG 2 bazooka which caused serious damage," said Cde Dust.
However, at some stage, Cde Chapungu, according to Cde Mukudu, felt that the pace at which they were moving in engaging the enemy was slow.
That is when Cde Chapungu decided to operate as a lone ranger. Cde Dust said, according to martial law, that was an offence since it would jeopardise the operations of the others and it was also suicidal in that he would eventually run short of ammunition.
"The first step after a guerilla goes rogue is changing the the place where we stored our ammunitions and alert the masses.
"We then engaged some senior war collaborators who included one Moyo, a teacher, to talk some sense into Cde Chapungu and have him rejoin the unit but he refused. Our main worry was that he would be captured by the enemy because he had gained popularity within the masses within a short space of time because of his successful attacks on the enemy by himself.
"He started attacking council offices, libraries and shops and he would give the money to the masses. At one time he attacked a Bata delivery van and gave the shoes to the masses and sent some to us.
"But when Cde Chapungu began getting into the schools, we knew his days were numbered. He was popular among boarding students at Munene and Chegato Mission schools and Rhodesians had intensified searches for him," said Cde Dust.
He became the most wanted guerilla in Mberengwa.
Cde Chapungu was eventually ambushed at Chegato Mission after about two months of operating as a lone ranger.
According to Cde Dust, although Cde Chapungu violated the martial law, his acts of bravery sent a message to Rhodesians that ZANLA forces meant business.
"Cde Chapungu's operations worked to our advantage. It assured the masses that although Rhodesian forces had an air force and seemingly superior weapons, it could be easily defeated if the masses worked with the guerillas," said Cde Dust Fog.