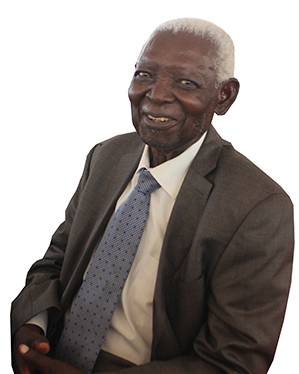 CEPHAS George Msipa (07-07-1931 to 17-10-2016) stands out among his peers as one who never shied from telling his story.
Whereas many prevaricate, biding time for the right opportunity to tell all without upsetting anyone, Cde Msipa knew we live on borrowed time.
He lived each day of his life as if it were the last.
His 50 years of struggle attest to that.
And most importantly, he told his story as candidly as circumstances would allow.
I am yet to go through his memoirs; In Pursuit of Freedom and Justice: A Memoir (2015).
But the reviews I have read make me believe this is a welcome addition to the still thin body of struggle for independence literature by liberation stalwarts.
He has shared his story on a platform that has been dominated by Rhodesian voices, but has also been occasionally used by liberation struggle participants who include Maurice Nyagumbo, Ndabaningi Sithole, Simon Muzenda, Josiah Tungamirai, Joshua Nkomo, Fay Chung, Edgar Tekere, Dzinashe Machingura, Wilbert Sadomba, Felix Muchemwa and Agrippa Mutambara.
Fifty years from now, Cde Msipa's memoirs and the contributions of a few of his colleagues may be all we will have on the history of our liberation struggle.
We have been pathetic at documenting these stories.
In 2008, Cde Msipa had also given an oral history interview that was later published in The SADC Hashim Mbita Project: Southern African Liberation Struggles.
In the interview, two identities stand out clearly; Cde Msipa the peacemaker and Cde Msipa the student of history.
Of course, he was also an ordinary person with usual human interests and weaknesses.
In his formative years we see Cde Msipa and his love of soccer at Springbox FC where he nurtured the talent of late Dynamos legend, Richard Chiminya.
Cde Msipa also shared with posterity how, as a bachelor and unlicensed driver, he took to 'Gomo' hospital in his new car to show off to the girls and had later to be rescued by his 'muzukuru', President Robert Mugabe.
In the late 1950s, he also supported a white independent candidate against fellow blacks.
Cde Msipa admits to receiving and spurning approaches from the Rhodesian regime to become an informer.
That and subsequent attempts with George Kahari and Michael Mawema, to rope in Kamuzu Banda into our struggle story, is testimony that can only come from a brave man indeed.
In the 2008 interview, Cde Msipa chronicles his career in education, as headmaster and RATA president, and gradual growth into ZAPU ideology.
Cde Msipa was also very principled.
When ZANU broke away from ZAPU in 1963, Cde Msipa disagreed with his friends like President Robert Mugabe and the late Eddison Zvobgo on principle, but continued to value their comradeship.
He also reflected with regret on the subsequent violence between ZAPU and ZANU in the 1960s that gave the Rhodesians good excuse to consign nationalists to restriction centres.
Cde Msipa the peacemaker was not just an accident.
In the 1970s, he helped rope in Bishop Abel Muzorewa into the ANC campaign against the Pearce Commission.
In the run-up to the Lancaster House talks, he received representation from the Smith regime on Nkomo's stance on the land issue.
Soon after the 1980 elections, he played a leading role in counselling Joshua Nkomo to understand and accept the election 'defeat'.
When he left his Ministerial job in the 1980s because of the ZAPU/ZANU conflict, he continued to serve on parastatal boards with distinction.
He also became the conduit/emissary for the Canaan Banana-initiated Unity Accord talks.
Lastly, in the interview, Cde Msipa offers a very powerful old lesson on history; history always repeats itself, but we never learn from it.
While Cde Msipa understood the role of an opposition in modern democracies, he also appreciated African realities; opposition will always be infiltrated by the West and carry the enemy tag.
He desired, but was skeptical of genuine African opposition.
Cde Msipa also drew interesting links between the 1960s ZAPU/ZANU violence and the post-independence disturbances in the 1980s; both were struggles for unity!
Agree or disagree with the man, we at least salute Cde CG for so candidly sharing his stories while he was still alive.
His story, our story, is now etched in the annals of Zimbabwean history for posterity.