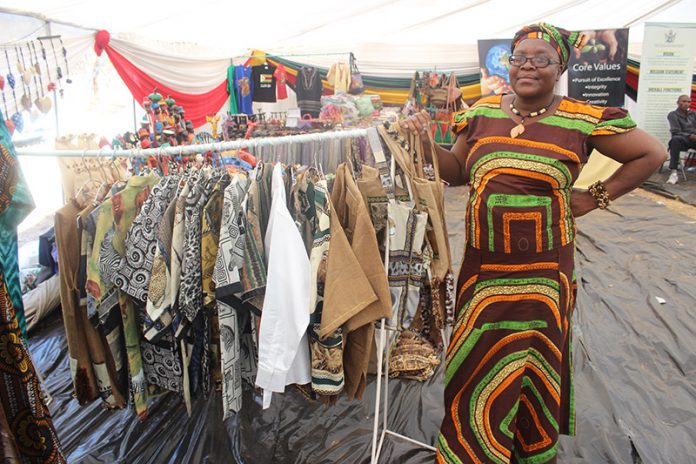 IT is well documented in history texts that economic progress has been significantly advanced by pragmatic people who are entrepreneurial and innovative, able to exploit opportunities and willing to take risks.
While there has been a raging debate on the similarities and differences of pull and push factors to venture into entrepreneurship between men and women, various studies have shown that women basically venture into entrepreneurship for the same reasons as men.
According to a 2013 World Bank Report, women entrepreneurs are an engine for growth essential for a competitive and efficient market, key ingredients for poverty reduction and a quintessential tool for growth, especially in developing countries.
Entrepreneurial women in Zimbabwe are basically affected by social factors that include conflicting gender roles coupled with the presence or absence of children and a husband, weak networking ability, cultural stereotypes that result in lack of social acceptability, limited access to information and an absence of role models.
To take appropriate measures for these problems, knowing the factors hindering women entrepreneurship is a precondition for finding solutions since a problem well stated is a problem half solved.
Background to women in
entrepreneurship
It is noteworthy to set the record straight from the beginning that social factors hindering women entrepreneurship are not peculiar to Zimbabwe but also among Third World countries and the developed world respectively.
In summing up the social factors hindering women empowerment in Ethiopia, renowned researchers Amha and Admassie (2008) outlined that:
"More than half of all women entrepreneurs in Ethiopia often face gender related challenges to establishing new businesses as well as operating or expanding existing businesses.
Women are disadvantaged due to culture, religion and tradition. For instance, many women face difficulty in raising credit finance from banks as well as borrowing via informal networking." (p.34)
It is therefore a fact that women entrepreneurs, in their endeavour to grow their private enterprises, start from a disadvantaged platform since there are gender specified roles that are predetermined by their cultural dispositions.
Women often face problems in establishing and heading enterprises where societal attitudes are influenced by the dominant culture, which in most cases looks down upon the role of women not only in general but more specifically in influential positions of leadership.
Despite the existence of this cocktail of social factors, most women entrepreneurs have a strong desire to make a social contribution and to help others which has been identified as a key factor contributing to their path to entrepreneurship.
The social factors that have been singled out to have the greatest impact, according to research, will be discussed briefly.
Weak social networks
The study of entrepreneurship has increasingly reflected the general agreement that entrepreneurs and new companies must engage in networks to survive. (Indarti and Langenberg, 2005)
A study conducted by the International Labour Organisation (ILO) in 2008 in Ethiopia focusing on Tanzania and Zambia identified that women entrepreneurs do not have the same access to networks as men.
The study noted that social networks have an impact on the likelihood of successful entrepreneurial endeavour.
Many of the problems women face appear to relate to women's relative lack of exposure to the world of business.
It has been noted that women's business networks are poorly developed as social assets yet effective networking can provide significant advantages for women entrepreneurs by helping to provide a competitive edge in business. (Miller et al, 2007)
Lack of access to information
Closely linked to the aspect of networking is the availability of business information which is similarly important for initiating a new enterprise.
A study in India carried out by Singh and Krishna (1994) pointed out that eagerness in information seeking is one of the major entrepreneurial characteristics that women entrepreneurs lack.
While access to new information is indispensable for the initiation, survival and growth of firms, women entrepreneurs have been found to be lagging behind in this regard.
One way of overcoming this above-mentioned challenge is the introduction of community-based women support networks which are availed with resources that can assist women to support their enterprises.
For instance, a news article published by The Patriot on January 9 – 15 2015 titled 'Community banks transform lives in Kwekwe' heralds endeavours of women entrepreneurs in the Midlands Province who had set up 10 community banks that were established to increase interaction between women in sharing ideas on poverty alleviation and income generating projects.
As part of that project, the women would share contacts that related to their varied sectors and they sought to canvass support from menfolk in accessing information relating to the market, business systems and global trends which would help them to improve their operations.