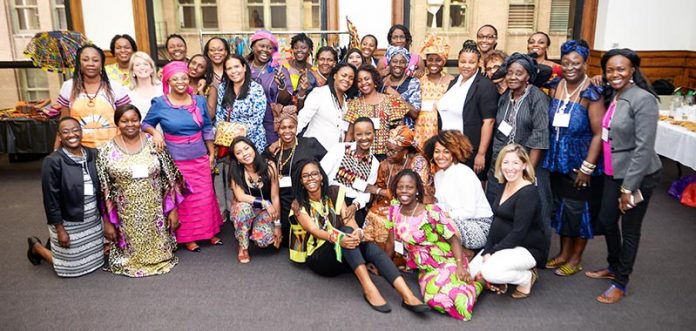 THE last two instalments of this series focused on some of the challenges that dog women-led entrepreneurial firms.
A number of research articles that chronicled the hurdles women face on their entrepreneurial journeys were reviewed, and many wrongly recreated the idea that women were secondary to men, and that women-run businesses would, at best, be complementary to what their male counter-parts achieve.
Negative portral of role models
One of the criticisms leveled against women entrepreneurs is the unavailability of role models and, at the worst, their role models are portrayed in bad light.
There seems to be an absence of women entrepreneurs who are role models to upcoming businesswomen.
Wherever they exist, they seem to have been tainted in either their professional conduct or in their own social standing.
According to a study carried out in Ethiopia focusing on the portrayal of women entrepreneurs in the media, the report concluded that:
"It is clear that no amount of good policies and laws are capable of changing societal attitudes and beliefs unless they are gradually inculcated in the educational and communication media of that society… In general, successful women entrepreneurs are not receiving the kind of public attention, recognition and media focus which is increasingly being observed in the industrialised and emerging developing countries" (Zewde and Associates, 2002, p. 11).
Taking the argument closer home, most successful women entrepreneurs are not role models to the rest of women folk, mostly because they hog the limelight for the wrong reasons.
For instance, an article published by one of the weeklies on March 4 2010 which ran under the headline 'Trouble multiplies for Jane Mutasa' had no kind words for the 'controversial' businesswoman who cut her teeth in business in the textile industry in the 1990s.
Despite Mutasa's entrepreneurial skills, she has often been found on the wrong side of the law, setting a bad example to fellow women entrepreneurs.
Such conduct has negatively affected the way women-run organisations are perceived by society, and while there could have been more women inspired to join entrepreneurship, women with limited exposure to excelling role models tend to shun entrepreneurship because of the negative tags mostly given coverage in the media.
One way of overcoming the challenge of shortage of role models is by establishing publications that exclusively focus on excelling women entrepreneurs, an initiative which can be supported by Government policy if it is well crafted.
Excelling women entrepreneurs also have an onerous task of spearheading positive reportage on their operations, which will serve to inspire other women to join in and enjoy the fruits of empowerment.
Apart from this, women entrepreneurs ought to expend their efforts to growing their businesses by not limiting themselves to traditional industries, but creating new industries and new markets for which credit would be given to them.
The same way personal computers are attributed to Bill Gates and facebook is associated with Mark Zuckerberg, it is in the interest of women entrepreneurs to come up with unique business ideas that will shape the course of history, a move which will make the world recognise the role women play in entrepreneurship.
General assistance to women-owned enterprises
There are generally three approaches proposed by Minniti and Arenius (2003) who posited that assistance to women can generally be delivered through policy level, industry level and enterprise level approaches.
The idea behind this argument is that a policy level approach would encompass cultivation of a business environment that supports women's entrepreneurial activity by improving Government policy, for instance, by promoting transparency, equitable rights and equal access to factors required for business development.
The downfall of this approach is that policy measures take considerable time to reflect benefits to women entrepreneurship.
Moreover, in many countries, poor legal enforcement precludes women entrepreneurs from realising the benefits of policies designed to help them.
An industry-wide or cluster-wide approach, on the other hand, can provide women enterprises with a valuable service, especially in sectors with a large proportion of women (for example textile, handicrafts and food processing).
These programmes help the target business compete more effectively by encouraging changes in business processes, fostering business associations and networks and linking the businesses more directly to a formal economy value chain.
Yet these broad-scale efforts often have little or no impact on companies' bottom-lines.
Although they may tie women entrepreneurs more systematically to the formal economy, the women often remain at very low levels of the value chain.
The third and perhaps most frequently used approach to supporting women-owned enterprises focuses on providing assistance directly to companies.
These activities offer access to key factors such as accessing information, markets, training, mentoring, business networks and support for surmounting social barriers.
These programmes need to be particularly sensitive to the individual businesswoman's goals and preferences, which may differ from those of men.
For example, one study revealed that women entrepreneurs are more likely to want to limit the size of their businesses than men. (Minniti and Arenius, 2003)
Conclusion
Women entrepreneurs face a plethora of social factors which hinder their operations which include weak networks, limited access to information, cultural prejudices, conflicting gender roles compounded by work and home responsibilities and lack of role models.
These social factors contribute to the challenges women face in establishing and running successful enterprises.
Despite the presence of these aggravating social factors, there is a cocktail of solutions which can be adopted to mitigate the challenges women face in business.
These include setting up community banks for women, setting up women support networks, establishing publications that report positively on progress made by women, canvassing support from menfolk in rallying behind women entrepreneurs' projects, among others.
It should be categorically stated that women, given the necessary support, will soon become the employer of choice as they have made inroads in the world of business much to the surprise of the world.