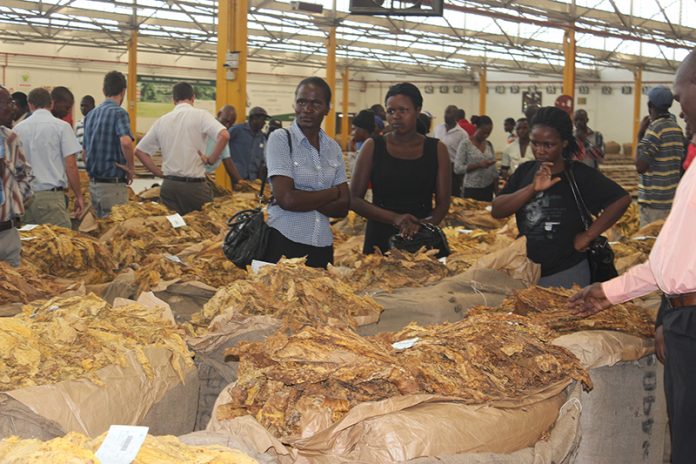 LAST week's installment gave a brief description of the challenges women entrepreneurs face in businesses based on academic researches carried out in African countries, Zimbabwe included.
Most academics have come up with a litany of challenges dogging women entrepreneurs which include weak social networks as well as lack of access to information. This week we tackle further challenges.
Conflicting gender roles
While women are playing a more significant role in entrepreneurship, business success depends on the support the family members extend to women in business.
Family members' interests are a determinant factor in the realisation of women folk's business aspirations.
Research has shown that family life has a dramatic impact on the progress of female executives with young children. (McGowan et al, 2012)
When a woman is married in the Shona culture, she becomes the custodian of the homestead, while the husband is expected to be the prime breadwinner.
However, with the convergence of economies and cultures, while feminists have stepped up efforts to intensify the fight for gender equality which is not a lost cause, the demands that traditionally used to rest on the woman have largely remained unchanged.
Fasci and Valdez (1998) posit that multiple demands on women's time reduce the time they can devote to establishing, growing and formalising their businesses.
Having primary responsibility for children, home and older dependent family members, few women can devote all their time and energies to their businesses (Starcher, 1996).
Stoner et al (1990) found that the work/home conflict, the tension caused by the dual responsibility of managing a business and maintaining a family to be the main stumbling block for female business owners.
Their access to the essential abilities, skills and experiences for business is also adversely affected by various constraints on their mobility, often due to their dual (household) and triple (community) roles and responsibilities (Ayadurai, 1987).
McGowan et al (2012) postulate that women's businesses were at a commercial disadvantage due to pressures on women to combine family responsibilities with an entrepreneurial career.
Failure to achieve an appropriate balance created high levels of stress and held back economic growth of the enterprises.
Cultural Factors
Cultural constraints have been identified as a factor inhibiting the efficient conduct of business by women.
In Africa, cultural values entail that the man or husband becomes the breadwinner.
A woman exhibiting her entrepreneurial prowess is presumed to be wanting to take over the leadership role of a husband.
A study by Barwa (2003) on women entrepreneurs in Vietnam showed that women face additional handicaps due to the prevailing social and cultural gender-based inequalities and biases.
Although women have made significant strides towards sexual equality in areas such as education and the workplace, their position as the family mainstay in terms of parenting and homemaking remains relatively unchanged (McGowan et al, 2012).
While most women feel their male counterparts would rather have them taking up roles in the home rather than in the business world, most male counterparts have warmed up to the idea of their spouses generating revenue for the up-keep of the family.
In most patriarchal societies, the men will support the woman's initiative if she is pocketing small sums of money, but will feel relatively threatened when the woman starts raking in more significant amounts than the husband would be bringing to the table.
This is because financial independence is closely linked to control, and a financially independent woman would be relatively difficult to control, according to patriarchs.
These challenges are compounded by the fact that women find it especially difficult to separate their work schedule with their private lives and some sectors are not confined to regular operating hours where innocent business conduct can be viewed as violation of privacy by a spouse.
Maybe that explains why the largest number of successful entrepreneurial women are either single, widowed or have no children, which means it is easier for them to concentrate on growing their businesses.
Morris et al (2006) conclude that culturally imposed attitudes regarding gender remain barriers to women achieving higher financial rewards and statuses in the business world.
The attitudes of 'officials', male business owners and even family members towards women entrepreneurs seems to carry an overall tone of grudging indifference at best, to hostile disapproval at worst.
Despite the social challenges that entrepreneurial women face in the conduct of their business, there are always classic examples of women who have overcome these barriers and managed to establish their businesses in the presence of factors debilitating their business growth.
One such woman who took the bull by the horns is Rudo Boka who managed to perpetuate her father's legacy by overcoming the cultural barriers and dominating in a traditionally male-dominated industry.
The cut-throat competition in the tobacco marketing industry which was previously the playing ground of Anglo-Saxon transnational company British American Tobacco was thwarted by Boka when she took over the reins of Boka Auction Floors at the turn of the new millennium.
Even in the agriculture sector where participation by women is mainly at the communal level, Boka along with a new breed of enterprising women such Monica Chinamasa and Emily Mumbengegwi are now dominating in the tobacco industry.
Despite being fingered in a Sunday Mail story titled 'Tobacco board in the dock… Chinamasa, Mumbengegwi get US$1m from contractor' published on April 5 2015, the duo have shown their mettle as enterprising women who have defied the traditional odds of leaving large-scale farming to the family head by dealing with contractors on an equal footing — a feat previously left to men.
This change in business culture seems to have attracted women in previously male-dominated industries and the promotion of this new way of doing things would go a long way in alleviating the plight of women entrepreneurs the world over.