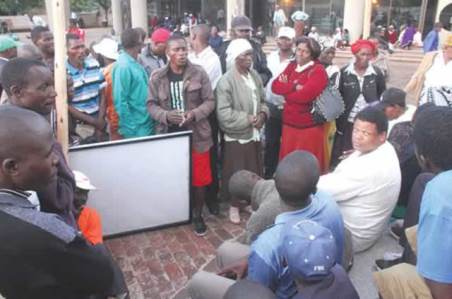 EDITOR – IT is a public secret that ZANU PF is a people's party that has always been committed to upgrading and serving the interest of the masses since the liberation struggle.
However, the behaviour of LASCH Investment and its partners including some officials of the ZANU PF Youth League when they connived to cheat farmers is unacceptable.
The company took advantage of people's trust and faith in the revolutionary party to lure many innocent farmers to pay an average US$413 after they had given them fake promises that they would be given loans for agricultural inputs.
The rain season has already commenced with the planting period passing away for most crops, but nothing has materialised from the LASCH promises.
Instead the top management who took the money and abused it are now playing hide and seek with farmers.
This is not the culture of ZANU PF.
Is this not giving a false interpretation on ZANU PF programmes?
I feel that LASCH is being led by detractors who want to see the failure of the Land Reform Programme while fulfilling their selfish interests.
I saw on television some farmers who have been left in a desperate situation with nowhere to go after they took the little money they had for start-ups anticipating that they were going to get inputs.
The fraudsters from LASCH Investment and their counterparts in ZANU PF including Absolom Sikhosana and Tapiwa Zengeya must be held accountable.
They must be brought to book and face their fate.
What they did is unacceptable.
Taneta Nembava
Banket