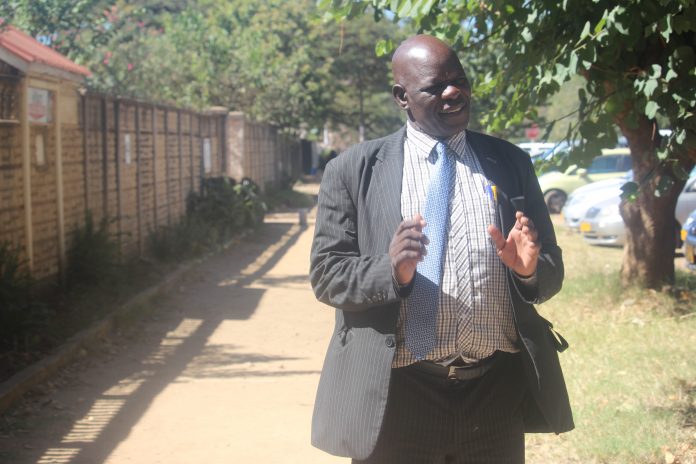 AS the liberation war intensified in the late 1970s, with the ZANLA and ZIPRA forces gaining an upper hand over the infamous Rhodesian forces, Rhodies became desperate to the extent of engaging in chemical and biological warfare.
Food and clothes, among other items, were laced with poison, resulting in the gruesome deaths of many comrades during the war.
Below are accounts of freedom fighters who experienced and witnessed the effects of chemical and biological warfare.
Cde Charles Mukudu, aka Cde Dust Fog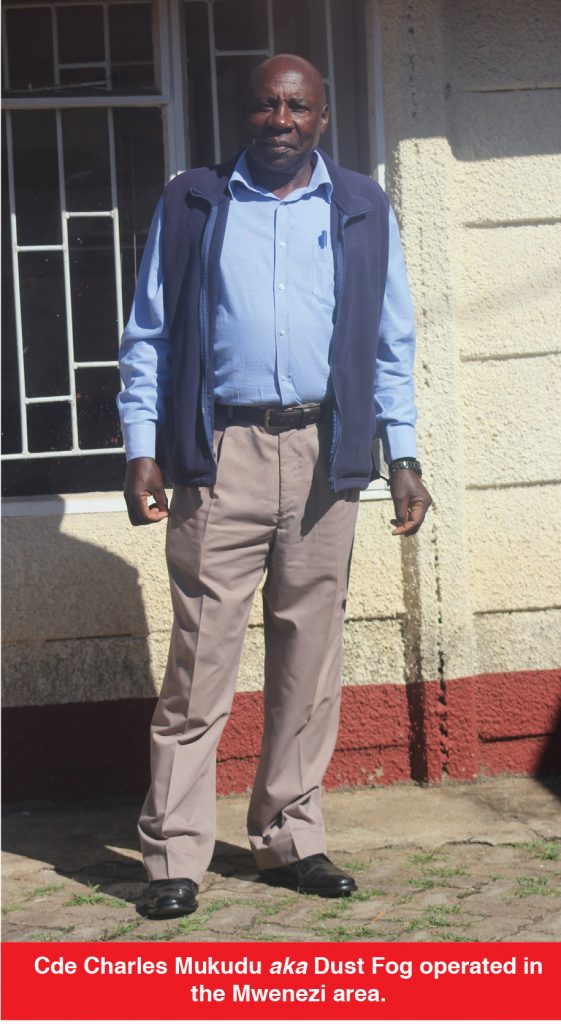 We first experienced the use of dangerous chemicals by Rhodesians in Gonarezhou Game Park on our way to the front from Mozambique in 1976.
The enemy poisoned water sources because they knew vanamukoma relied on them.
We then introduced a new system of inspecting the water as we would check for living organisms first before drinking it and it actually worked.
At the front, we would ask anyone who brought food to the base to first taste it, lest we got poisoned.
Out of desperation, the enemy started lacing clothes with poison.
I lost three comrades whom I worked with due to clothes and shoes poisoning in Gaza Detachment 2.
The enemy used informers to poison clothes, mainly jeans which we were given by business people.
These jeans were called 'masatani' (most probably on account of the resistance and durability of the material).
I vividly remember losing three combatants at the front.
We had received clothes and shoes from a local businessman, and after wearing them, three of our combatants started sweating and frothing at the mouths.
They eventually died.
After the death of these comrades, we recruited local collaborators and gave them basic military training before giving them the guns of our late comrades.
After a few days, they all fell sick because of the poison which was on the strap belts of their killing machines.
Others who later fell sick were taken to Mozambique for treatment
Our intelligence department in Mozambique managed to unearth the use of dangerous chemicals by Rhodies in the late 1970s.
A directive came from the commanders in the rear that the enemy was now using lethal chemicals in order to wipe us out.
We were told to thoroughly wash clothes before wearing them.
We also instructed collaborators who brought us clothes to first wear them because some collaborators turned out to be Rhodesian informers.
I must say we managed to counter this operation of chemical and biological warfare by Rhodesians through our intelligence department.
Cde Saul Nzuma, aka Cde Rex Hondo
After surviving death by a whisker at Chimoio on November 23 1977, I assisted medical officers to carry injured comrades and refugees to safety where they received medical assistance before being transferred to Chimoio Hospital.
I was a victim of chemical and biological warfare after I ate tinned beef.
We discovered that, after bombing Chimoio, the enemy went to our logistical base Dhafu and left poisoned tinned food.
Many comrades and refugees died after consuming the poisoned food which was left scattered around by the enemy.
I remember, after eating the tinned beef, I began to feel weak and started sweating.
I rushed to the medical officer who gave me milk and after drinking it, I vomited.
That is how I survived and I will never forget that incident.
Cde Obert Nyuke, akaCde Potiphar Gonzo
I witnessed the death of my friend Cde Chenjerai Mabhunu during the liberation struggle.
We had received clothes from our collaborators and distributed them among ourselves.
The following morning, Cde Chenjerai Mabhunu started vomiting.
He constantly said he was dizzy and weak.
We tried to give him some medication but it was too late.
He died.
We only realised the clothes he was wearing were poisoned after Cde Mapipi started sweating and vomiting when he wore the shoes Cde Chenjerai Mabhunu wore after he had died.
Cde Mapipi was later taken to Mozambique for treatment.
After that incident, we resorted to thoroughly washing new clothes before we wore them and it worked.
Cde Everisto Liberty Founder Pfumvuti
On August 8 1976, a ZANLA sell-out, Morrison Nyathi, sold out to the enemy and Rhodesians attacked Nyadzonia, killing thousands of innocent refugees and ZANLA recruits.
It was on ZANU Day and many recruits were waiting to go for military training to Tanzania.
After the gruesome massacre, the enemy poisoned water sources around the camp and the kitchen area.
Naturally, because of the gunpowder, survivors were thirsty.
Many survivors were crying for water and most of them crawled to the kitchen and some water sources around the camp.
Little did they know the water was poisoned and we ended up losing many comrades after drinking poisoned water.
They died painful deaths.
The late Martin Mwale-Kamtande, aka
Cde Chenjerai Muhondo (as quoted in his memoir)
Prisoners of war and political detainees were also victims of chemical and biological warfare.
I was at Khami prison and that is where I was poisoned by the enemy.
There was only one kind of medicine which was locally known as habachi.
It was black in colour, very bitter and given to anyone who complained of any sort of illness.
After taking habachi, we realised most people, myself included, later suffered chronic illnesses such as diabetes, hypertension, heart problems and cancers, among others.
That is just how evil Rhodesians were.
They wanted to annihilate Zimbabweans who were fighting for their God-given land, and its sad that to date, there are many Zimbabweans who are still suffering from various illnesses as a result of Rhodesia's chemical and biological warfare programme.
God forbid!