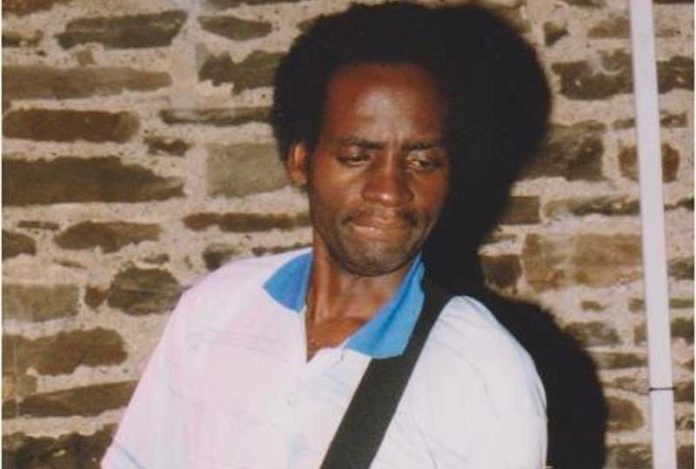 By Fidelis Manyange
RODRICK 'BAMBO' CHEMUDARA, the former Tembo Brothers bass guitarist, is one of the most talented instrumentalist the country has ever produced.
Even 'King of Sungura' and prolific bass guitarist Alick Macheso admits that Chemudara is one of the country's leading bassists.
The now UK-based musician has nine albums to his name.
While Chibadura's sons have failed to revive their late father's music, Chemudara has consistently delivered that Tembo Brothers touch in his music.
Listening to albums such as Makomborero, Chengeto, Musavarairwe, Ndatadza Kumedza, Vimbikai, $Power, Reminder, Kunyanya and Focus, one would think that Chibadura is alive.
Chemudara, who is now working as folklift operator in London, continues to churn out sungura music in the Diaspora with the help of his wife, the jiti queen, Ruth Tiribhoyi.
Just to show the depth of his skills, the artiste did all the insturments on his latest album, Focus, including the drums.
With the late Chibadura, Chemudara played bass guitar and backing vocals on the albums Vengai Zvenyu, Mutumwa, Kukura Kurerwa, Zuva Guru and the last album Nguva Yakaoma which Chibadura recorded when he was ill.
After Chibadura's death in 1999, Chemudara took over the Tembo Brothers and fronted it up to 2008 when he formed his band, The Afro Kings.
Many people cannot differentiate the musician's voice from that of Chibadura.
One music expert, Nyamutatanga Makombe, had to apologise on YouTube after he had uploaded Chemudara's song, 'Machinja Moyo Sei' and attributed it to Chibadura and Tembo Brothers.
Chemudara, the Afro Kings frontman, started his music career when he was 12 years in Domboshava where he was born.
Born Rodrick Chemdala, Chemudara, like Macheso, used to play a homemade guitar fashioned out of cooking oil tins and twine in the early 1980s.
He was the best banjo player in the community as people would gather around him to listen to his tunes.
Eventually he started playing copyright songs from the legendary John 'Chibadura' Nyamukokoko, Thomas Mapfumo and rhumba giants Zaiko Langa Langa, Pepe Kale and Kanda Bongoman.
Little did he know that one day he would become one of Mr Chitungwiza's most valuable instrumentalist.
Together with Charles Bakapitani, Temba Chivhanga, Kennedy Chapambali, Jeremiah Mukondo and Pfumai Tapera, Rodrick Chemudara formed a band called Dombo Stars which was contracted to play at Dombo Night Club in Domboshava.
It was at Dombo Night Club that Chibadura discovered Chemudara in 1994.
He was so attracted by his guitar-playing antics that during a break, he took him aside and sweet-talked him into joining the Tembo Brothers.
That was the end of Dombo Stars as Chemudara had found greener pastures in Chibadura's band.
The talented bassist fitted into the Tembo Brothers family where he worked with the likes of Sinoia Whiteman, popularly known in the music industry as 'Manyowa'.
Chimudara left Zimbabwe for the UK in 2014 to join his wife Ruth Tiribhoyi.
Together they core produced the current album, Focus which is less than a month old.
The six-track album which features songs such as 'Sona Muromo', 'Usaonde' and 'Ndirangarireyi'(Focus), among others is a well-composed album which touches on social issues.
The talented artiste has not lost his touch both on vocals and instruments.
Chemudara vows to continue carrying Chibadura's legacy through his music.
Like Shepherd Chinyani, Chemudara was involved in many prominent musicians' projects.
Artistes who include Somandla Ndebele, Gift Amuli, DJ Phutty, Moses Rwizi, Allan Chimbetu on his album Simukai and a lot more are beneficiaries of Chemudara's skills.
He is comfortable with all types of music from sungura, mbaqanga, kanindo to kwaito.
He hopes to one day return home after acquiring state-of-the-art instruments and PA system, to churn out more sungura hits.
Prominent musician and veteran broadcaster Dingimuzi Phuti or DJ Phutty, who was helped on bass guitar by the talented Chemudara on his album Masengawuku hailed the artiste for not discriminating when it came to helping fellow and upcoming musicians.
"He does not look down on any musician, big or small; he will offer you help on your project. And he delivers his best irrespective of the level of the musician," said Phuti.