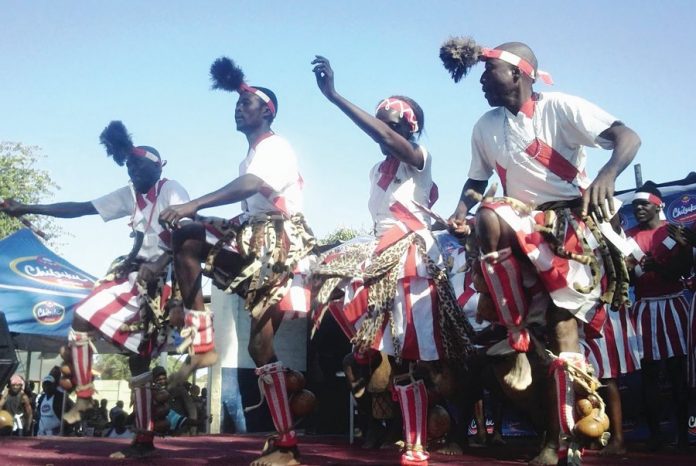 "DANCING in Africa developed as an essential functional part of life. Every important event – birth, death, harvest and marriage – is commemorated by dance," writes Kariamu Welsh Asante, describing the importance of dance in an African society.
It is against this background that the annual dance festival that celebrates Zimbabwean culture, Chibuku Neshamwari Traditional Dance, continues to make an impact.
Set to commence this weekend in Mashonaland East, this year's edition of the festival will see the national finals being held for the first time in Manicaland at Mutare Showgrounds.
This year, the festival celebrates 55 years of appreciating a tradition that not only unites people but brings the entertainment aspect that makes African traditions unique.
According to the itinerary released by the organisers of the festival, the 2018 edition will see competitions running in the 10 provinces before the nationals to be held in August. The festival has become an annual national event with traditional groups showcasing style, finesse through song and dance.
Various groups will compete at provincial level before being selected for the finals which will pit 10 groups, each representing a province in the country.
It is on such a platform that groups not only compete but showcase different dances that symbolise traditions of the various communities in the country.
Since 2015, the organisers of Chibuku Neshamwari Traditional Dance festival have been holding the national finals in Bulawayo. Without doubt, the festival is one of the competitions that has significantly contributed towards keeping alive the country's intangible heritage.
Unique dances displayed at the festival showcase how various symbolic gestures, masks, costumes and body painting communicate and celebrate being African.
Through various dances that are showcased at Chibuku Neshamwari, one is able to grasp and enjoy the country's highly diversified culture.
Zimbabwe National Traditional Dance Association (ZNTDA) president Kennedy Kachuruka is on record emphasising that the dances showcased at Chibuku Neshamwari are a crucial component of society and help preserve our culture.
"Each dance symbolises a certain cultural practice perpetuated by the performance of the dance," said Kachuruka.
The festival has helped preserve African traditions that were once rubbished by the colonial masters and which the West sought to destroy.
Chibuku Neshamwari Dance Festival continues to celebrate traditional dances that were once labelled as demonic practices.
Some of the dances displayed highlight ways of courtship, others celebrate good harvests while yet others depict how hunts and battles were conducted.
Collaborated with music that emanates from traditional instruments that include drums, mbira and rattles, among others, the dance festival remains popular across the country. Since its inception, groups that perform in Chibuku Neshamwari have also highlighted that different types of dance can evolve with some now spiced up with modern styles as depicted in dressing and rhythm.
The festival also shows that dance is a fundamental element of human behaviour.
Originally passed on from one generation to the next, many traditional dances that are showcased at Chibuku Neshamwari continue to evolve as society changes but the ethos and essence behind the dances has remained the same.
In an interview with Patriot Arts, Professor Fred Zindi said there is a connection in music, dance and tradition.
"Someone attending a course in dance, uses music for his lessons," said Prof Zindi.
"Africans have always loved music.
"The use of drums to send messages to others as well as to celebrate important events was a well-known practice throughout Africa.
"This practice is still prevalent to this day in rural Africa.
"When a chief wants to communicate with his subjects, his messengers will send a drum-beat message which signals to the subjects that the chief wants to meet them."
Some of the dances featured in the Chibuku Neshamwari Festival include dinhe, mbende, likuba, Malawian nyau, Zambian nyau, chimtali, tangi and muchongoyo, among others.
Chibuku Neshamwari dance festival is co-ordinated by Delta Beverages and the National Arts Council of Zimbabwe (NACZ).