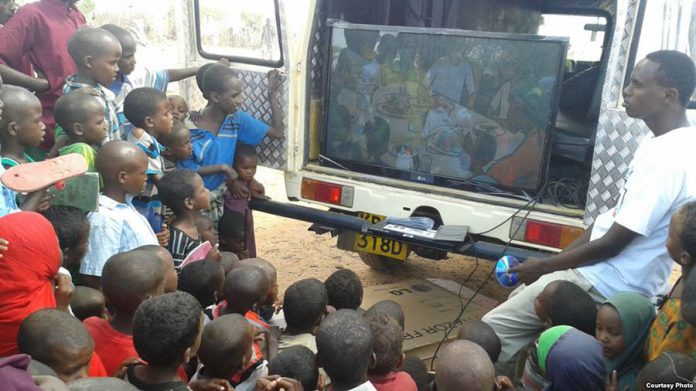 By Farayi Mungoshi
MY aim in writing about film and television is that one day we will be able to help our economy like the Americans and Indians have done with theirs through Hollywood and Bollywood.
I am happy to note that I am not the only one fighting in the corner of the film industry.
There are more individuals and organisations working to get the Zimbabwean story out on television and film.
There are more and more Zimbabweans now studying film and television.
The bulk of people, however, have actually taught themselves how to shoot film, or have learned on other people's sets.
Before we had a film school in the country, we had people going out to learn film in the UK, South Africa, Denmark and other parts of the world.
All of this learning was done so we could forge an internationally compatible film industry.
And I must say, as slow as it might seem, we are on the right track.
It is even more encouraging when players in the film industry teach children about film and television gratis, while among the children are some orphans as well.
One such person training children film-making is Simba Jenje.
Born in 1977, Jenje went to the European Film College in Denmark and upon his return, worked with Children's Performing Arts Workshop (CHIPAWO).
He is one of the first people to work with CHIPAWO Media Centre when it opened its doors to children who wanted to do television in early 2000.
When I met up with Jenje a couple of weeks ago and learnt what he is doing in Mbare, I was impressed.
"I am teaching children film and television," he said as we drove through the highly populated streets.
He pointed at a young boy of about 11 swinging on a gate and said: "Children like that one."
He went to say that that boy is supposed to be at school but is not going.
"By teaching them film, I have helped get them off the streets where they do drugs, stealing and any other mischief," said Jenje.
He is working with the children under an organisation called 'I am Mbare'.
The organisation, he said, was birthed to increase the opportunities for children in the suburb.
For more than a year, children of various ages, mostly primary school-going age, have been receiving training in the basics of film production.
According to the film-maker, organisations like CHIPAWO groomed many of today's film-makers, actors and actresses.
He contends that 'catching them young' is the best way to develop and grow the country's film industry.
People influencing the industry today, who were groomed in their childhood include the likes of Jack Chimbetete, Chipo Bhasopo and Tinevimbo Chimbetete.
Having worked with greats such as Godwin Mawuru, (director of Neria and Studio 263) Jenje emphasised the need to invest in children for continuity and growth.
"The future of a nation lies in the children, hence the urgent need to capacitate them. We must invest in them. These children have the potential to contribute immensely towards the film industry," he said.
He, however, bemoaned lack of equipment, citing the prohibitive cost of necessary film tools.
Presently, lessons are being offered during the weekends and there are plans to set up a fully functional school in the suburb.
"We need more equipment and this is just the beginning," said Jenje.