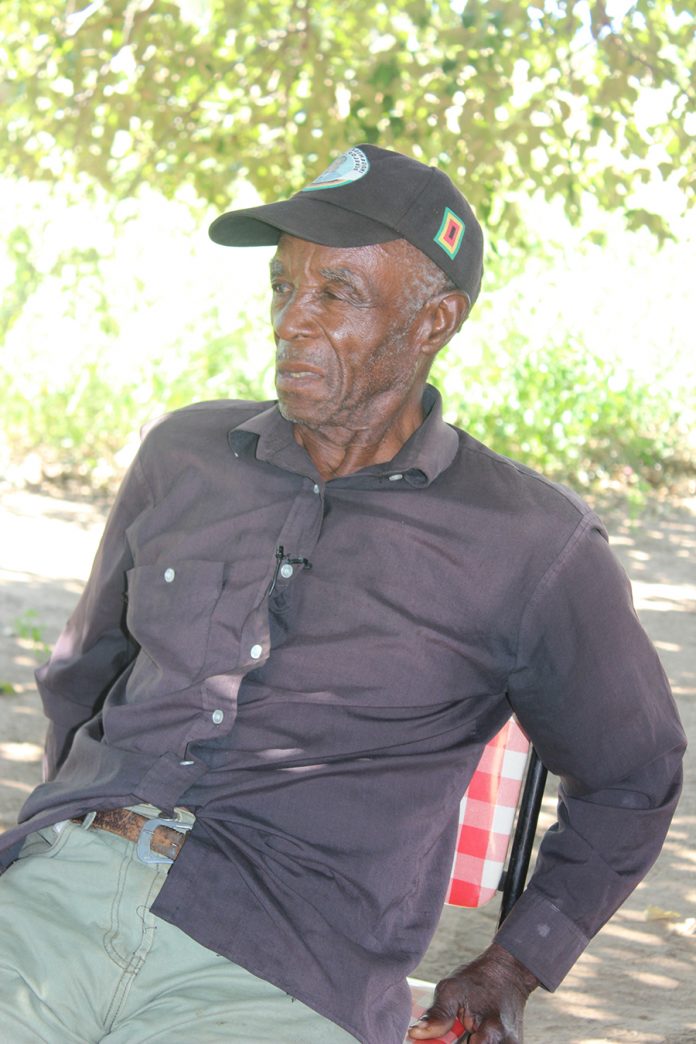 WHEN one sacrifices all his life for something he holds greater than his life, it is a travesty if, among his own, in his own family, no-one takes on the mantle.
Comrade Obert Mandizadza Gwerevende lived a life of self-sacrifice for Zimbabwe's liberation and, for this, Rhodesians attempted to kill him many times, stripped him of all he had worked for in his life, looted his grain and livestock, demolished his dwellings, imprisoned members of his family, incarcerated him, ultimately giving him a 30-year jail term.
After he was released from jail, a few days before independence, he had nothing except a shovel he found at what was once his home, nothing else remained at his dwelling.
He picked up the pieces and still worked tirelessly for ZANU to ensure that the gains of the struggle were not lost.
When I visited the family for a few days, two weeks ago, I was delighted to find that the Chimurenga flames were still alive and burning in the hero's family, across the board; from the late hero's wife, his sons and daughters and grandchildren.
We were seated by the fire one morning and the family was discussing about Maxwell, Comrade Gwerevende's brother, a freedom fighter who died in the struggle.
Comrade Maxwell's daughter, born after he had left for the struggle, was saying she wondered whether her father died on his way to Mozambique, in Mozambique or at the front.
This invited a number of questions from Comrade Gwerevende's grandchildren.
Anesu insisted that Maxwell's daughter, Mai Desire, tell them about the Second Chimurenga — how it began and so on.
Before Maxwell's daughter could get far in her narration, the children quickly corrected her; they told her they did not want to hear about the First Chimurenga, but the Second Chimurenga; that they knew about Mbuya Nehanda but wanted to hear how the Second Chimurenga began, they insisted.
The clarity of the children about the distinction between the First and Second Chimurenga was encouraging because it meant this was not a subject they knew superficially, but understood in some depth.
It also suggests that the new curriculum is making some inroads and children are able to relate meaningfully to this important epoch in our history.
One of Cde Gwerevende's daughters came to Mai Desire's rescue by suggesting that the children ask me about my Second Chimurenga experiences.
The children immediately ensconced and insisted that I tell them my story from the day I left for the struggle.
It is a long story I did not think the children would sit through.
The grandchildren range from grade school to pre-school.
They sat through it.
They would be sent to do various chores but the moment they were done, they would find me and ask me to continue with the story.
On the first night, the younger children fell asleep as the story unfolded. Tanatswa and Lavina, still at pre-school, dozed off still trying to listen; it was a struggle to take them to bed.
Anesu was the most relentless; she did not want any interruptions.
Comrade Gwerevende's sons,daughters and grandchildren know all about their father's life as a freedom fighter.
The battle of January 11 1973 is a household story; two of his sons, Tafadzwa and Absalom, two of his daughters Sarah and Mai Lavina, Maxwell's daughter, Mrs Gwerevende and her sister, took me to the site of the ambush and the ditch where Gerald Hawksworth's Land Rover had been buried.
This story is still very much a part of their lives, an important part of their family history; each one was able to tell the story, to give this detail and to give that explanation.
It was Tafadzwa who explained that the body of the Land Rover had been 'liberated' by someone to use as a scotchcart.
The details of Cde Gwerevende beating up Gerald Hawksworth for attempting to shoot Mrs Mutandiro, his sister, and for abducting her, his father and Maxwell, his brother, were all forthcoming from different members of the family.
Their father was a legend they admired.
Interestingly, Sarah and Mai Lavina are teacher trainees currently on teaching practice.
They have a critique of the new curriculum which says that history should not be subsumed under Heritage Studies but should be a standalone subject.
Their feelings are that teaching history under Heritage Studies dilutes it, limiting the impact and meaning it should have.
Even the sons, Tafadzwa and Absalom, were dissatisfied with the teaching of history in schools, citing that it is too general and lacks essential details.
Their exposure to the nation's history, through their father, has shown them how much detail lacks in the teaching of history in our schools.
While we were still at the ditch where Hawksworth's Land Rover had been buried, Sarah suggested that the site of the battle and where the Land Rover had been buried should be marked so that they will not be lost.
They are important sites that must always be remembered, she underlined.
I could not agree more.
Families are the nucleus of society, the first unit of any community.
When things are right in the family , they are right in the nation.
Revolutionary fervour still is burning in the Gwerevende family; it not only augurs well for the family, but for the nation as well.
Aluta continua!