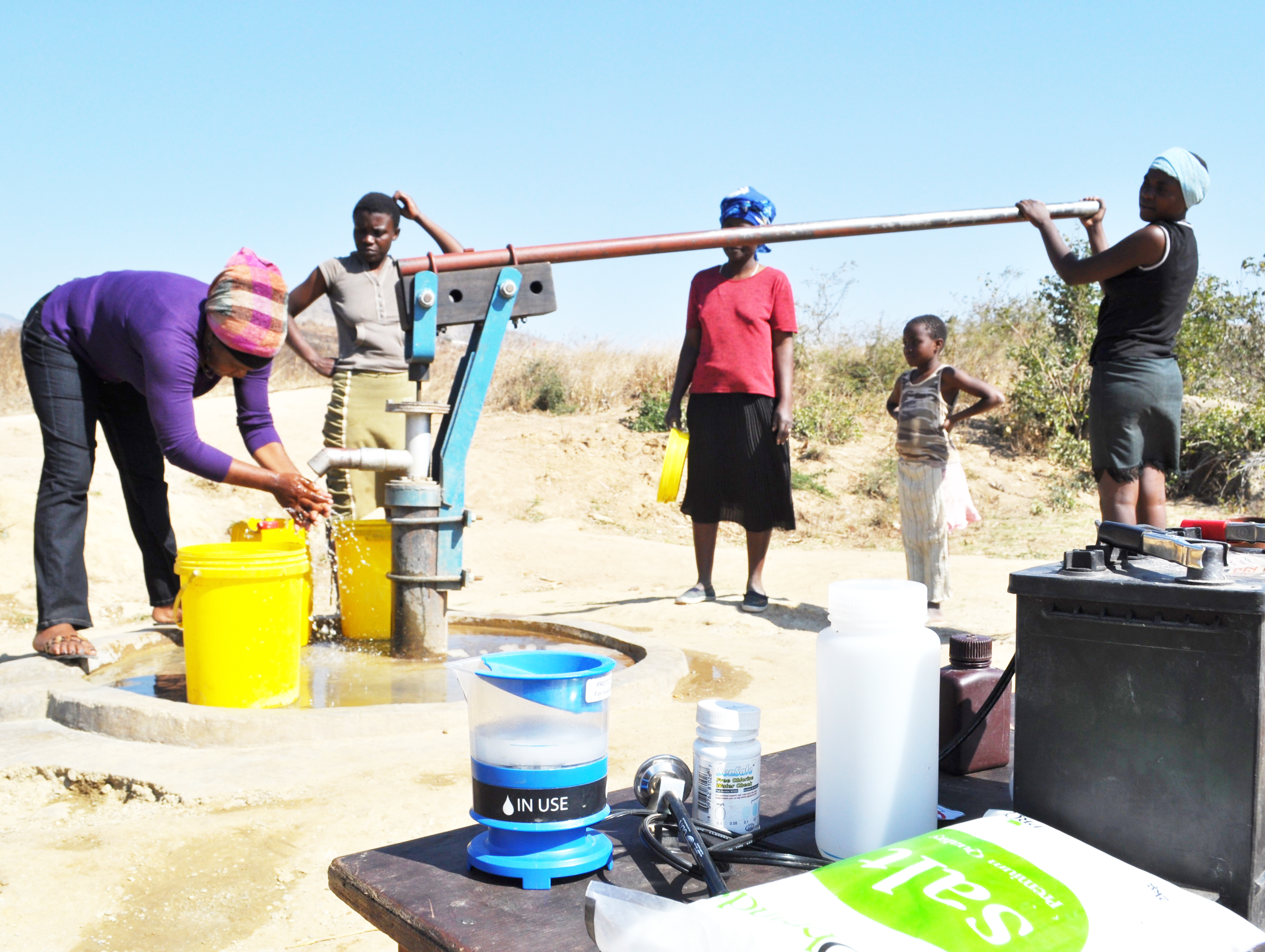 By Sylvia Kunaka and Margaret Mvura
Over the years many communities have suffered from lack of water with some suburbs going for months without receiving tap-water.
The lack of water has had disastrous consequences in the past after some communities were hard hit by cholera.
Chitungwiza town was one place that suffered from cholera outbreak in 2008 because of a poor water system.
Efforts by the country to supply all citizens with clean water have been seriously dented by the European Union and United States imposed sanctions.
Cash-strapped city councils, as a result of the embargoes, have not been able to provide adequate water and sewerage services.
However, some organisations whose operations are not influenced by the Western regime change agenda have come to the aid of Government.
For instance, the African Water Facility (AWF) has come to the aid of Government through a Chitungwiza Water and Sewage Restoration programme.
Under the programme the organisation has been upgrading sewer facilities through installation of new pipes.
The organisation has also installed a pipe to get water from Harare to increase water access in the dormitory town.
According to Peter Akari , policy officer for AWF, the organisation embarked on the Chitungwiza project at the request of Government.
"The Chitungwiza project was so compelling because of the need to stop the pollution in Chitungwiza. At least 2 million Euros was spent in the rehabilitation programme," he said.
The project saw three sewage transfer pumps that had not been operating repaired and the drilling of 15 boreholes that were equipped with electric pumping equipment and storage tanks.
AWF also installed pressure valves and other infrastructure to improve water supply distribution in high pressure zones.
An excavator, a service maintenance vehicle, eight motor cycles and 500 water meters were also acquired.
The programme, Akari said, will significantly improve the livelihood of some 350 000 residents of the town.
Besides the rehabilitation programme, the organisation also equipped personnel at the council with the requisite skills to ensure efficient delivery of services and prevent outbreak of diseases.
Minister of Environment, Water and Climate Savior Kasukuwere expressed gratitude to the organisation.
"It is gratifying that AWF is living up to its pledge of providing 900 million Euros," he said.
Principal Communications Officer for AWF Katia Theriault said the organisation had good working relations with the Government.
"There were not many developmental organisations that were in Zimbabwe to assist in alleviating the problem and so we came in. We sort of opened up way for other projects and it was a direct investment which we do not usually do so it was a major success with good collaborative effort from Government," she said.
"We have mobilised 535 million Euros so far (on projects on the continent) and we want to reach the billion dollar mark. Most of our projects are climate-related since the water sector is in a crisis. Climate change is affecting water variability and availability."
Chitungwiza Mayor Phillip Matote hailed the programme citing that disease outbreaks had lessened and people no longer walked for long distances to fetch water.
"The project has been successful in that it has changed the lives of the people here. There are not many water-borne diseases anymore."
Residents also expressed appreciation as service delivery has improved.
"Before the project, in Zengeza 1, we always had sewage problems with sewage pipes bursting almost every week. We are really grateful for the project which has seen a great improvement in terms of water supplies and sewage restoration in their area," said Mrs Tichafa.
Meanwhile, AWF said it will look at ways to assist in the issues of climate change.
The African continent is most vulnerable to the effects of climate change due to the interrelation of economic, social, ecological and political stresses.
Its vulnerability is also compounded by the relatively low capacity of many countries across the continent to adapt to a changing climate.
While climate change may bring benefits to some areas across the continent, these are outweighed by the range of negative impacts.
The effects of climate change are impacting efforts for sustained economic growth, poverty reduction, human wellbeing and security.
A recent analysis by the African Development Bank, AfDB, indicated that the cost of both adaptation and putting the continent on a low carbon growth path was estimated to be between US$22 and US$31 billion per year by 2015 and about US$52 to US$68 billion by 2030.
Statistics show that 20 percent more people may be at risk of hunger by 2050 due to the changing climate.
Crop revenues could fall by as much as 90 percent by 2100 with small-scale farmers being the most affected.
Climate variability and extreme weather events such as floods, droughts and cyclones can trigger infectious disease epidemics such as malaria, dengue fever and diarrhea.