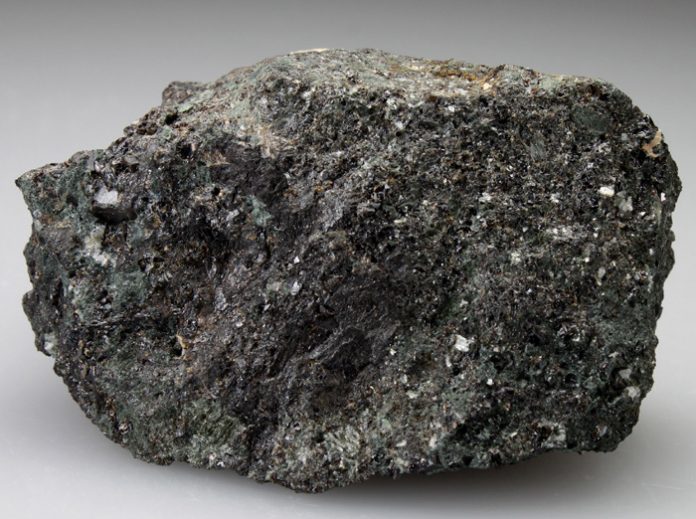 Recently in Chenyika, Kwekwe
AFRICA Chrome Fields (ACF), owned by a South African company Moti Holdings, caused a stir in 2014 when it announced it would sink over US$200 million into a mining project in Kwekwe that was expected to produce more than 30 000 tonnes of ultra-low carbon ferrochrome per month.
A year later, Moti Holdings started operations from seven chrome-rich deposits across its 11 000ha land holding in Chenyika Ranch, 68km outside Kwekwe, using new technology to smelt the chrome called the Exothermic (Alluminathemic) process.
ACF is hoping its state-of-the-art aluminothermic plant will position Zimbabwe as a major producer of high-grade chrome ore.
The plant, which was commissioned last month by President Emmerson Mnangagwa, initially produces 300 000 tonnes of ultra-low carbon high-grade ferrochrome (ULCHGFeCr).
When it swings into full production, the technologically-advanced plant is expected to ramp-up production to 730 000 tonnes of high grade ferrochrome.
One of the key benefits of the new process is that it requires no electricity, while allowing the company to increase the economic value of the chromite it mines through beneficiation.
The aluminothermic process is also greener and more environmentally friendly than traditional chrome mining.
It also creates industrial by-products that will be sold as a secondary income stream.
The company plans to increase production at its own alluvial mines and is also looking to buy from local artisanal miners.
The Moti Group subsidiary has set up a training programme for small-scale miners, will provide them with safety equipment and will be able to pay them up to four times more than they get for selling hand-mined ore.
The chromite concentrate produced in Zimbabwe will be transported by road to ports in Mozambique and sold to Glencore.
Chromium is regarded with great interest because of its high corrosion resistance and hardness.
This metal is used to coat other metals (chrome plating).
Alloyed with steel, it produces harder alloys, including stainless steel used in the spacecraft industry.
The chief source of chromium, chromite ore, is used to line furnaces, while chromate and di-chromate compound are used in the chemical and tanning industries.
Most of Zimbabwe's ferrochrome deposits lie along the Great Dyke, a mountain range that runs 550km, the length of the country, rich in ferrochrome, platinum and gold deposits.
Chromite reserves on the Great Dyke approximate 10 billion tonnes.
Zimbabwe currently sits on over
12 percent of global chrome reserves from the Great Dyke as well as the greenstone belts.
Greenstone belt deposits occur in some ultramafic rocks of the Shurugwi, Mashava and Mberengwa greenstone belts as well as ultramfic bodies in the Limpopo Mobile Belt.
The chrome ore resources are also higher grade than in other parts of the world, with an average chrome to iron ratio of 2:1.
ACF has a very unique resource, in that it is one of very few alluvial chromite deposits.
Formed as a result of erosion and weathering, the company's chromite deposits are located in the valleys along the flanks of the centre part of the Great Dyke, no more than 3m deep and dispersed no more than 500m from the foot of the Great Dyke formation.
The Great Dyke's alluvial chrome deposits average approximately 800mm in thickness and is the result of weathering.
This weathered product has been deposited in localised chrome enriched valleys.
The weathering has caused the chrome crystals to be liberated from the mafic host rock, resulting in high grade (plus 50 percent) chrome with low silica (less than two percent), the final product of which attracts a premium price on the market.
While the ACF deposits primarily host alluvial chrome, potential for lumpy chrome exists further below surface but has not been explored by the company to date.
"The benefit of this type of chrome deposit is that the chrome is easily accessible without the need for drilling and blasting as it lies at surface within valleys," said Moti Group chairman, Zunaid Moti.
"This means that our operation has less of a negative impact on the environment, enabling ACF to backfill and rehabilitate our mined out sites as we mine."
The geology also lends itself to easy, low cost mining and processing methods. The chrome is amenable to strip mining using excavators.
Once pre-screened on site at the deposit to remove over-sized material, the chrome-bearing ore is hauled to the plant where it is scrubbed and screened to remove the washable component.
Not only has ACF already invested in building a presence in Zimbabwe, but is continuing to do so through an expansion of its current operations, which will see further investment flowing into the country.
ACF has six chrome processing plants as well as one pilot plant.
Dubbed the 'old lady' or Plant zero, the pilot plant was the first plant on site and was subsequently taken over by ACF and refurbished.
This was followed by the construction of the remainder of the processing plants – Plant one through to Plant six.
The plants are modular and designed to be semi-mobile because each of the six deposits currently being mined only has a life of mine of between three to five years based on each plant's current design capacity.
Recently, the company established a new mining area for Plant Six, having already pre-mined 48 000t prior to the commissioning of the plant.
Based on the deposits that ACF currently owns and is in the process of acquiring, the company has an estimated life of mine of 12 years.
The mining fleet consists of four dozers to assist in clearing and rehabilitation, 15 excavators and 38 rigid dump trucks, as well as six articulated dump trucks which are mainly used for dam cleaning operations and rehabilitation as it is more suited to the wet conditions.
The primary mining fleet is supplemented by several support vehicles, including fuel bowsers, water carts, graders and LDVs.