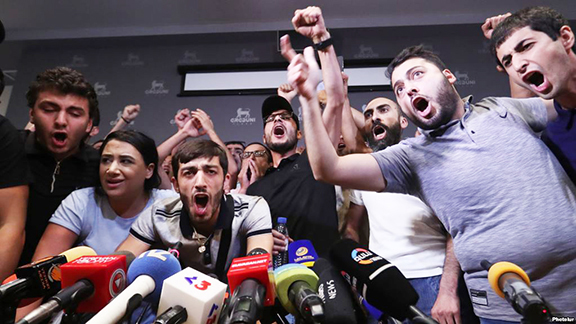 By Tafadzwa Masango
IN a 1998 paper on the role of civic education, Margaret Branson speaks on the need for citizens to understand their role in a functioning democracy.
Branson identities the development of an informed, effective and responsible citizenry as a key task in democracies; as they can only be sustained by citizens who have the requisite knowledge, skills and dispositions.
She surmises that at the end of it all, what citizens want are a society and Government in which:
– human rights are respected.
– the individual's dignity and worth are acknowledged.
– the rule of law is observed.
– people willingly fulfill their responsibilities, and
– the common good is the concern of all.
Civic education in Zimbabwe, over the past two decades, has been primarily left in the hands of civil society which has focused more on political rights instead of an all-encompassing education on government and democracy.
This education has often been shrouded in misinformation and disinformation, some deliberate while most is out of a lack of better understanding of the ideals of democracy and a reasoned commitment to the values and principles of democracy. 
The 'teachers' or custodians of this civic education have also been at the forefront of imparting wrong, if not false, knowledge to communities.
In the past decades, they have seen themselves as oracles of a democracy which even those who fund their activities would find laughable as their views are utopian and non-applicable in a growing democracy.
Fortified with the backing of their donors and funders, these oracles, for a better part of their existence, have believed themselves to be above the dictates of the laws and rules that govern conduct between state actors and citizens.
With a little push from certain misguided diplomatic offices, these misguided oracles engage in activities that their donor governments would never condone within their borders.
A few weeks ago, the Constitutional Court nullified a law which allows the country's police to authorise protests as it could be abused or misused by the state machinery.
Civil society and opposition parties have been at the forefront of calls for a repeal of the law.
However, the enforcement of the judgment has been suspended for six months to allow for relevant authorities in the case to duly amend the said law if they are so inclined.
Zimbabweans have always been fed lines that we should emulate Western democracies who have been the drivers of the regime change agenda, hiding behind the finger of 'democratising' the country.
Both the oracles and funders of the democratisation process, call for a total removal of any restrictions on citizen activity fail to mention that rights come with responsibilities and when infringed upon, they have consequences.
In New York City, one has to go through a litany of processes just to be able to hold a press conference, a rally or a stationary demonstration:
– Your application must be submitted 10 days prior to the event, while exceptions will be made if the need for the event could not be foreseen.
– Rain dates are not permitted for your event.
– You cannot fundraise or sell goods at your event.
– You may not sell food or other goods and services.
– You may require additional permits. All other agency permits must be obtained before we can grant your SAPO permit.
Examples include:
– No parking signs and amplified sound, such as background music, musical performances, or speaker programme, require a permit from the New York Police Department.
– If your event requires a loud speaker, megaphone, or other sound device, you need a Sound Device Permit.
– The application fee starts at US$45 but varies based on the number of days you need it for. 
– Structures such as tents, canopies, stage platforms, bleachers or inflatables over 10 feet tall require a permit from the Department of Buildings.
– Vehicles greater than 55 feet in length require an over dimensional permit from the Department of Transportation.
– Generators require a certificate from the New York Fire Department. When generators are over 40kw they also require a certificate from the New York Department of Environmental Protection.
– In order to hold a demonstration/procession in the city, one has to have a permit.
– The New York Police Department reviews and approves or disapproves these applications.
– The review process includes conferral on a citywide-level with other city agencies whose operations may be impacted by the event.
– If 1 000 or more people are expected to march during the event, the applicant has to make an application nine months prior.
– If the event passes through public space such as a park, the organisers also needs a permit from the Parks Department.
– In case of damage to property, and other infractions, the organisers are liable.
Interestingly, Zimbabwe's so called 'guardians of democracy' fail to mention this when they incite citizens to demonstrate at the drop of a hat.
The right to demonstrate, as practiced in Zimbabwe, is in fact an infringement on the activities of other citizens.
An incident at the State House this week again brought to the fore the conduct of journalists/activists who fail to separate their professional work from their political affiliations.
The bias of journalists towards certain political points of view is nothing new and can never be done away with.
However, the pervasion of current affairs for the purpose of political expediency should not be tolerated.