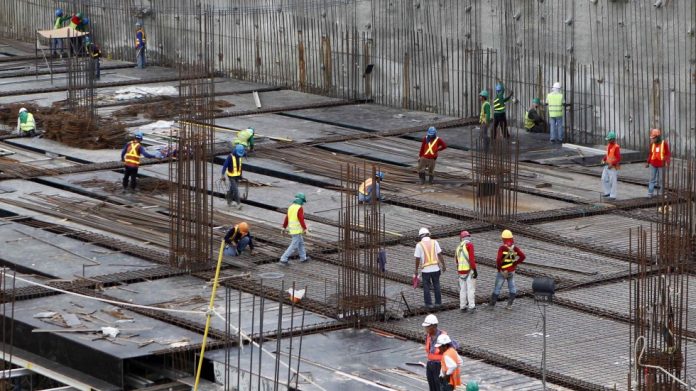 AFTER three decades of housing reforms, China embarked on a large-scale expansion of public housing provision aimed at reducing the negative impact of global economic slowdown, tackling huge inflation and crafting a society development strategy.
This very ambitious plan of public housing construction put China on a different track in housing provision at a time many other countries were cutting back on public spending to maintain economic stability.
The new Chinese model of public housing has seen the country demolishing old structures and replacing them with new high-rise buildings.
China is maximising on the vertical spaces, with most buildings not only acting as residential but commercial places as well.
Borrowing a leaf from China, Zimbabwe is set to launch the National Command Housing Programme which will deliver 500 000 housing units in the next 10 years.
Zimbabwe is currently sitting on an over 1,25 million housing unit backlog and this has resulted in the proliferation of many illegal housing structures without proper water and sanitation facilities, posing huge health hazards.
Programmes such as the Garikai/Hlalani Kuhle Project, initiated in 2005 by Government to address the plight of people displaced by 'Operation Murambatsvina', was a good initiative which saw many people benefitting.
Phase One of the project saw Government constructing houses for beneficiaries while Phase Two provided building materials for beneficiaries to construct their own houses.
Speaking to The Patriot, the Ministry of Local Government, National Housing and Public Works director for National Housing and Social Amenities, Lexton Taengwa Kuwanda, said they were geared to provide high quality housing for the people.
Said Kuwanda: "The National Command Housing Programme which will be launched soon will provide 500 000 units delivered over 10 years.
"The strategy is to utilise vertical space as opposed to the way we have been abusing arable land.
"We have committed over 45 000 hectares of land in unplanned settlements, mostly in Harare, and this will be a thing of the past.
"We will start off with the Mbare urban regeneration projects where the flats will be higher modernised structures and the decanting of all eyesores will be done.
"This will also witness the refurbishment of 58 blocks of flats to modernised habitats with privacy and decency added thereto.
"Communal ablution facilities and an expansion of road networks, the sprucing up of the bus terminus, a modernised shopping mall, multi-discipline sports facilities and modern market stalls ideal for health and hygiene (will be part of the project).
"In the greater Mbare, development of Mukuvisi corridor will see the dredging of the river from Cleveland Dam, which is a 50km water course.
"On its frontage, the Mukuvisi River will be adorned with modern condos, flats, shops and recreational parks along to include boats (sic).
"The legal status of the development area is under Section 21 of the Udcorp Act.
"This way, it shall be developed by a committee to involve other local authorities which discharge into the basin (sic).
"These include Chitungwiza, Ruwa and Epworth.
"This is just a microcosm of what we need to do to all our urban centres."
The promotion of high-rise building policy by the Ministry of Local Government, Public Works and National Housing has been described as a great development as it will aid in addressing the housing backlog and improve the service delivery of the country if properly implemented.
With the increasing need for home ownership by many Zimbabweans, as evidenced by the number of people on the housing waiting list, and the sprouting residential houses on undesignated land, people argue that this high-rise building concept could bring an end to the mushrooming informal settlements on undesignated land which is meant for other services and present a good investment opportunity as companies pursue models which are in the best interest of the Zimbabwean people.
Kuwanda added that the revision of the Growth Point Policy will also curb rural to urban migration.
"We also want to revise our Growth Point Policy and it should be resuscitated based on the economic activities of those areas," he said.
"This is so as to ease pressure on the urban facilities by making the rural life more enjoyable.
"The Ministry is in the final stages of the Human Settlement Policy aimed at creating self-sustaining settlements as opposed to the dormitory cities like Chitungwiza and Norton. Command housing will be the panacea to kickstart the economy on a growth trajectory and as we expand employment generations is guaranteed."
Ya Ping Wang of the Urban Studies at the School of Social and Political Sciences writes in the article 'China's Urban Housing Revolution from socialist work units to gated communities and migrant enclaves' that PRC has had two housing revolutions, namely the Maoist Socialist Revolution and the Neo-Liberal Capitalist Revolution.
The article adds that direction of housing policy and market shift saw the gradual change from private rental to public rental housing from 1949 to 1976 and the gradual change from public rental and work unit ownership to private family ownership from 1971 to 1998, toward a market dominated home owning urban society from 1998 to 2007 and addressing housing affordability problems while moving toward a mixed ownership housing system from 2008.
It adds that municipal governments are supposed to help and assist poor and low income families to acquire and live in reasonable quality housing whether or not their financial power allows them to do so.
While Zimbabwe's move to go this route seems ambitious, a journey of a thousand miles, begins with one step.