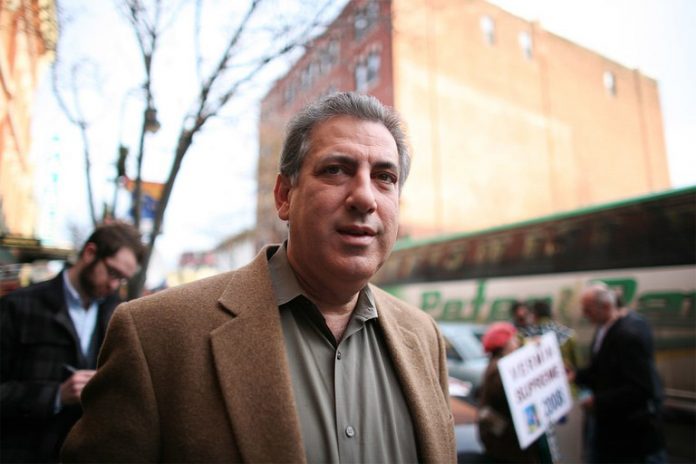 By Tafadzwa Masango
I HAVE borrowed the title of my piece from the autobiographical book written by John Perkins and published in 2004, aptly titled Confessions of an Economic Hit Man.
Wikipedia's review of the book tells that Perkins gives an account of his career with engineering consulting firm Chas. T. Main in Boston.
According to Perkins, his role at Main was to convince leaders of underdeveloped countries to accept substantial development loans for large construction and engineering projects that would primarily help the richest families and local elites, rather than the poor, while making sure that these projects were contracted to US companies.
Later, these loans would give the US political influence and access to natural resources for US companies.
He refers to this as an 'economic hit man'.
Although he states that throughout his career, he has always worked for private companies and suggests a system of corporatocracy and greed, rather than a single conspiracy, he claims the involvement of the National Security Agency (NSA), where he had interviewed for a job before joining Main.
According to the author, this interview effectively constituted an independent screening which led to his subsequent hiring as an economic hitman by Einar Greve, a vice-president of the firm (and alleged NSA liaison).
As I have previously indicated, the battle for Zimbabwe has been fought on numerous fronts.
While the big guns were playing politics and ruining our economy, the use of soft power through civil society has played a role in shaping opinions and attitudes within and outside the country.
Much like other countries that have gone through some form of colour revolution or some form of seasonal uprising, there have been men and women who are running operations behind the scenes.
Much like the economic hitmen, their role is to ensure that the various stages that are part of the 'Standard Plan for Regime Change' are implemented smoothly and that all players are carrying out their functions.
They are the link between the troops on the ground and the real power brokers in Western capitals.
I call them 'democracy' hitmen.
They are men and women who are tasked with ensuring that 'democracy' becomes the mainstay of developing countries. One has to understand that this 'democracy' they are selling is much like the economic development that Perkins and his fellow henchmen were selling.
It is a system where the masses are fooled into believing that they have a voice and the power to dictate the affairs of their country, and yet the real truth is that power will be in the hands of a few chosen politicians who have been groomed to serve the interests of Western capitalists.
One such 'democracy' hitman is none other than Jeffrey Smith.
In a brief bibliography, the Huntington Post writes:
"Jeffrey Smith has over a decade of experience in human rights advocacy, pro-democracy and research work on Africa, including at Robert F. Kennedy Human Rights, Freedom House, National Endowment for Democracy, Institute for Democratic Alternatives in South Africa, and UNESCO.
Mr Smith has planned and conducted human rights and civil society assessment missions to several African countries and has published extensively on US-Africa policy and human rights issues for major international publications.
He frequently appears in media outlets as an expert commentator, including on CNN, NPR, MSNBC and the BBC.
He has organised and led high-profile delegations to the White House, US Department of State, the US Congress and the United Nations Human Rights Council.
He frequently provides expert briefings to Government institutions, presents on public panels and has written extensively on issues related to democracy and US-Africa policy for premier international publications, including The Atlantic, Foreign Policy, World Politics Review, Foreign Affairs, Washington Post, Quartz, and the Royal African Society." 
Smith is the embodiment of the administrators of the West's democracy project in the developing world.
He has worked for key institutions which over the past week, I have categorically exposed their role in not only forming the main opposition and anti-ZANU PF civil society, but are the main funders and drivers of the regime change agenda.
Part of a March 2017 ozy.com article reads:
"After years of advocacy work at the Robert F. Kennedy Center for Justice and Human Rights and Freedom House, Smith last year started Vanguard Africa.
The political consultancy, recently turned non-profit, supports democracy-loving candidates for office in African elections. He teamed up (with) political consultants Joe Trippi — with whom he struck up a relationship over shared connections to Zimbabwe's opposition — and Christopher Harvin.
His board is stacked with some of the biggest names in African human rights."
Trippi has been on numerous tours of duty on the continent.
He is no stranger to Zimbabwean politics as exposed by a November 2014 article in The African Report.
The article titled 'Lobbying in Africa, Nightmare on K Street', exposed the lengths to which American and British political consultants go through to ensure that their candidates win presidential elections.
Its main focus was the Nigerian Presidential election.
"On incumbent President Goodluck Jonathan's team is veteran strategist Joe Trippi, who pioneered mass fundraising on the internet.
Trippi worked with Atiku Abubakar on a presidential bid in 2007 and then with Jonathan on his successful 2011 election campaign.
Alongside Trippi and well placed for another contract with Jonathan is Bell Pottinger, a British company whose founder Tim Bell helped Prime Minister Margaret Thatcher win three consecutive elections in Britain.
Foreign campaign advisers are a feature of almost every African election, from Angola to Zimbabwe.
African companies are raising capital and their profiles across the world and hiring image-makers to help them.
This is by far the biggest growth sector.
Back in Nigeria, the gloves are off ahead of the 2015 election. A colleague of Trippi's tells The Africa Report that Jonathan is clearly headed for victory as the opposition politicians struggle to pick a presidential candidate.
In contrast, he says: 'Jonathan would win the candidacy for the ruling People's Democratic Party (PDP) by acclamation'. Trippi nearly launched a revolution in Zimbabwe when he worked with Australian strategist Lynton Crosby for oppositionist Morgan Tsvangirai in Zimbabwe's 2008 elections.
They set up a parallel vote tabulation to detect rigging. Tsvangirai supporters simply photographed the results, which under a new law had to be shown outside each polling station, and texted them to the Movement for Democratic Change party headquarters.
To help, Trippi and Crosby smuggled in hundreds of mobile camera phones hidden in consignments of breakfast cereal trucked into the capital."
Coming back to Smith, in the aftermath of his victory in bringing 'democracy' to The Gambia in 2016, his profile has grown.
It has also proved an opportunity for the outside world to catch a glimpse into the world of 'democracy hitmen'.
Articles by Newsweek and ozy.com that are derived from interviews with Smith all point to one thing.
He played the principle role on co-ordinating the opposition ahead of and during the election.
Oxy.com chronicles how Smith was responsible for what transpired in The Gambia.
"Smith's playbook is built around finessing relationships in complex, often emotional situations.
'One of the surest ways the opposition shoots itself in the foot time and time again is the opposition not uniting', says Steve Feldstein, a former state department official who worked with Smith on (The) Gambia.
In the case of Gambia, Smith convened three major opposition candidates in New York.
Behind closed doors, they hammered out details for electoral reforms, new constitutional term limits and presidential age caps.
These activists had suffered for more than two decades at the hands of Jammeh, but agreeing on one path forward was tricky, and at times the discussion became heated.
Smith, says Feldstein, is able to use his 'savvy' to identify gaps in how opposition candidates are organised and how to push forward 'a united slate'."
After an agreement was reached, Smith continued with his work in propping up his new project.
He penned op-eds in Foreign Affairs and Foreign Policy. Suddenly the press corps became interested in an election of a small African country with less than two million voters.
From Deutsche Welle, The Guardian to Reuters and the AP, they found a way to cover the run-up to the elections.
The article explains how over the years: "Smith had become a well-known figure among (The) Gambian activists and his twitter feed a pillar of counter-narrative during Jammeh's information blackouts.
So throughout election day and the night that followed, Smith disseminated information across the Atlantic Ocean from his one-bedroom apartment in northwest Washington, D.C.
His tweets covered voter turnout, district tallies and the situation on the ground.
His sources included a network of dozens of (The) Gambian volunteers aligned (to) the opposition, who were stationed at polling centers throughout the country to monitor the count."
In concluding the article, ozy.com wrote that in the aftermath of his victory in The Gambia, Smith was receiving invitations from Kenya and Zimbabwe opposition activists to come and work with them.
Ahead of the 2017 Kenyan Presidential election, the Kenyan newspaper, The Daily Nation published an article which read:
"A Washington-based non-governmental organisation (NGO) recently arranged for Kenyan presidential hopeful Raila Odinga to hold a round of talks with State Department officials and leaders of think tanks with a focus on Africa.
Vanguard Africa, a non-profit NGO co-founded by a top operative in US presidential campaigns, also offered to provide partisan political advice to Mr Odinga, according to a letter to the Orange Democratic Movement leader on file with the US Department of Justice.
'During our time together in Washington', Vanguard Africa principals told Mr Odinga, 'we hope to have a collaborative and open discussion about your campaign, current challenges and the real prospects for success'.
A key element of the talks, the group's executives added, would focus on 'uniting a centralised opposition campaign to maximise the opportunity for electoral success'.
'We feel that a cohesive opposition coalition provides you the best opportunity to both win at the polls and advance your legacy as a transcendent leader on the African continent', the Vanguard team said in the letter.
The invitation to Mr Odinga was filed in accordance with a US law requiring disclosure of work done by lobbyists in the US on behalf of governments and political figures in other countries.
'Recently', the letter noted, 'Vanguard Africa supported the winning opposition coalition in the Gambia, ultimately headed by now-President Adama Barrow, and we feel that this model of success can be replicated in Kenya'."
Coming to Zimbabwe, that Smith has always had his sights on the country is as obvious as the sun rising in the east.
A rundown of the articles he has penned together with another henchman, Todd Moss, since former President Robert Mugabe left power, reveal that he is up to his old tricks.
Their February piece in the Washington Post gives clues as to the nonsense the opposition has been spurting of late.
The allegations that President Emmerson Mnangagwa is no different from former President Robert Mugabe, that nothing has changed in Zimbabwe, attempts to lay Gukurahundi on ED's doorstep.
This is a script that worked with Mugabe, unfortunately events on the ground are very much different.
The blow by USAID concerning civil society groups' abuse of funds and meddling in politics has also exposed the 'democracy' project.
Where past elections were punctuated with various infractions, ZANU PF has kept its nose clean and this is frustrating the project managers.
They came with a script prepared and ready to roll and now ZANU PF turned the tables on them.
Activists are struggling to find the evidence that can be used to present ZANU PF and President Mnangagwa as 'enemies of democracy and rule of law'.
Interestingly, it is the opposition that has been caught more times with its pants down in this election season and the whole world is watching as opposition supporters engage in all sorts of infractions.
This election is a PR nightmare for 'democracy' hitmen.
How does one sell, as democrats, an opposition that has failed to respect its own constitution, an opposition that engages unbecoming conduct towards opponents, the images and videos of public drinking, unprintable insults hurled at opponents and those who do not agree with the opposition? These are all the hallmarks of a failing project.
The only recourse would be to create some form of incident that would turn attention away from the serious challenges in the opposition.
This so-called earthquake that will stop the elections from taking place has to be managed such that some form of transitional authority is put in place to govern the country until such a time that the opposition can win a general election, or ZANU PF is crippled and would not pose a significant threat.
We wait to see how the democracy hitmen will handle Zimbabwe.
So far it has not been going as planned.