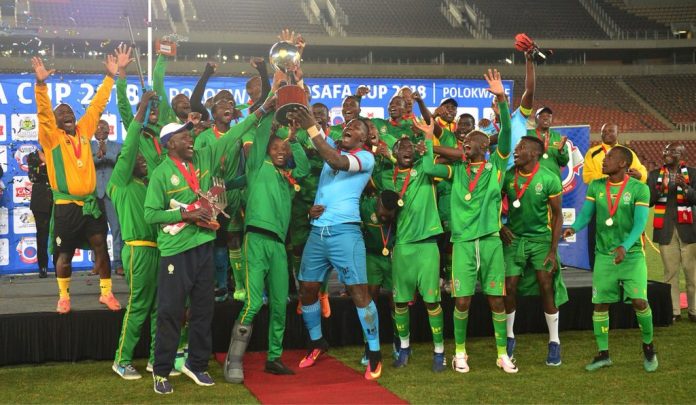 EDITOR – ALLOW me to congratulate our beloved Zimbabwe senior men's team, the Warriors, for doing the nation proud by clinching their sixth COSAFA title in South Africa.
There are many who doubted their performance at the beginning as they were winning through penalties with goalkeeper George Chigova emerging the hero, but they showed strength of character in the final against Zambia.
They came from behind to win their sixth COSAFA title.
Thank you for raising the country's flag high.
Chigova's imposing figure between the posts paid dividends.
He is our 'number one' for sure.
As for Khama Billiat, I say you are still the loyal warrior who delivers in time of need.
The teamwork the warriors also showed was so tremendous.
The 'never-say-die' spirit is what carried us to extra time where we buried our neighbours Zambia as we won the battle of Zambezi.
Thank you 'Mhofu' (Sunday Chidzambwa) and your assistants for doing a splendid job.
Indeed tomorrow is another day but we will continue cherishing this victory.
COSAFA now means 'Zimbabwe', so let's continue building from the regional success and qualify for the Africa Cup of Nations next year in Cameroon.
Zimbabweans have every reason to believe the Warriors can make it.
Yes, for now let's bask in the glory, but let's also make the AFCON trophy ours for the very first time next year.
Ethan Poterai,
Harare.