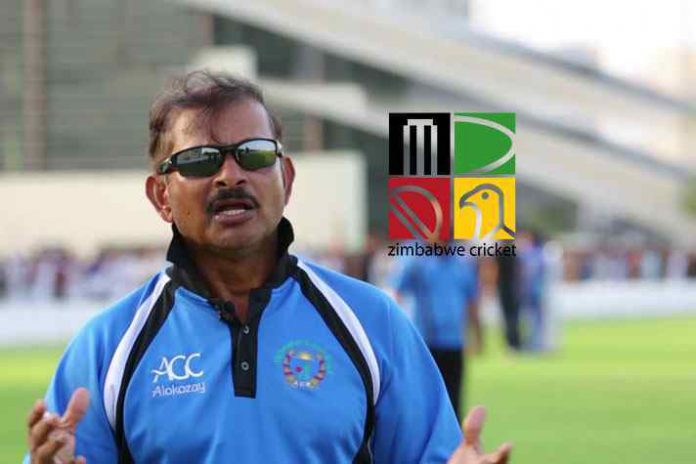 A NEW broom sweeps clean, goes the old saying. 
New coach, Lalchand Rajput, takes charge of the Zimbabwe senior men's cricket team, the Chevrons, as they welcome Pakistan and Australia in a Twenty20 triangular series.
Zimbabwe Cricket are confident that the new coach will deliver. 
Rajput, from India, replaced Heath Streak who was fired for failing to qualify for the 2019 Cricket World Cup to be hosted by England and Wales. Streak was shown the exit together with his backroom staff. 
The new coach who has been on work barely a month before the coming series, will need to prove that he is the right man for the job.
The coach is expected to transform the fortunes of the Chevrons in the coming T20 series. Zimbabwe have not won a single T20 match against Pakistan. 
Head-to-head statistics show that Zimbabwe have played Pakistan on eight occasions. Six of the eight were played in Zimbabwe and Pakistan won all the eight. 
These are some of the unfavourable statistics the Indian gaffer faces and is expected to change. 
However, the match comes at a time when the cricket governing body is frantically looking for funds to pay players' outstanding dues.
Players have threatened to boycott the triangular series.
New ZC consultant Vince van der Bijl, has since assured players they will have their dues paid by the end of next month and promising July salaries will be paid in the same calendar month. 
Cricket players in the country now have a players' association (Zimbabwe Cricketers Association, formerly Zimbabwe Professional Cricketers Association) to represent them. The players' association was disbanded in 2015 until June 1 this year when it was resurrected. 
There is definitely need for a change in approach to the game for Zimbabwe which has now gone for years without much change in the script largely characterised by defeat.
It has been a tale of different coaches but same players who have consistently failed to deliver. 
It is time the ZC also consider the players' morale besides changing coaches.
Judging from the number of casualties on the coaching job, the cricket governing body needs to address other problems for the team's failures. Firing coaches has not brought the much needed positive results. Changing the ZC board chair has not also helped as the team continues to post unimpressive results.