CRISIS in ZIMBABWE COALITION (CiZC), one of the principal drivers of the regime change agenda, has ceased operations in Zimbabwe after a dreadful 18 years of lies, intrusion into the country's politics and destabilisation activities, The Patriot can exclusively reveal.
The closure, which is without notice and is with immediate effect, has seen the widely discredited organisation's secretariat relocating to its regional offices at 711, 7th Floor Khotso House, 62 Marshall Street, Marshalltown, Johannesburg, South Africa, where they are now operating from.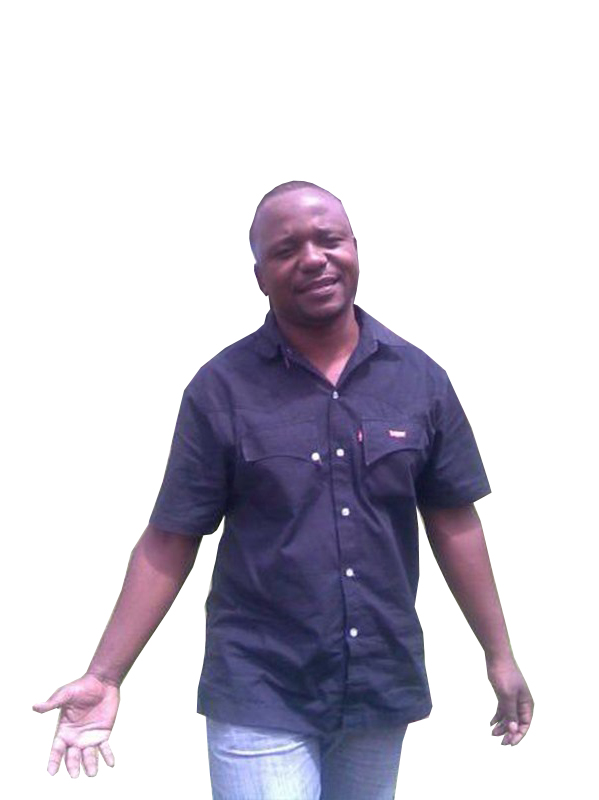 CiZC South Africa Desk was registered in Johannesburg in 2004, specifically to drive the regime change agenda from a distance.
Information gathered by The Patriot this week shows that when the regime change outfit was exposed for orchestrating the recent terror attacks last month, the coalition pulled down its signage boards at Number 51 Longden Drive in Belvedere, Harare.
The embattled organisation tried, but without success, to escalate the push for the country's leaders to be taken to the International Criminal Court (ICC) while tarnishing the image of the country through hiring purpoted 'victims' of State 'brutality' and 'rape'.
Some editors of local publications were paid handsomely to push the ICC agenda by spewing anti-Government vitriol.
The idea was to attract more donor funding, but even the funders ended up being embarrassed by the cheap shots, thus they tightened the purse strings.
Fearing further exposure, the beleaguered organisation left the country in a huff.
But alert citizens always read through the lies exposing the regime change outfit.
Crisis Coalition has been relegated the dustbin carrying the likes of Casals and Associates (an American funded organisation), as well as Goal Zimbabwe and Concern Worldwide (Irish NGOs), a bandwagon of quislings which closed shop after being exposed by this publication.
A visit to 51 Longden Drive this week revealed a place resembling a haunted house.
Despite being visited during business hours, the offices were closed, the gate locked with no one manning the premises and telltale signs of a yard that has not been tended to for a while.
Neighbours confirmed that the umbrella body of more than 87 organisations abruptly closed their offices after the violent demonstrations that rocked the country in January.
"Soon after the demonstrations takangomuka rimwe zuva ma banner avo abviswa," said a neighbour who did not identify herself.
A glimpse into the residence showed three office chairs, a big cardboard box, litter and broom scattered around what is supposed to be a garage, an indication that the secretariat left in a hurry.
According to the neighbours, security lights outside the house had been left on.
"Apana kana munhu apa, hatizivi kuti vakaendepi," said another neighbour.
Impeccable sources told The Patriot the organisation's 'leadership' had resolved to close their Zimbabwean operations and relocate to SA.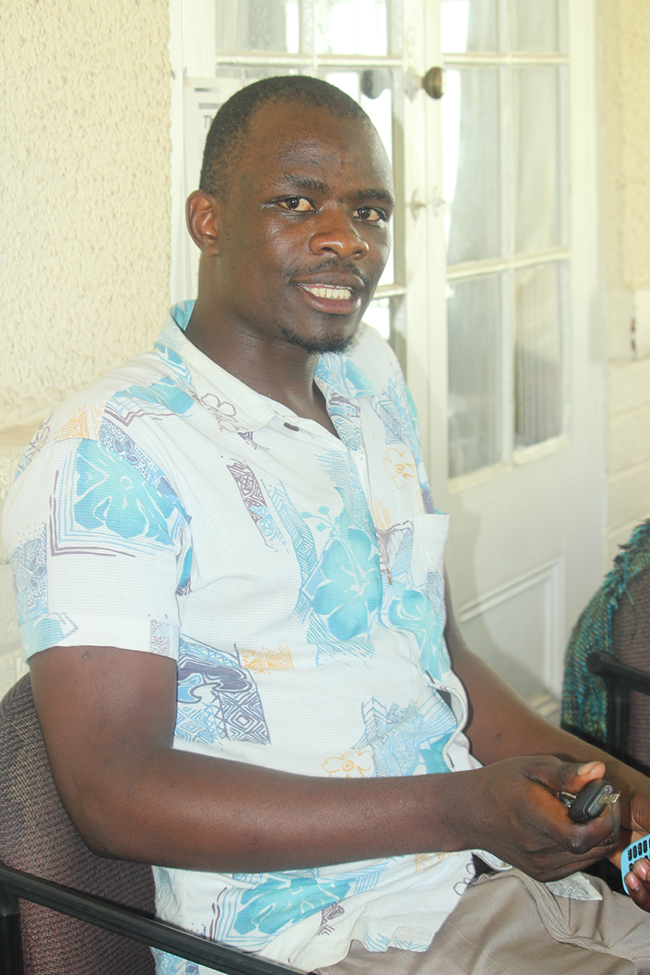 "It is almost a month now since CiZC closed its Zimbabwe offices," said Alex Gakanje, national co-ordinator of Citizens Forum.
"We have been looking for them since the violent demonstrations took place so that we can hand over our petition to them.
"However, we have since been advised that they are now operating from their regional offices in SA."
It is now routine for Crisis Coalition to change offices abruptly especially after violent disturbances in the country.
Since 2017, they have moved from 25 Princess Road in Belvedere to ZimRights offices at Simon Vengesai Muzenda Street and Baines Avenue before they relocated to 51 Longden Drive in Belvedere.
Indications are that they have also been using the property at number 10 Longden Drive, Belvedere, a derelict property, for their regime change meetings to avoid detection by the security.
When The Patriot visited 10 Longden Drive, they were met by a hostile young man who hurried them off the property.
The property did not look like a residential home or an office.
Most rooms, except the living room and another one with a mattress (signalling it could be the bedroom), were either empty or stashed with crates full of empty soft drink bottles.
The building looked untended with long grass.
Another visit to ZimRights offices confirmed reports that Crisis Coalition once operated from the offices some time last year.
CiZC reportedly co-ordinated terror attacks that rocked the country in January to effect regime change in Zimbabwe.
In shocking acts of terror, protesters indiscriminately vandalised fuel stations, burnt police stations, tollgates, police vehicles, commuter omnibuses, buses and private vehicles.
The hooligans barricaded roads, looted and vandalised supermarkets, clinics, city council offices and stormed schools where they beat up teachers.
They beat up and killed one of the police officers trying to enforce law and order.
Prior to the violence, a series of meetings were held by CiZC, first at MDC-headquarters, Harvest House, Wild Geese Lodge and lastly at CiZC offices in Belvedere.
CiZC, at a week-long workshop at a private lodge in Harare from December 3 to 7, came up with strategies to incite Zimbabweans to revolt against President Emmerson Mnangagwa and the ZANU PF Government to force a unity Government with opposition political parties or to set up a so-called 'transitional authority'.
CiZC chairperson Rashid Mahiya reportedly proclaimed at the meeting, dubbed 'The Crisis of Legitimacy', that Zimbabwe was now ripe for demonstrations.
The recent hidden hand of the MDC Alliance and CiZC in fanning violence was exposed through a leaked telephone conversation between Mahiya and MDC-T spokesperson Linda Masarira.
In the conversation, Mahiya is heard begging Masarira not to divulge secret details relating to the training of a terror gang to unleash violence so as to advance MDC Alliance leader Nelson Chamisa's agenda to make the country ungovernable.
The leaked telephone conversation clearly shows that the recent violent protests which rocked the country were not a spontaneous reaction to the fuel price hikes by citizens but a well-calculated ploy by trained MDC Alliance insurgents to wreak havoc in reaction to Chamisa's
loss to President Emmerson Mnangagwa in the July 2018 election.
This is hardly surprising though as the CiZC is the West's pointman in its sustained campaign to effect an illegal and unconstitutional regime change in Zimbabwe since its formation in August 2001.
Since relocating to SA, CiZC has made spirited efforts to export 'crisis' to neighboring countries and the region.
On January 24 2019, CiZC convened a press conference at the Protea Hotel, Parktonian, 120 De Korte St, Wanderers View Estate, Braamfontein, Johannesburg, 2001.
They organised Zimbabwean protests in Pretoria and, on January 25, launched a new campaign codenamed 'Zimbabwe Global Advocacy Campaign' (ZiGAC).
According to a CiZC statement, ZiGAC aims to seek support from the regional and international community in resolving the Zimbabwean crisis.
"The campaign aims to highlight the Zimbabwean crisis to leaders from within and outside the African continent while at the same time targeting international human rights organizations that have a pivotal role to play in resolving the Zimbabwean crisis," reads part of the CiZC statement
"As part of the Global Advocacy Campaign, CiZC will also be sharing information on the deteriorating situation in Zimbabwe via online platforms and we appeal to concerned Zimbabweans to assist in sharing this information as widely as possible.
"We also appeal to Zimbabweans to share information concerning human rights abuses and other violations in their areas."
CiZC is an umbrella organisation which directs and controls the operations of dozens of NGOs involved in the regime change agenda project and is supervised by US institutions including the United States Institute for Peace (USIP).
USIP boasts the formation of the coalition in 2001 was a huge success in consolidating information flow to manage the issuing of unco-ordinated statements by the NGO sector involved in the regime change agenda prior to the CiZC formation.
The need for a superior organisation to rein in NGOs became apparent when, in 1999, Nicholas Ndebele, who was heading ZimRights, issued statements that were supportive and praising of Government for sending troops to the DRC and the Land Reform Programme.
This seriously embarrassed and angered USIP and other regime changers.
USIP report stated:
"Conflicts over strategies, relationships with government and the MDC, and struggles for power within existing organisations have also created a demand for new forms of civil society activism and cooperation.
"The Crisis in Zimbabwe Coalition established in 2001 is a broad coalition of more than 300 NGOs and 15 national coalitions presently working on various fronts to facilitate the development of proactive and broad based agenda and process for change."
Since then the CiZC has lived up to its mission following laid down strategies of destabilising Harare and, ultimately, effecting regime change.
Michael Barker describes USIP in uncomplimentary terms and quotes Richard Hatch and Sara Diamond (1990), in a book which describes USIP as a "…stomping ground for professional war makers" with a Board of Directors of "…who's who of right wing ideologues from the academia and the Pentagon."
Barker also describes USIP as the Republican counterpart of the National Endowment for Democracy (NED).
Chester Crocker, an acclaimed proponent of the regime change agenda in Zimbabwe, is a Board Member of USIP and was its chairman between 1992 and 2004.
As a regime change strategy, Crocker has campaigned to make the economy of Zimbabwe 'scream' in order to alienate the people from ZANU PF.
His logic is that when the economy 'screams', the nationals of the country targeted for regime change will seek to remove their leader from power in order to return the economy to productivity again.
It is a tactic the Americans have successfully used against Salvador Allende's Chile and many other countries.
The same strategy failed in Fidel Castro's Cuba.
An extremist and warlike conservative, Chester Crocker, is married to a Rhodesian woman whose kith and kin, obviously, lost farms during the Land Reform Programme meant to bring equitability to land ownership in Zimbabwe.
Back to Crisis Coalition, the organisation is always mired in controversies.
In 2014, it was on the verge of collapse after 10 NGOs pulled out of the umbrella body, citing a leadership crisis, corruption and abuse of office.
Among some of the controversies stalking the CiZC is the organisation's failure to remit statutory taxes and flouting tender procedures.
According to the 2013 External Audit Report, CiZC did not pay the statutory obligations including the Pay As You Earn (PAYE) to the Zimbabwe Revenue Authority (ZIMRA) and staff pensions to National Social Security Authority (NSSA) for the entire year except in the month of May.
As a result of this negligence, CiZC accrued arrears and was fined a penalty exceeding US$22 000.
More so, that same year, the organisation, which has been struggling to attract funding, failed to comply with donor-agreed (USAID) reporting requirements in failing to perform an audit within stipulated time and failing to send Value Added Tax (VAT) receipts to USAID as required.
Furthermore, a car worth US$44 000 was purchased without following tender procedures as required for any purchase above US$33 000.
Could the latest development be the demise of the Crisis Coalition or will they nicodemously come back — the same way they left?
Only time will tell.