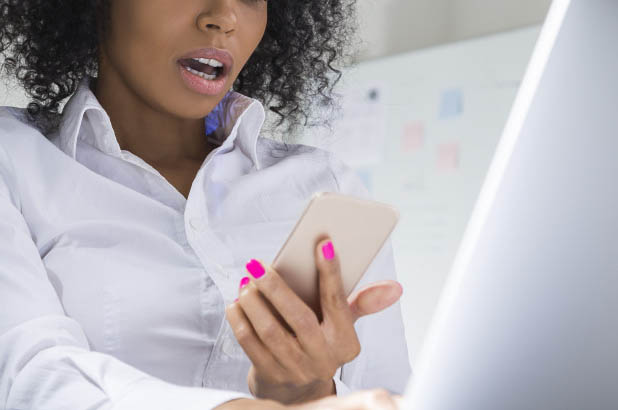 By Tafadzwa Masango and Dambudzo Mapuranga
IMAGINE the pain and shock of finding out that your loved one has died a gruesome death as some insensitive and overzealous person posted him/her on a social media platform before the formal processes of notifying the relatives.
How many Zimbabweans have had to go through such painful experiences of seeing the mangled body of a loved one on a picture on WhatsApp, facebook or Twitter?
There is nothing more infuriating than waking up in the middle of the night to respond to a notification from your mobile device.
The common feeling is that of dread, as one begins to imagine, who has fallen sick and needs assistance or who has died, only to see it is one of those bulk messages advertising one service or another.
Nowadays we fill out and give our information for just about anything.
You want to open a bank account, you provide them with basically all your information; you want to purchase a SIM card; apply for a loan; you want to join a medical aid society or enter a competition, the list goes on and on.
Various institutions are holding our personal information which, without the requisite laws, they can sell to individuals or other institutions.
Some years back, revenge porn became a reality to our girls and even young men.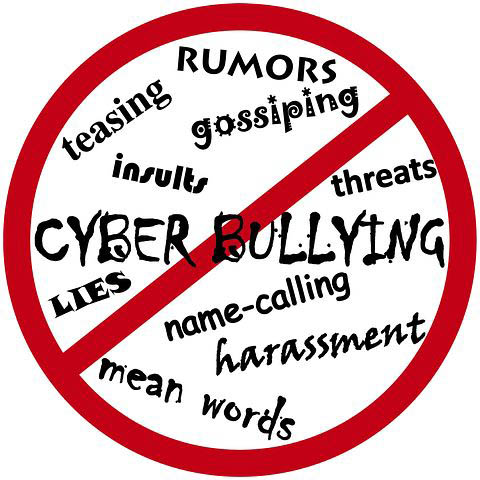 Images and videos that were shared in private appeared in the public domain without the consent of those concerned.
It is not just our youth who are at risk, but with new technologies, children are at an even greater risk.
Child pornography, exposure of children to untoward materials, the exposure of children by those who are charged with caring and teaching them are the order of the day.
Some teachers have a tendency of posting their charges without the consent of their parents and guardians.
These past weeks, we have seen a worrying trend by MDC activists and supporters; the posting of pictures and telephone numbers of officials and their families.
Such criminality was once carried out by the shadowy figure, Baba/Amai Jukwa, albeit most of the information provided was false.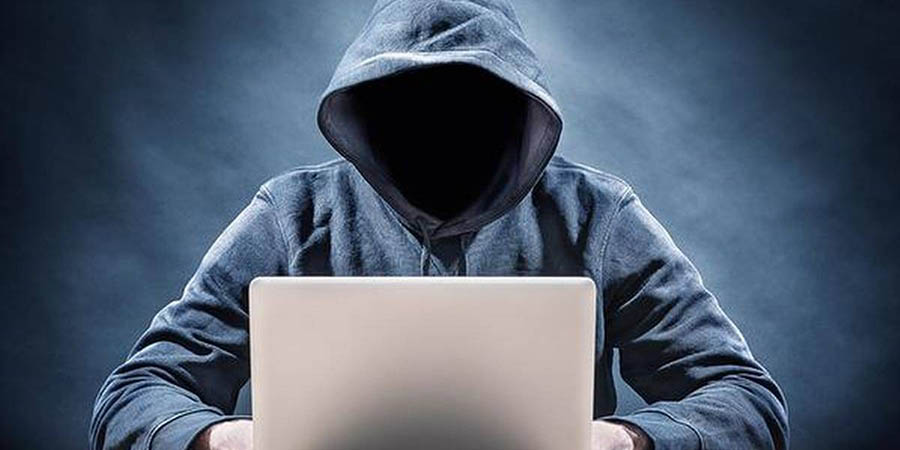 We have seen opposition figures sending hate messages, threatening messages, hurling insults via public platforms such as facebook, Twitter and WhatsApp, things that they would never do in a face-to-face scenario.
For a long time, the abuse of social media has gone on unabated, with more and more people engaging in criminality under the guise of exercising their freedoms and rights.
The move by governments to bring sanity by providing a legal framework under which citizens can communicate and express their views in cyber space without their rights or those of others being infringed upon is much welcome.
Much like the Acts that governed the use of telephones, which spoke to sending threatening, spreading malicious content, the regulation of cyberspace is nothing more than societies adapting to changing technologies and the threats they cause.
The purpose of the Cybersecurity and Data Protection Bill is to consolidate cyber-related offences and provide for data protection with due regard to the Declaration of Rights under the Constitution and the public and national interest; provide for investigation and collection of evidence of cybercrime and unauthorised data collection and breaches; and to provide for admissibility of electronic evidence for such offences in the courts of law.
This will create a technology-driven business environment and encourage technological development and the lawful use of technology.
Clause 164 dealswith transmission of data messages inciting violence or damage to property
In August 2018 and January 2019, we saw several opposition activists, civil society leaders and purported journalists inciting violence and destruction of property.
Statements such as: "We will make this country ungovernable," or "We will overthrow this Government before 2020," are used to provoke and incite opposition supporters to carry out acts of civil disobedience — outright criminal acts such as the destruction of private and state property.
Clause 164A deals with protection of citizens from receiving threatening messages. 
Once again, we have seen opposition members sending public officials, including Ministers, despicable messages, threatening their spouses, children and other family members; the purpose of these threatening messages being to intimidate their targets.
Most have taken to using fake social media accounts or mobile telephone numbers registered outside Zimbabwe.
The use of such intimidation tactics speaks volumes of the calibre of opposition party leaders we have in this country.
It is further appalling that opposition leaders such as Nelson Chamisa, Tendai Biti, Job Sikhala and others not only fail to condemn such actions, but turn a blind eye or seemingly encourage these actions.
We have seen the likes of MDC leader Thokozani Khupe being called a dissident and being threatened with violence.
In the run-up to MDC violent demonstrations, some officials received messages threatening to kidnap and sexually assault their children.
Clause 164B Cyberbullying and harassment deals with any data message which is sent to coerce, harass or intimidate.
The section seeks to punish any person who distributes, makes available or broadcasts data concerning an identified or identifiable person knowing it to be false intending to cause psychological or economic harm.
Clause 164D deals with messages classified as spam and liability is excluded if the multiple electronic transmission is done within a customer or business relationship.
Clause 164E deals with the transmission of data with intimate images without consent.
Clause 164F deals with production and dissemination of racist and xenophobic material such as the use of language that tends to lower the reputation or feelings of persons for the reason that they belong to a group of persons distinguished on the grounds set out in section 56 (3) of the Constitution.
Clause 164G: The section seeks to protect any person whose identity is acquired, transferred, possessed or used by using a computer or computer information systems with intent to commit or assist in commission of a crime.
Clauses 165 and 165A deal with pornography involving a child or exposing pornography to children.
Clause 165B deals with process in the search and seizure in electronic evidence.
Clause 165C provides the manner and form in which data is preserved for use of investigation.
Clause 166 provides for the obligations and immunity of the service provider who has not initiated or modified the transmission or selected the receiver of a data transmission.
Clause 166A deals with jurisdiction issues of courts in Zimbabwe when dealing with offences in this Bill.
Clause 166B provides for the admissibility of electronic evidence.
Cyberbullying generally refers to people using the internet or social media (via computer or cell phones) to bully, belittle, threaten, harass or otherwise intimidate another person.
Texas laws on cyberbullying and cyber harassment are extensive, although no specific groups of people are listed under them.
When the offense involves obscene or threatening harassment (a Class A or B misdemeanor) or harmful, intimidating or defrauding online impersonation (a misdemeanor or a felony), depending on the circumstances, penalties can involve up to a US$2 000 fine and even jail time of as many as 180 days.
Class A misdemeanor punishment applies if the defendant had a previous cyberbullying conviction or the victim was under 18 and targeted to cause physical harm.
That crime involves a fine of up to US$4 000 and a jail sentence of up to one year.
(In Texas, US, a person 17 or older can be sent to jail.)
As for cyberstalking, penalties can range from those for a Class B misdemeanor to those for a third degree felony, which includes fines of up to US$10 000.
The difference between cyberstalking and cyberbullying is the age of the offender or victim.
When young people are threatened or harassed online, it is cyberbullying.
When adults do it, it is considered cyberstalking.
Cyberstalking is online harassment using an electronic communication device.
This also applies to California's stalking laws.
Penal Code Section 646.9 prohibits the willful, malicious and repeated following or harassing of another person.
You violate this law if you make a credible threat towards someone with the intent of placing that person in reasonable fear for his or her safety or threaten the safety of that person's immediate family member.
Stalking is a 'wobbler' offence in California, which means it may be charged as either a misdemeanor or a felony.
A misdemeanor conviction of PC 646.9 is punishable by up to one year in jail and a maximum US$1 000 fine.
A felony conviction is punishable by up to three years in state prison.
If you violate a restraining order, injunction or other court order by stalking someone, you can be charged with a felony, which is punishable by up to four years in prison.
Any subsequent felony conviction carries up to five years imprisonment.
In the UK, there are various acts under which one can be charged for acts of cybercrimes such as bullying, harassment and intimidation.
Under the Protection from Harassment Act (1997), it is a criminal offence for a person to pursue a course of conduct which amounts to the harassment of another, which the perpetrator knows or ought to know amounts to harassment.
This could include sending a person multiple abusive e-mails with the intention of causing alarm or distress.
A person found guilty of this offence could receive up to six months imprisonment, a financial penalty or both.
Section 4 of the Protection from Harassment Act (1997) provides the potential for greater punishment to those found guilty of causing another person to fear, on at least two occasions, that violence will be used against him/her.
A person found guilty of this offence could receive up to five years in prison, as well as a fine.
The 1997 Act also gives Courts the power to grant restraining orders against those found guilty of an offence in order to protect the victim.
Section 1 of the Malicious Communications Act (1988) states that it is an offence for any person to send a communication that is 'indecent or grossly offensive' for the purpose of causing 'distress or anxiety to the recipient'.
The Act also extends to threats and information which is false and known or believed to be false by the sender of the communication.
A person found guilty of this offence is liable to receive a prison sentence of up to six months, a fine (currently of up to
£5 000) or even both.
Section 127 of the Communications Act (2003) makes it a criminal offence to send via any electronic communication network a message or other matter that is deemed 'grossly offencive or of an indecent, obscene or menacing character'.
If found guilty of an offence under Section 127 of the Communications Act (2003), a person can receive up to six months in prison, a fine or both.
Across the globe, progressive nations understand the need to strike a balance between ensuring freedoms and rights of citizens and also protecting those same citizens from abuses by malcontents.
Our democratic space is under siege from imbeciles who believe they have super rights whose exercise trumps those of the rest of the citizenry.
Which is why you will find a political party calling its supporters to congregate on a busy weekday in the middle of the Central Business District for a shallow address which adds no value whatsoever to the national discourse, but is an ego-stroking exercise for infantile pastors with nothing better to do.
Blocking traffic, walkways and disrupting business and the day-to-day lives of Zimbabweans is not an exercise of one's democratic rights but a demonstration of immaturity, incompetence to think and failure to lead.