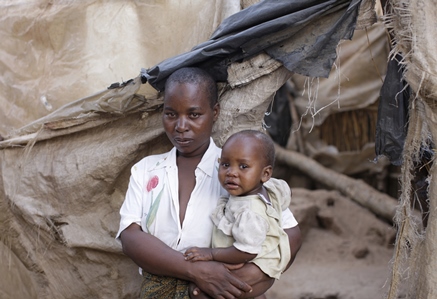 This week Andrew Wutawunashe in his book Dear Africa – The Call of The African Dream that The Patriot is serialising writes a letter to Africa. He says Africa must rise up, take its place and make its contribution to the families of the Earth.
I WOKE up this morning in a deeply reflective mood and I decided to write this letter to you, sharing with you the burdens of my heart.
It is to you that I write, for you are my people, my natural family-I am a part of you—you are close to my heart. I am, because you are.
Indeed I am together with you, for as my fathers would say, a person is a person through others—Umuntu ngumuntu ngabantu.
Your poverty, your pain, your humiliation, is my distress. Your prosperity, your peace and your dignity is my exaltation.
Your division and weakness is my undoing. Your unity and strength is my making, my livelihood.
Dear Africa, you are not just a line encircling a piece of land on the world map. You are every black man, woman and child on the face of the earth who originated from this continent.
You are the Jamaican, the Haitian, the West Indian, the black Brazilian and the African-American.
Some of us may not live on your ground, but you live eternally in our hearts, in our minds, in our blood and in our veins. The laughter of the black children in Atlanta, in Kingston, in London, in Amsterdam, in Paris, in Sao Paulo, in Accra, in Lagos, in Nairobi, in Harare and Johannesburg, is the laughter of African children.
The blood of black youth gunned down by crime in the Bronx, in Moss Side, in Kinshasa, in Port au Prince, in Mogadishu or in Alexandra is the blood of African youth.
Poverty, humiliation and discrimination against black people on every continent is the abuse of African people.
The triumph of black leaders, clergy, entrepreneurs and sports people in the world's arenas is the triumph of African people. The pulse and melody of your artistes on the world's screens, stages and galleries is the dynamic of African people.
I asked who I am today and I heard Thabo Mbeki from his podium for African Liberation and Renaissance say, "I am an African."
That is why I write to you today, Africa, wherever you are, and say to you, "It is time to pause and reflect."
With reflection must come burden, with burden must come thought and strategising and after this must come action-for none can change our situation, but ourselves.
And none of us is too small to do something.
You are an exciting colour on the beautiful tapestry of the different families which God Almighty painted as His creation on the canvas of the Earth. He wanted you to stand out, possess your portion and in dignity make your contribution that would enrich the families of the earth.
Yet in so many ways you were plundered and brought down by the cunning, greed and violence of some races on the face of the earth.
I say to you today, God's plan must not be aborted. You must at last rise up, take your place, take your portion and make your contribution to the families of the Earth.
Dear Africa, be courageous and take a good look at your face today.
This earth was designed to be a place of competition.
You will get what you think you deserve. You will become what you think you are worth. You will achieve what you are willing to fight for. Look at your face.
It is like you have accepted the place of weakness, the place of dependence, the place of division. It is like you have adopted the fractures which the cunning divided you with so that you may never be strong.
It's like you have accepted the place to be forever the imitator of other peoples and of consuming only what others make.
It seems you think your continent is not worth staying in, fighting its problems and developing it. You have lost your love for your own land.
You can't see that others with lands that have been devastated are developing them and overtaking you.
Dear Africa, it is time to rise up and build yourself up to a place of strength among the nations.
Look back and remember the dreams of those who started the struggles for your freedom and restoration—from Harriet Tubman to Martin Luther King Jr.; from Kwame Nkrumah to Nelson Mandela.
Remember the dreams of those who shed their blood for you, from Patrice Lumumba to Bantu Steven Biko to the unknown soldier who fell in the bitter struggles for your freedom and dignity. They all dreamed that you would restore your identity and undo the mental shackles and all the damage that had been inflicted on you.
They dreamed that your leaders and people would fight fiercely to heal the fractures, to unite you, to build one Africa.
One Africa, a place of black strength, politically, socially, economically and militarily.
Do not betray these dreams.
Do not abort them.
For those who do not fight for their identity, for their dignity, for their unity and for their competitiveness will one day soon find themselves slaves once again.
You the leaders, you that have risen to the places where you can be heard by the world, do not be flattered into abandoning the struggle of the black people.
Seek not to please the rich and powerful nations of this world for they fight first for their own advantage.
For the sake of Africa, let your ideas spring up and let your voices once again be heard.
Dear Africa, rise up, for the future lot of your youth and children depends on the path you now take.
Your people may be silent, but they have strong dreams and there are fires of hope in their hearts.
They look on with expectation that leaders will arise and take them to their Promised Land.
Why do you sleep?
Arise, build yourself up and fight for yourself, dear Africa.
It is time!
With a strong hope with a passionate prayer I remain one of your beloved sons.